A hot trend that's here to stay is collecting bands you can stack together or with your engagement ring. As you celebrate milestones and purchase or receive ring gifts, you might want to plan the overall look and versatility of your stack. Here are 7 tips to help you do so.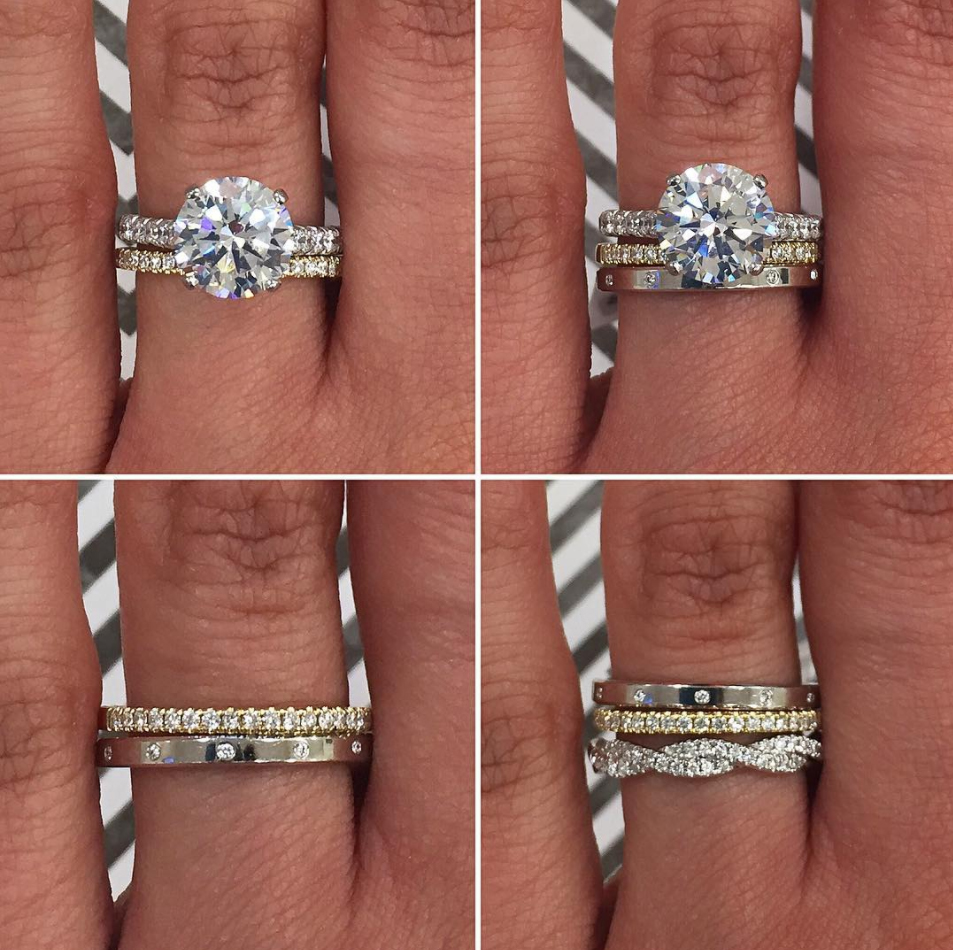 All the ring above you can purchase online here or at the H.L. Gross store in Garden City. Picture courtesy of H.L. Gross instagram.
1.  Start collecting stackable rings before getting engaged
More and more women get engaged and married in their late twenties or thirties and by then are independent financially. It's absolutely appropriate to treat oneself  and start celebrating milestones such as a promotion or bonus with a stackable ring.
2. Chose a ring that will act as your focal point
Once you get your engagement ring, it will most probably become the main event on your finger. Until then, or for those days you don't feel like wearing your engagement ring, consider picking a large ring with an ornate or exciting design around which you can build a stack.
3. Mix metals
Platinum, yellow and rose gold mix well together. Don't be afraid to add different metal colors to your collection. Having several options will allow you to accessories your outfit of the day with the metal color that works the best. You will also notice that if you mix metal colors, your stack will look different depending on the color of your clothes.
4. Combine textures and metal finish
Metal can be shinny or mat or sparkly with pavé accents. Milgrain and hand-engraved accents give more dimension and depth to a ring.  Mixing textures and metal finish will make your stack more mysterious and exciting.
5. Add color
Who doesn't love a little bit of color?  You might want to consider adding meaningful gemstones to your stack such as your birthstone, your kid's or partner's or a relative who passed on. Adding rings with gemstones accents will personalize your stack even more.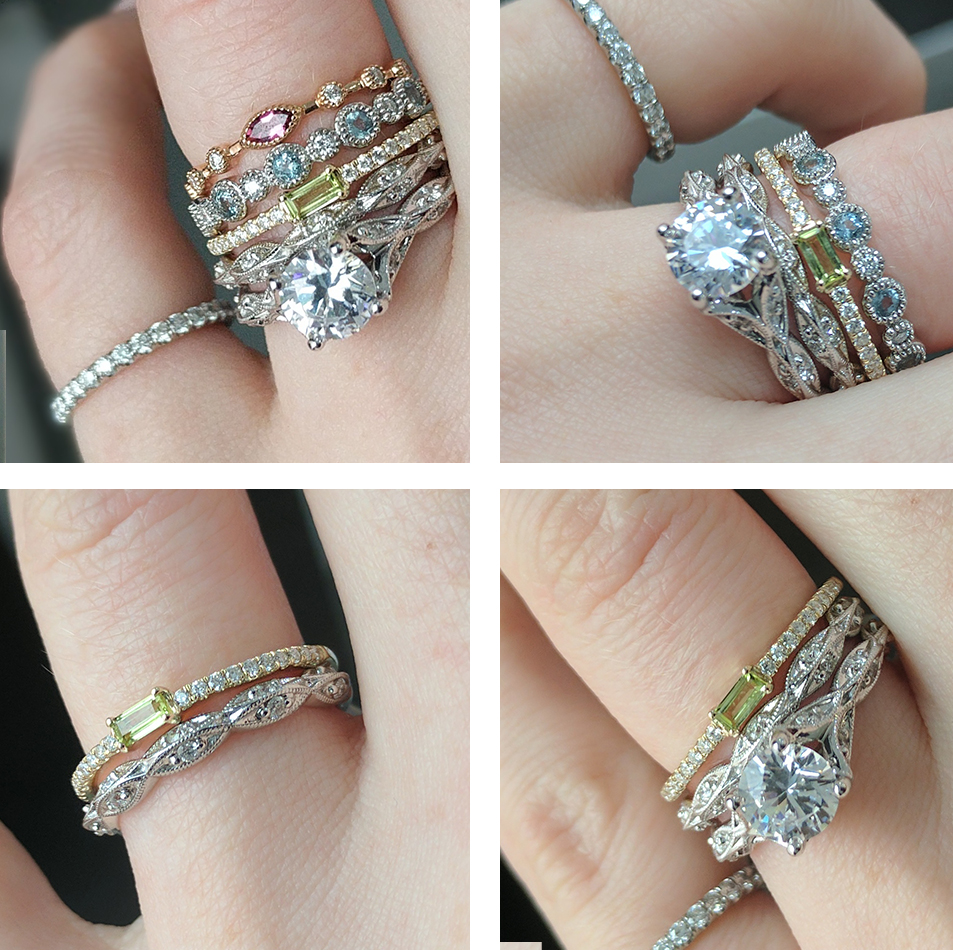 Wedding set by Timeless Fine Jewelry and stackable bands My Story Fine Jewelry
6. Play with different widths
Designers now make the slimmest bands which are great starter bands. As you build your ring collection, mixing band widths will make styling your ring stack even more creative and playful.
7. Try organic shapes
Floral details and curves in a ring are so organic and unique. Ladies with artistic souls should pick styles inspired by nature. Check out these lovely Cathy Waterman options.
Sev