October 23 – November 21
A passionate lover, the Scorpio gal is very loyal and committed once she has found a life partner. When it comes to fashion style, she needs clothes that fit her sensuality and confidence. She gravitates towards black, leather, lace and fitted clothes that show off her curves. We gathered a selection of sexy and empowering engagement rings . Let us know how you think we did.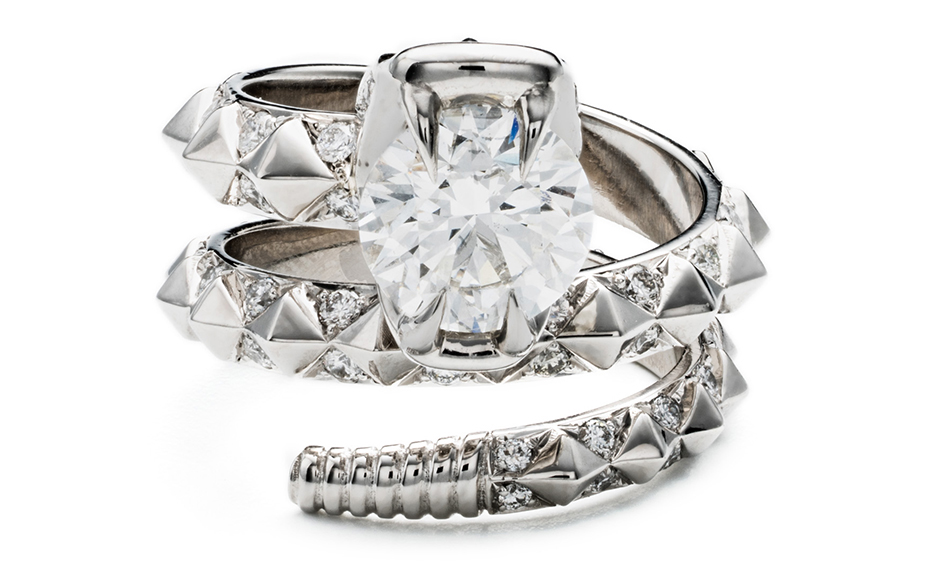 Serpents get a bad wrap because of how cold and sometimes deadly they can be. However they used to represent fertility and strength. We think this snake ring designed by Kara Ross for Diamonds Unleashed would be a great pick for a Scorpio gal. It features a 1.08 cts CanadaMark diamond (G, VS2) . The retail price is $10,000 and part of the proceeds will go to a charity to help girls (see more info about that on their website).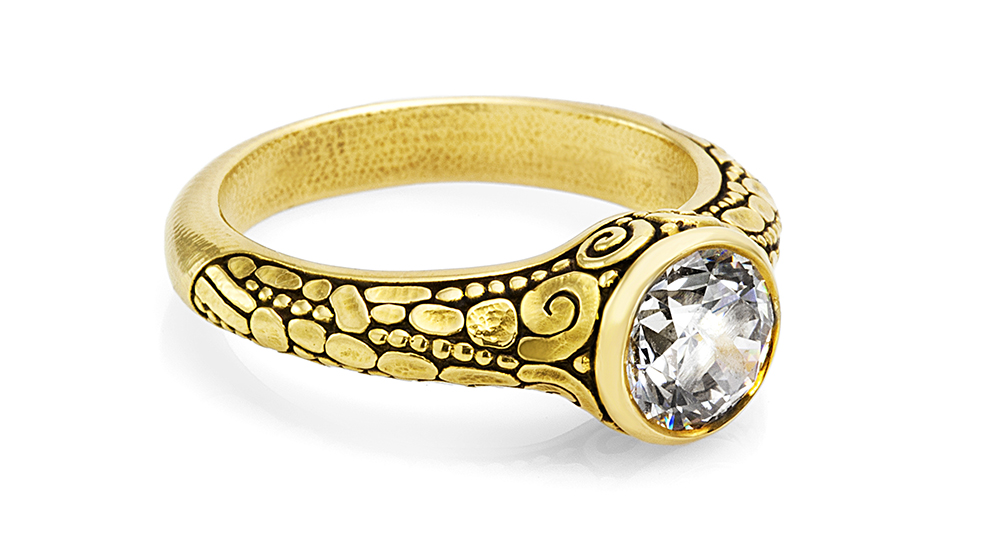 When we spotted this ring on the Alex Sepkus website, we were mesmerized by its unique design. It reminded us of animal or African prints. Scorpio women are known to love to own exotic print pieces in their wardrobe  so this ring is a great option to consider.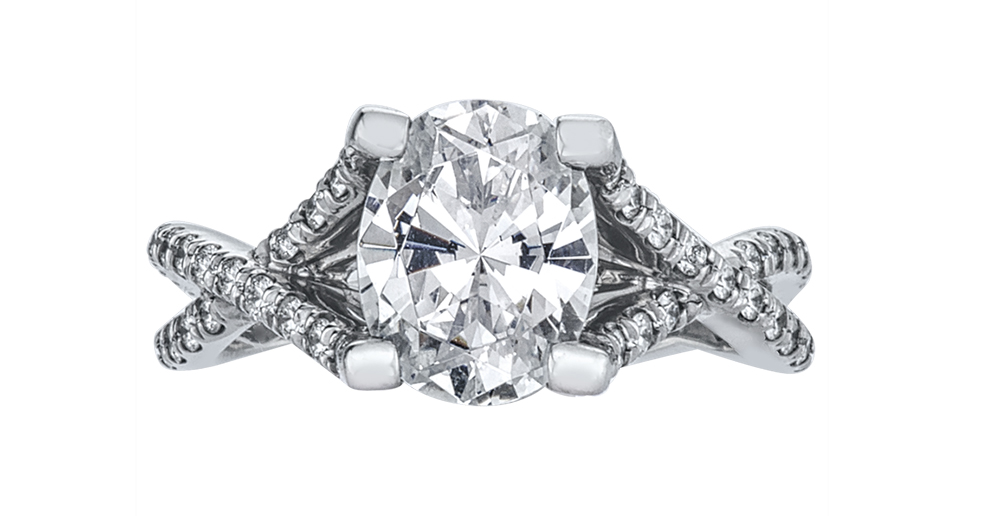 Oval engagement rings are a hot 2016 trend. Yet the settings are usually just classic halos or solitaires. We love that Mark Patterson pushed the boundaries with this intricate and very sexy setting.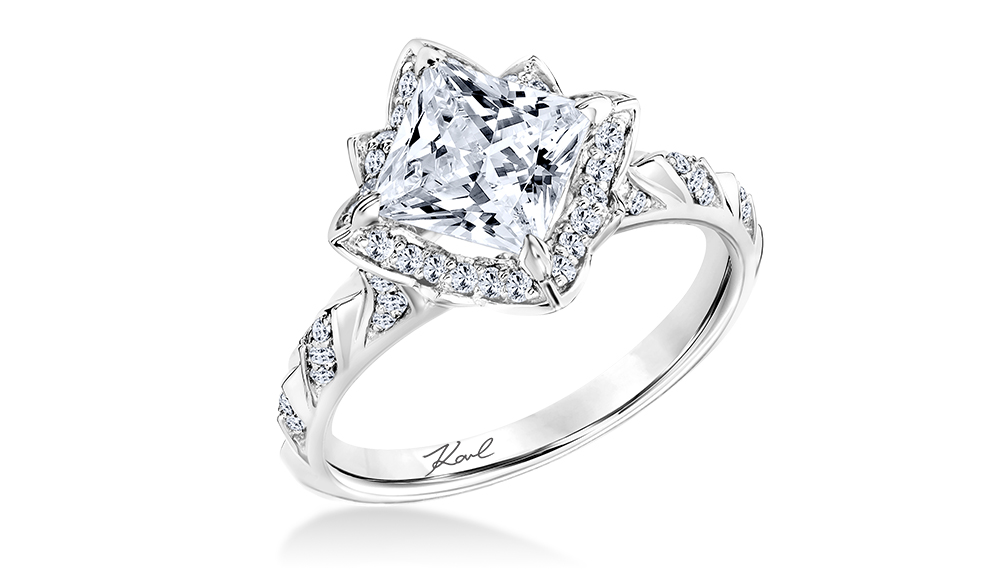 Karl Lagerfeld is a designer that always comes up with elegant designs that are both sexy and always relevant. This Platinum ring is from his new just launched bridal jewelry collection. This engagement ring with floral head and stripes is hot!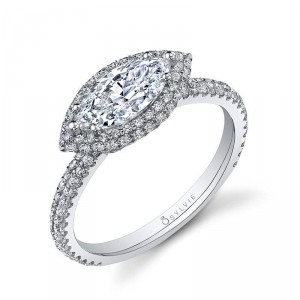 Throughout French history, there were 19 kings named Louis. Most of them were ladies' men with many mistresses. Louis XV  had a passionate affair with Madame de Pompadour, a marquise,  which led to the first marquise shaped diamond  inspired by her lips. When a marquise diamond is set in a ring East-West, such as this one from Sylvie, it does have the shape of a woman's kiss.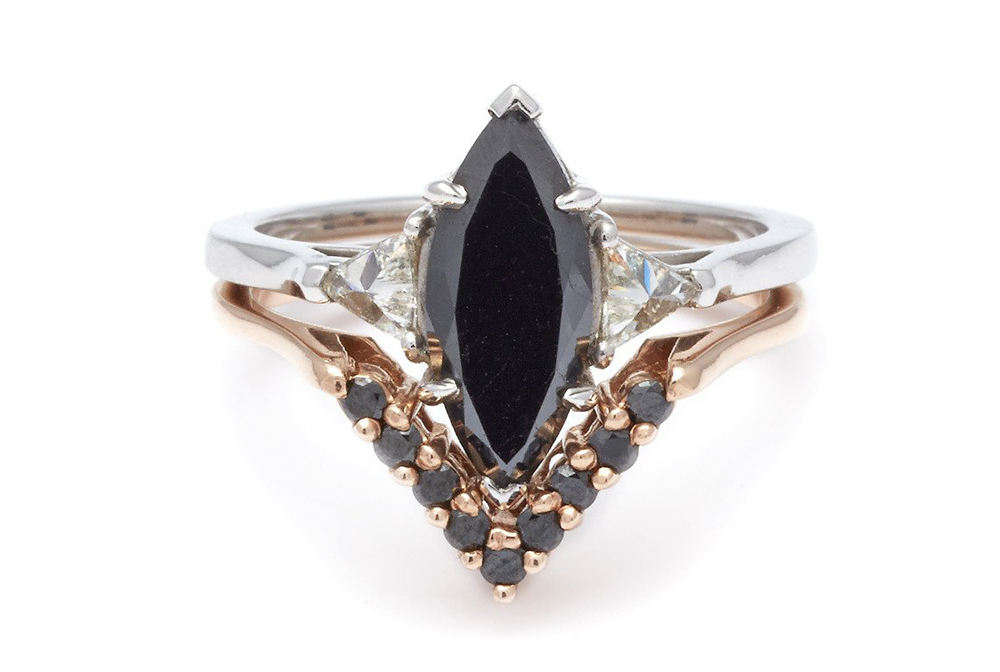 This is clearly a very sexy wedding set. First it features uber sexy black diamonds. It's a vertically set marquise cradled in a V-shape wedding band. We see it as an homage to a beautiful woman's form which is extremely empowering. Designed by Anna Sheffield.
Astrology birthstones are not official birthstones. To check out if birthstone engagement ring click here.