September 23 – October 22
Libras are charming beings. They are very generous with their time, money and their partner. The symbol of the sign is the scales as Libras' priorities are harmony, balance and fairness in all areas of life. Most of our picks for Libras include dreamy engagement rings featuring opals, the October birthstone. This selection comes with a warning, opals are amazing gemstones but they are not as hard as diamonds or even other gemstones, they are delicate. You absolutely need to take an opal ring off during any athletic or cleaning activity. Hence, it's not a good option for Libras who use their hands a lot for their job or hobby. Always remember you can request changes and customization for  most of the rings we feature on Engagement 101. Any of the opal rings below can be made with a center diamond instead.
Not a Libra ? Find the right engagement ring for your sign:
Let's start with this elaborate ring for a bigger look. It is in white gold with an oval cut opal surrounded by a first halo of round brilliant cut white diamonds, then a second halo of  French Cut Sapphires, $3,355 designed by Beverly K.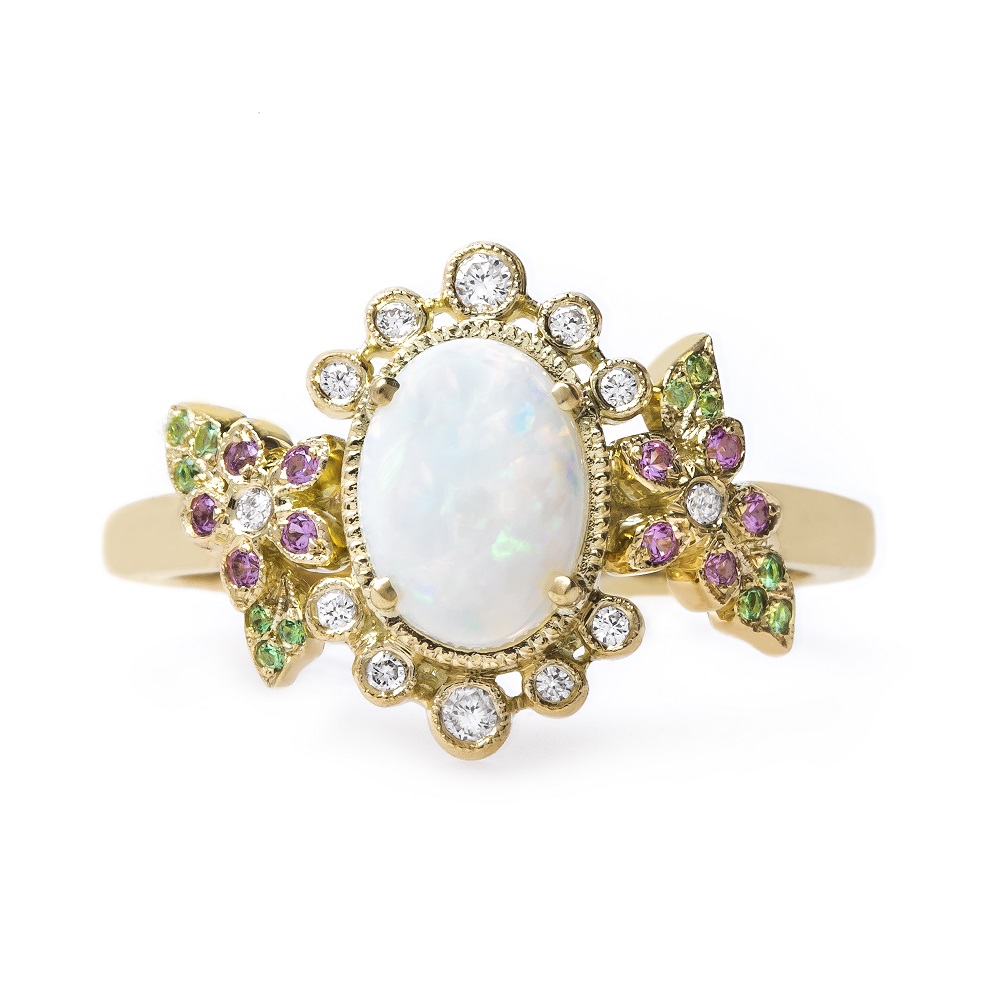 This whimsical setting by Claire Pettibone for Trumpet and Horn is so pretty. A mix of pink sapphires, tsavorite garnets and white diamonds set in a floral and organic design surround a beautiful Australian opal. It's $2,950 in yellow gold.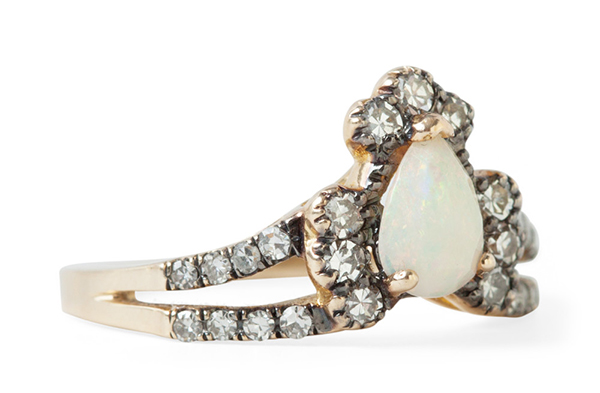 We love the tiara shape of this yellow gold and diamond setting. You can wear it two ways on your finger, which is always fun. The Australian pear-shaped opal is darling. $5,200 at Maniamania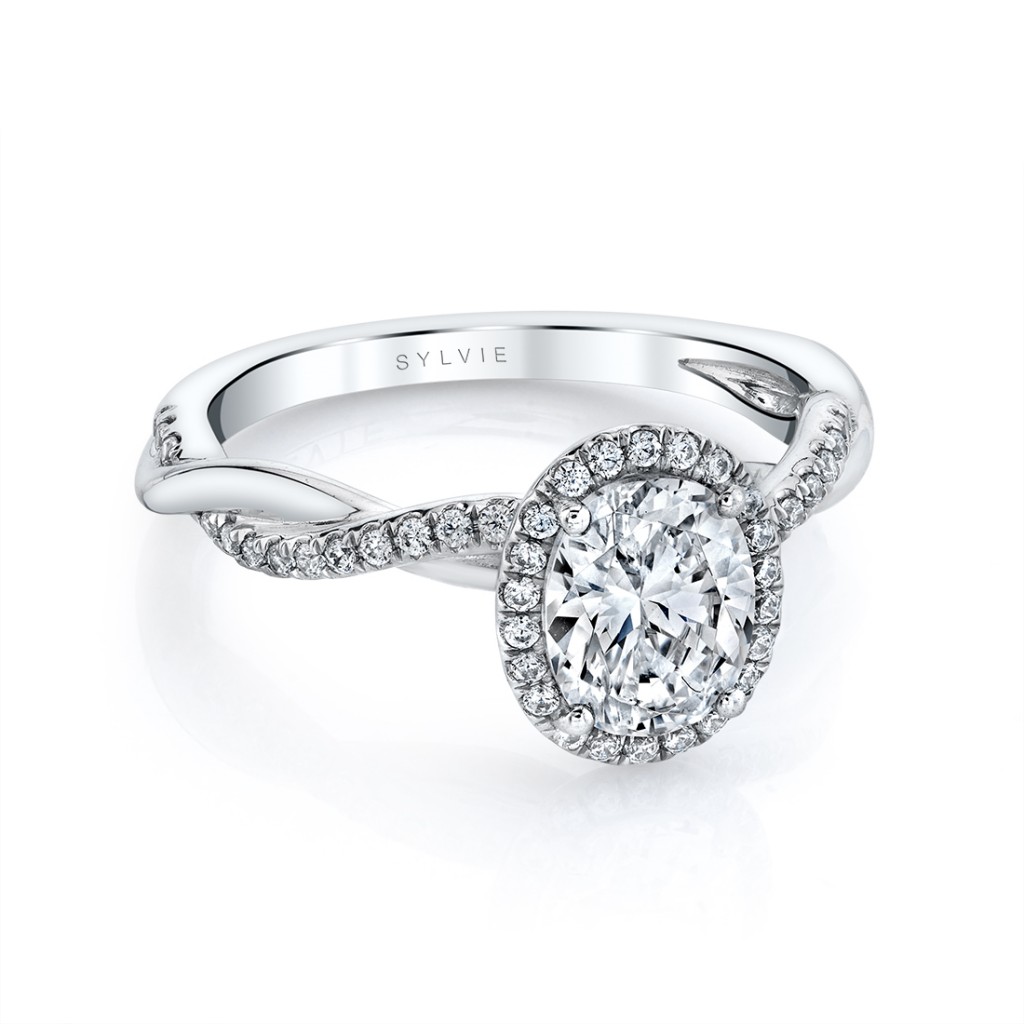 We love the uniqueness and balance in this Sylvie ring with two twist of metals, one polished and one with pavé.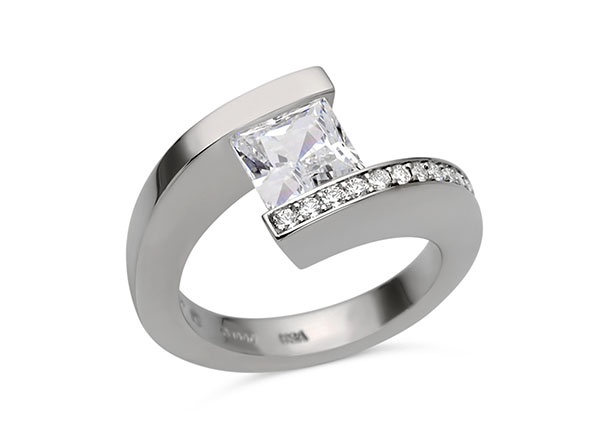 An amazing balancing act which reminded us of the scale symbol. Here is a tension-set engagement ring from the Steven Kretchmer collection. The strength of the entire setting itself secures the stone in place by a compression force of 12,000 pounds per square inch. There are no prongs or bezels so it looks like the stone is just hanging in the air from  the sides, yet it's very secured.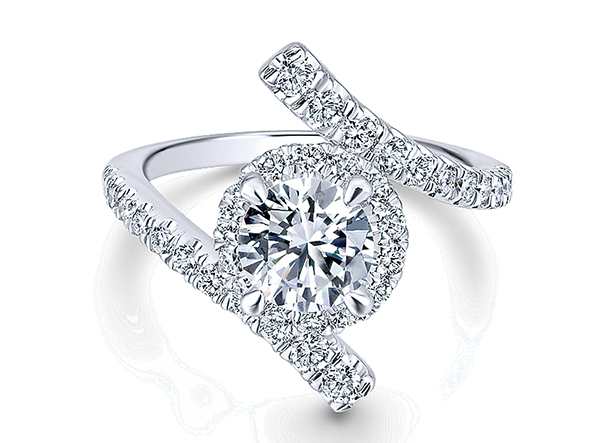 Another homage to the scales with this final pick, an engagement ring from Gabriel & Co. This ring looks great on and we love the way the center diamond seems to be embraced by the setting.
Astrology birthstones are not official birthstones. To check out if birthstone engagement ring click here.