August 22 – September 22
Virgos are loyal, kind and often introverts. When it comes to their fashion style, they like understatement and practicality. Don't go buy a huge diamond for a Virgo gal or a setting that is too ostentatious. We also recommend you plan an intimate proposal for her, flash-mobs are a no-no. When it comes to the engagement ring, you need to find something that will fit her personality and lifestyle so she feels comfortable wearing it every day.
Not a Virgo ? Find the right engagement ring for your sign: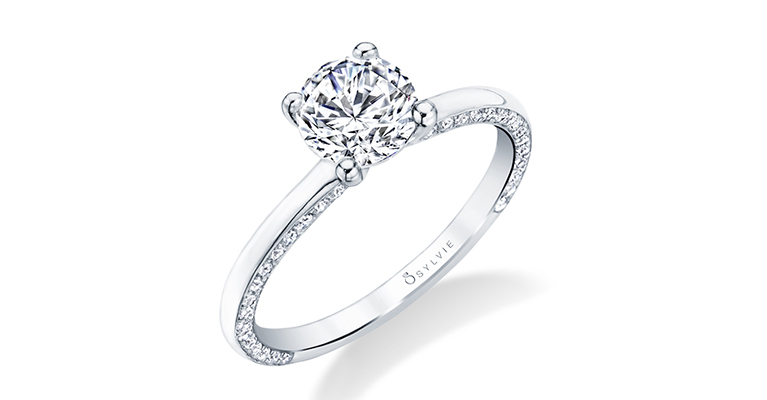 Vintage style engagement rings that are not overly adorned are a perfect fit for the Virgo girl. Designed  by Sylvie, this ring is very feminine with subtle pavé details.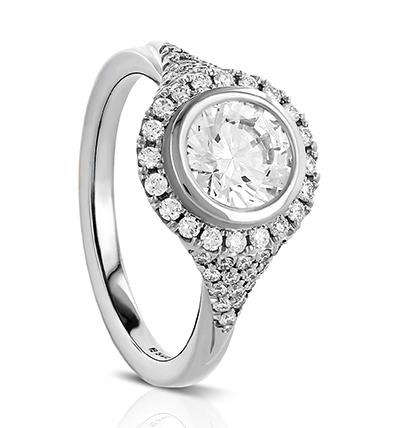 This engagement ring by Sholdt is a style that is perfect for your girl. It's pretty and understated yet very romantic.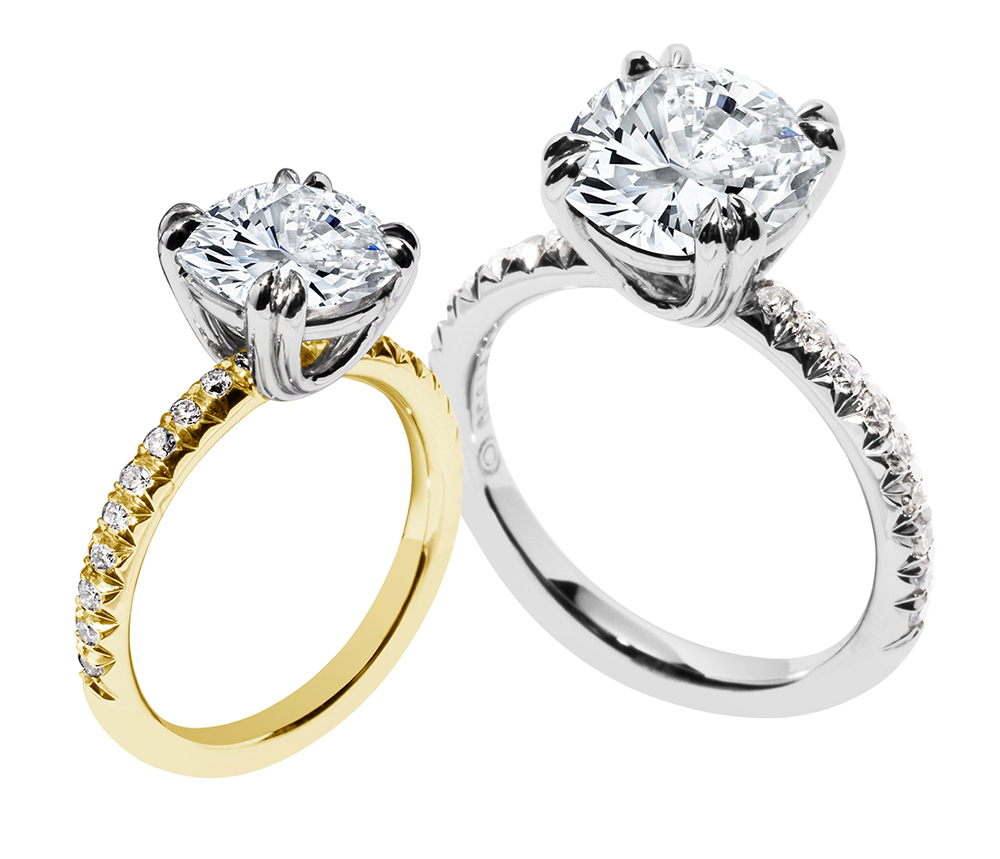 If there's a sign in the zodiac that will never get tired of a classic and classy solitaire, it's the Virgo. We like these two options by Michael Bondanza. You can decide on an all over platinum look or mix metals. Note that the prongs are doubled each time so the center diamond is even more secured. This element of design also gives these rings a little bit more edge than the traditional Tiffany diamond solitaire.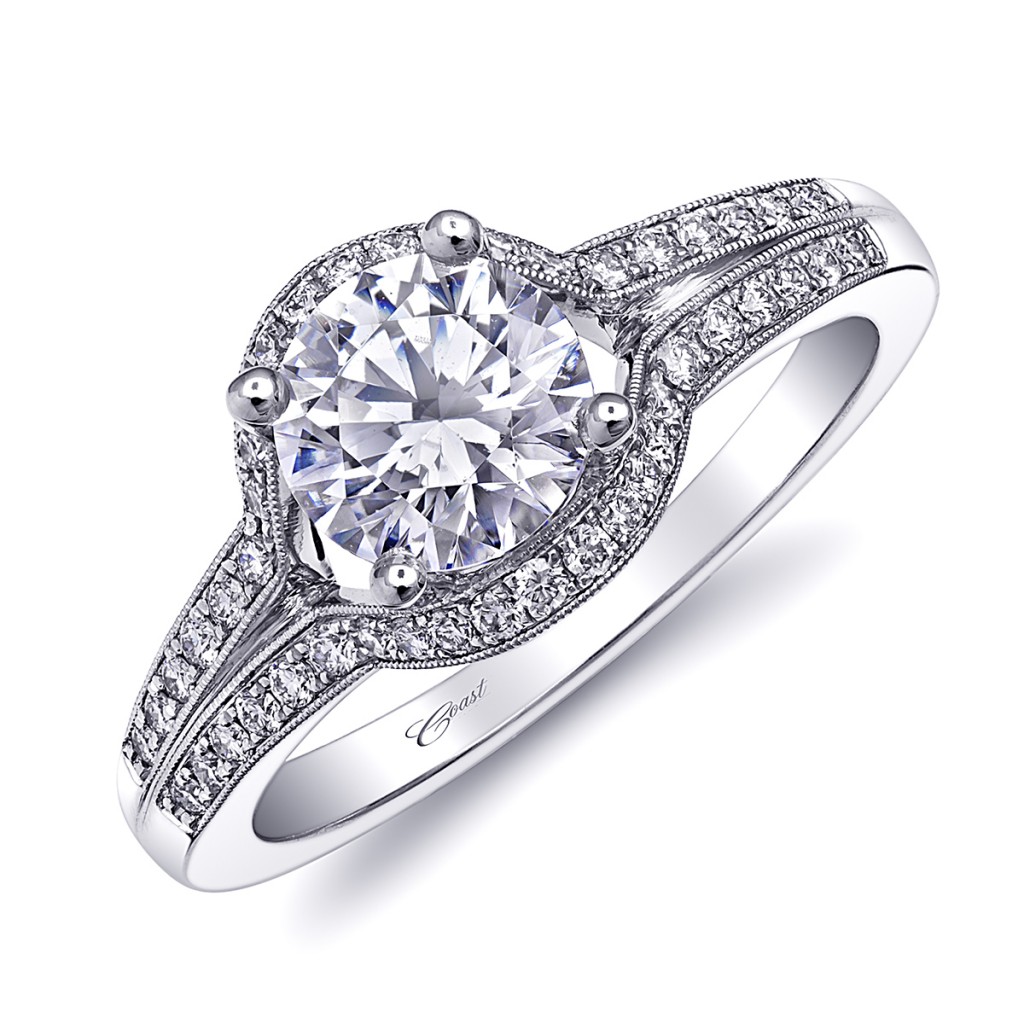 This style is a little bit bolder but still works for a Virgo. The double band is great if your girl has wide knuckles and slim fingers. It will complement her finger well and because of the added weight, will prevent the ring from turning too much. It is designed  by Coast Diamond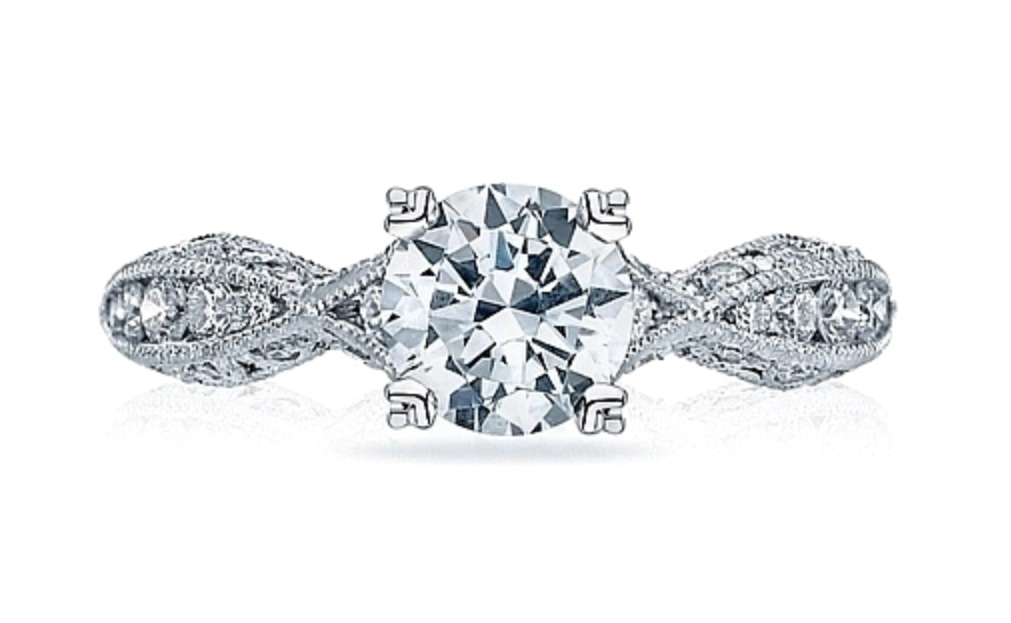 This ornate but not too fussy Tacori criss-cross engagement ring available on the  Since1910 website is a lovely choice for a Virgo.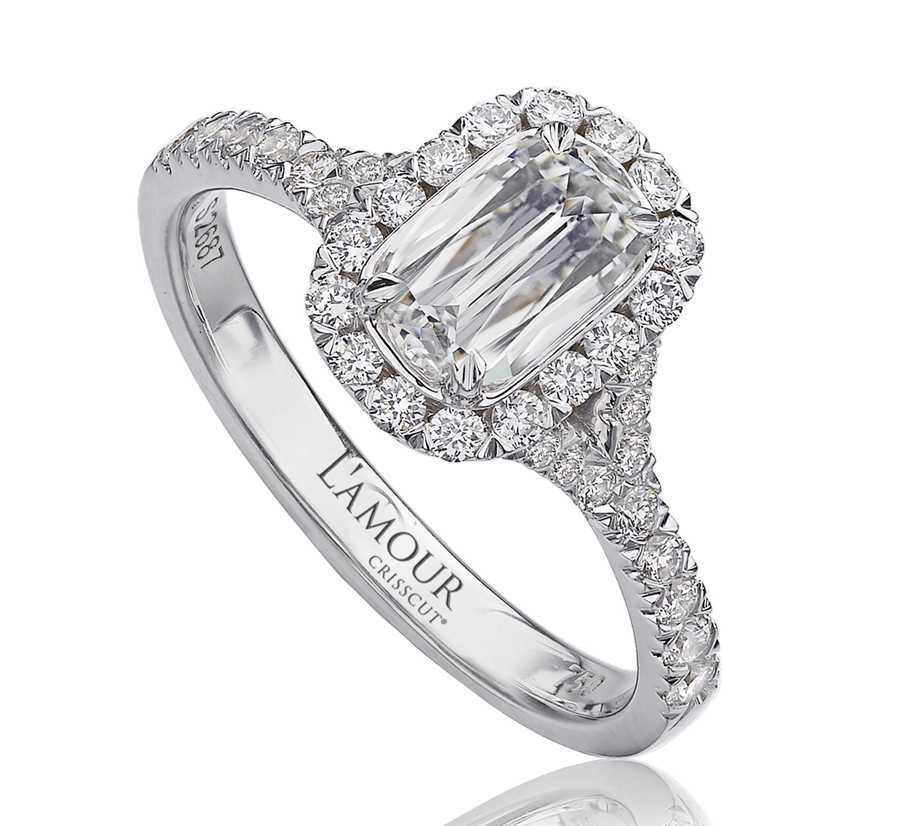 Last but not the least, we picked this engagement ring from the L'Amour Crisscut collection. It includes their signature special cut diamond. It is a very sensible buy which your savvy girl will love. For the same amount of carat than a traditional brilliant cut, the center diamond looks larger and is more affordable.
Astrology birthstones are not official birthstones. To check out if birthstone engagement ring click here.