June 20 – July 22
Cancer women are sensitive and very loyal. They make awesome partners. They are most definitely in for the long haul and they care a lot about their love's comfort and happiness. When picking an engagement ring for yourself or your partner, the design and stone should echo what is so meaningful to this nurturing and romantic sign.
Not a Cancer ? Find the right engagement ring for your sign: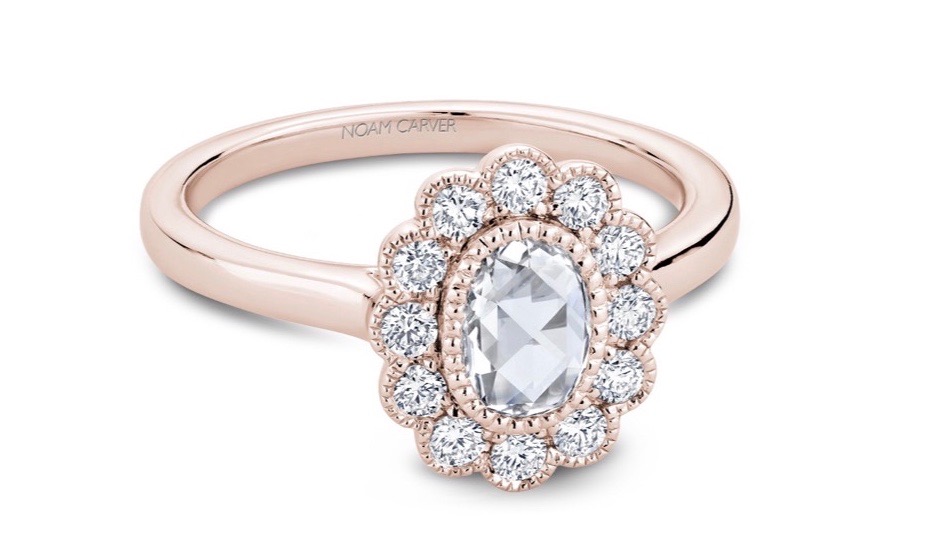 Cancer ladies have their heart on their sleeve. Picking an engagement ring with a romantic rose cut diamond is a great way to show your girl that you care about her deeply and that your heart is hers. Especially if it set in this Noam Carver floral setting.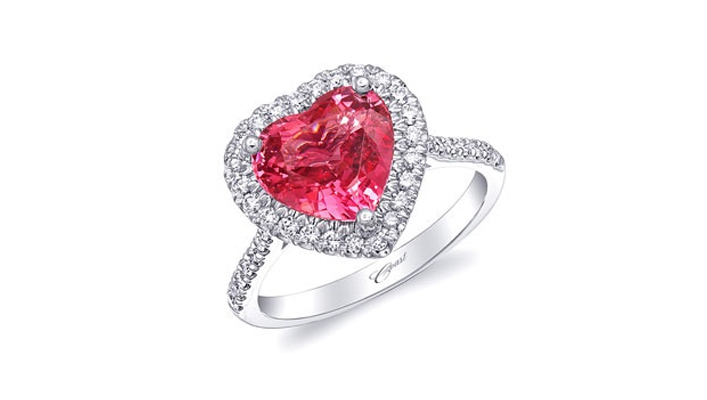 This pink Padparadscha heart set in platinum is a stunner. It's a splurge but so worth it, it's spectacular. By Coast.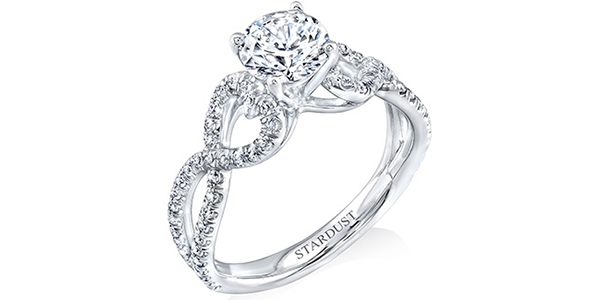 There are two hearts surrounding the round diamond center stone on this setting by Stardust designs. A perfect illustration of your eternal love for each other.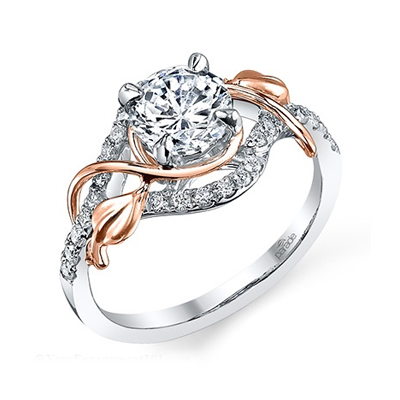 Give her an everlasting bouquet to wear on her finger forever! This one of a kind setting by Parade Design is just perfect.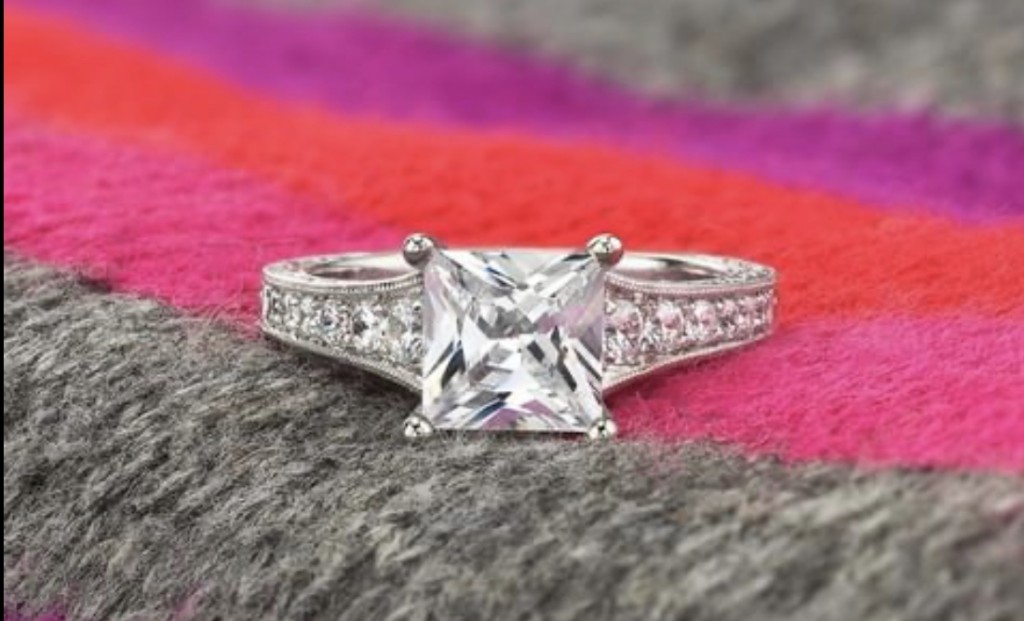 This ring by Sylvie is vintage inspired with a lovely princess cut diamond center, perfect for the romantic princess in you.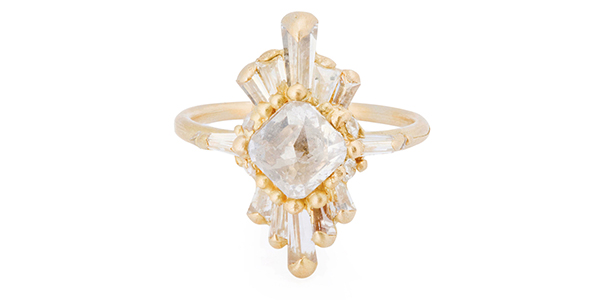 Polly Wales loves to work with imperfect diamonds  to make beautiful and unique engagement rings and wedding bands. People are not perfect but love can be. This ring is as unique as your Cancer woman is.
Astrology birthstones are not official birthstones. To check out if birthstone engagement ring click here.