This month we are highlighting some jewelry collections and gemstone companies focused on designing and manufacturing products  ethically.  What it means is that they care about preserving the environment and being socially responsible. Anza Gems is a capsule collection featuring rings designed by innovative American designers with gorgeous gemstones from Tanzania and Kenya. It was created by jewelry expert and blogger Monica Stephenson. Each purchase of jewelry will directly fund schools in the communities in East Africa where the gems are sourced. We sat down with Monica to discuss the collection.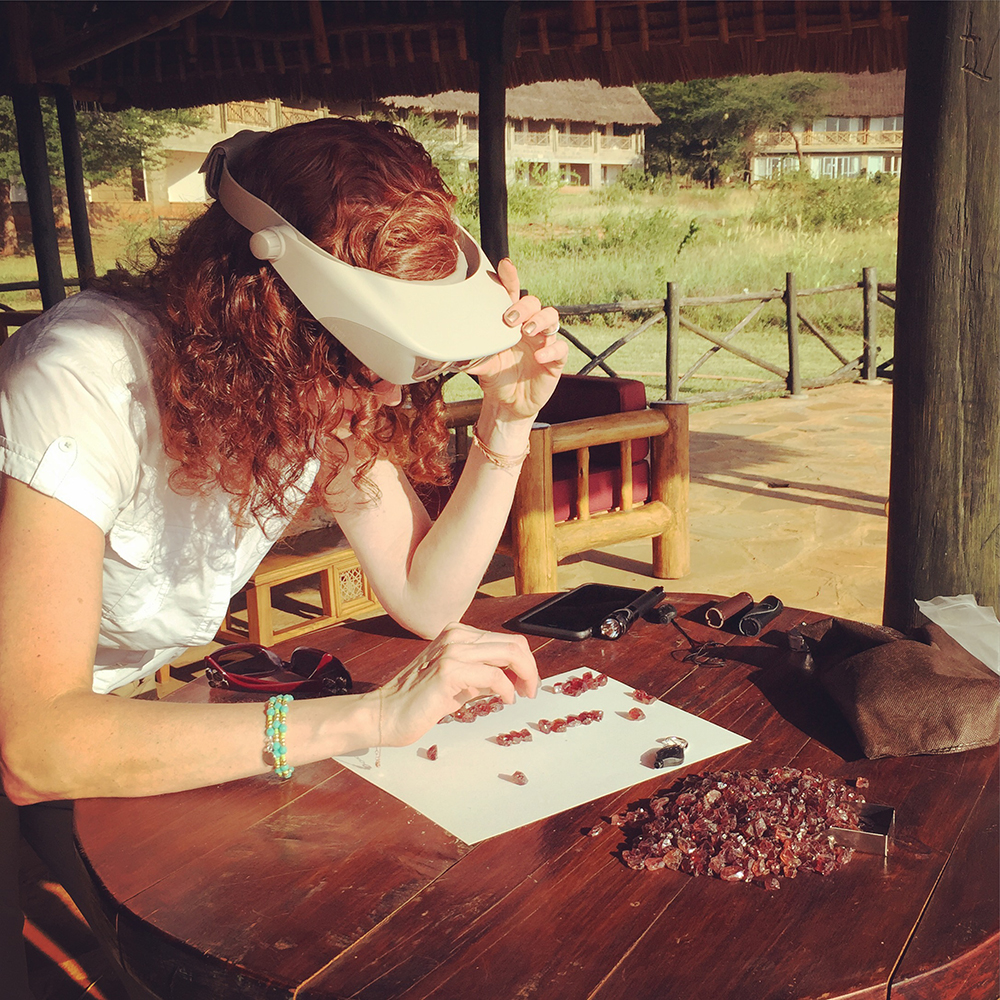 Before discussing baubles, let's go straight to the point. What is the percentage of each sale that is allocated to support local communities?
At least 10% of the retail price goes back to education in the gem source communities in East Africa.  I travel several times a year to the schools we support—a Maasai primary school and gemology/lapidary schools—to oversee distribution of the funds.  It's very rewarding to see the benefit go full circle: education is critical to empowering East Africans in their own gem trade.
Let's talk about the jewels. Capsule usually means smaller, how many pieces do you currently have in the collection?
We currently have around twenty jewelry pieces by five jewelry designers, mainly rings, pendants, and earrings.  We are working with a few new designers to be announced, and adding more designs constantly.  Every week there are new gems being faceted, and new designs being unveiled!  It's very exciting…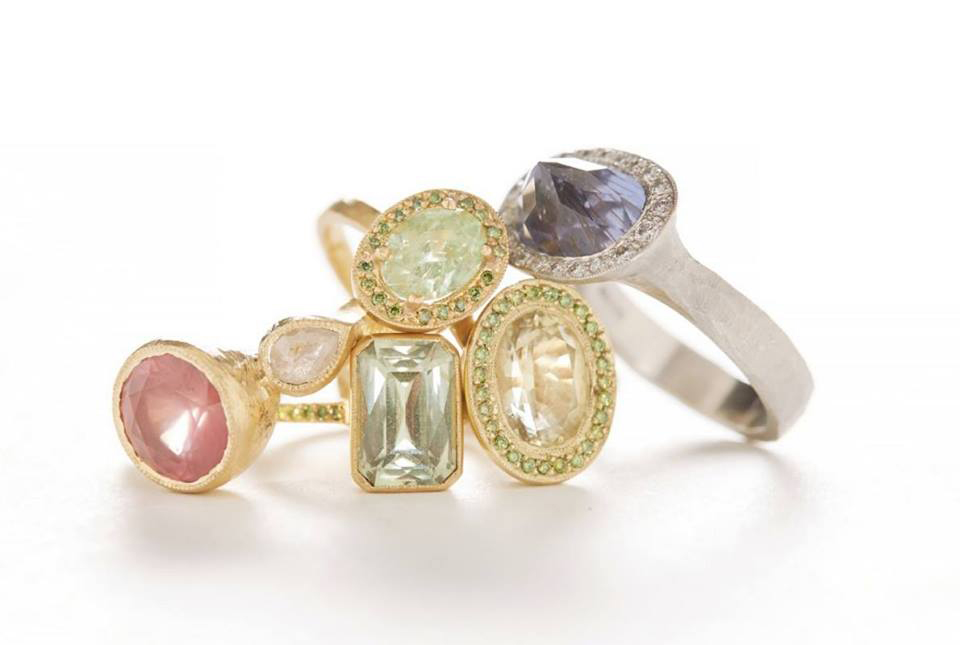 Who are the ring designers you are currently collaborating with?
ANZA Gems is currently working with Jennifer Dawes and Erika Winters, Rebecca Overmann, Vicente Agor, and Lilyemme Jewelry. There are a few new designers I'm very excited about that we will announce soon!
Do you focus on the stone selection and cutting and they work on the setting?
I go to Tanzania and Kenya several times a year to select the rough gemstones directly from gem dealers there.  I visit mines and meet the miners so that I can buy as directly—and transparently—as I can.  Then I have a few US cutters facet the rough into pretty spectacular gems.  I give the cutters some guidance, but also a certain amount of leeway to coax the beauty from the rough gemstones. The designers get to choose the gems that fit their palette and really "move" them, and generally create what they want around them.  I might give a few parameters, but really want the designers to feel they have creative license to do justice to the gems.  And so far, it's working—wow!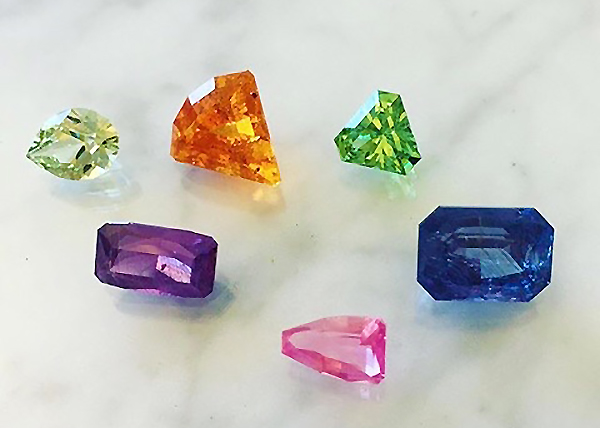 Where can one try on/find Anza Gems?
Currently the ANZA Gems designer collections are sold directly through us. Our Instagram and Facebook pages feature the newest designs and our website will soon have images as well.  People can contact us at info@anzagems.com for more information or to purchase.
If you are interested in learning more about the process of mining, buying and cutting gemstones ethically, check out this documentary featuring Monica.