April 19 to May 20
Taurus are down to earth people with a lot of drive. Though they value their independence, they are very loyal. If your girlfriend or yourself are a Taurus, sapphire is her/your birthstone. If you love dark blue, start looking at rings with sapphire accents or even a sapphire center stone. However, if you are not fond of dark blue, keep in mind sapphires come in many colors including powder blue, pink or padparadscha – a complex peach color.
Whether you end up picking a color gemstone or  a traditional white diamond, the setting is also an important part of a  ring that can fit a Taurus personality.  Practical and wise, a Taurus needs a ring that is both a good investment, easy to live with and timeless in style.  A prong setting with a sleek platinum band and beautiful center stone would be a great choice.
Not a Taurus?
Here are a few engagement ring options we think would be great for a Taurus gal.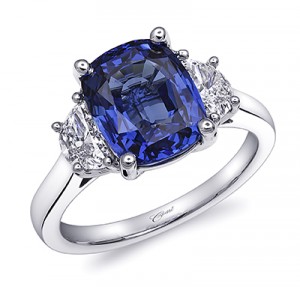 This deep blue sapphire platinum engagement ring by Coast is stunning. It is enhanced by two gorgeous diamond half moons.

For a vintage inspired look with gorgeous sapphire baguettes, consider this princess setting by Kirk Kara.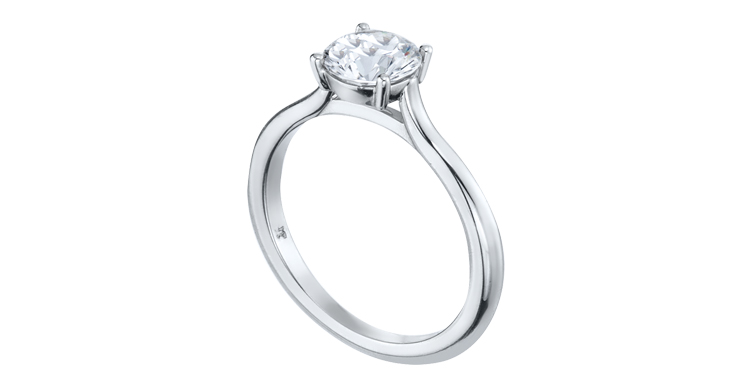 Sleek and comfortable, this modern engagement ring by Mark Patterson is a great pick for the Taurus girl with an active lifestyle.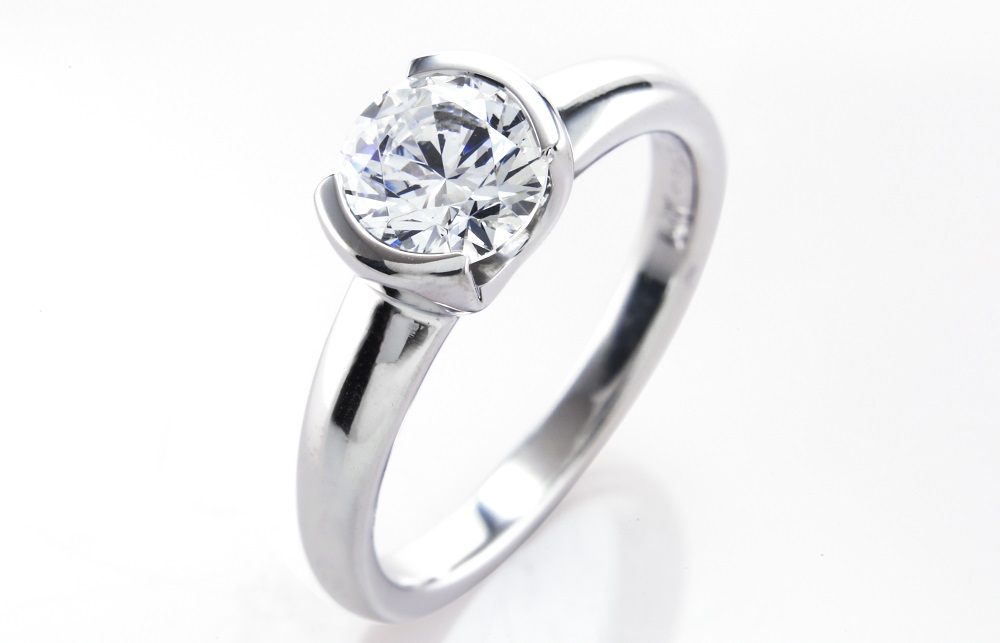 Sleek and practical, this half bezel ring by Sholdt is a must have if you work with your hands.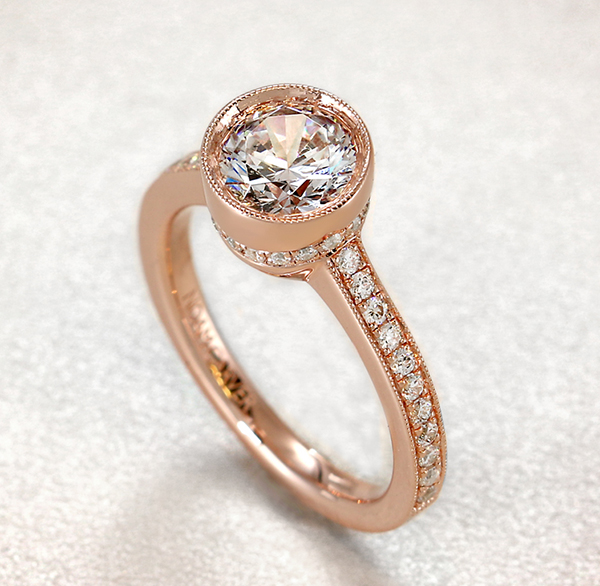 Bezel settings are the most practical for every day wear and tear. They are low set and protect well the center stone. This Noam Carver rose gold engagement ring is pretty and no fuss to wear,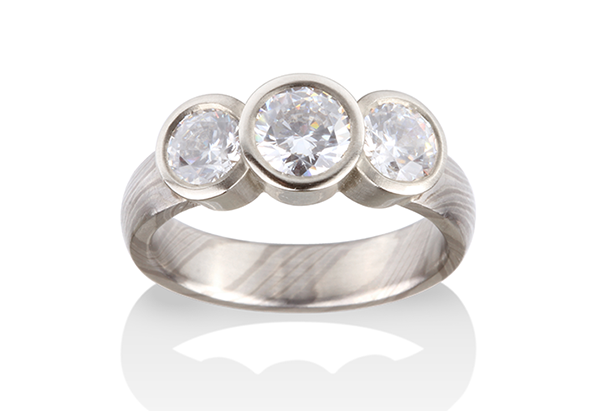 Another great example of a bezel setting by Chris Ploof. It's a beautiful 3-stone ring set in a mix of metals mixed through an ancient Japanese process called Mokume Gane.
 Astrology birthstones are not official birthstones. To check out if birthstone engagement ring click here.