The ethically mined Rio Tinto natural colored diamonds are a breath of modernity and bring a far from your mother's diamond look to the Diamond With a Story ( DWAS ) collection, with affordable pieces retailing from $500 to $5,000. Delightful hues of grey, silver, champagne, cognac, and brown, enhance the innovative designs of each of the four designers' creations.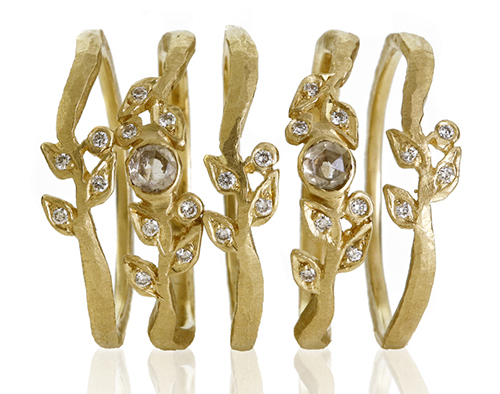 Above, Jennifer Dawes, with her "Cutting Impact" rings, bends recycled gold into delicate organic pieces, perfect for an alternative engagement ring or anniversary ring.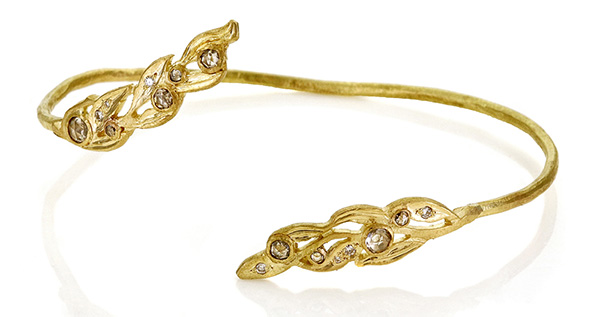 Jennifer Dawes only uses recycled gold and responsibly mined stones wherever possible in her work, and is part of the green movement in jewelry since 2005.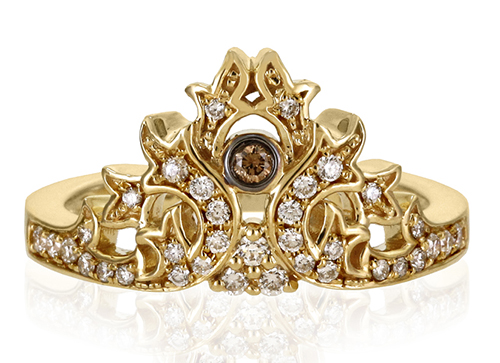 Inspired by his life of traveling, we found traces of multiple time periods in Matthew Campbell Laurenza's pieces, from  renaissance to art deco to modernism. The crown ring above highlights a stunning chocolate colored diamond.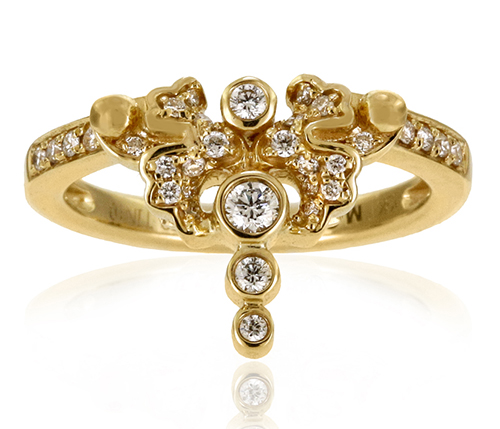 Champagne colored diamonds add a magic touch to the wings of this dragonfly like ring by Matthew Campbell Laurenza.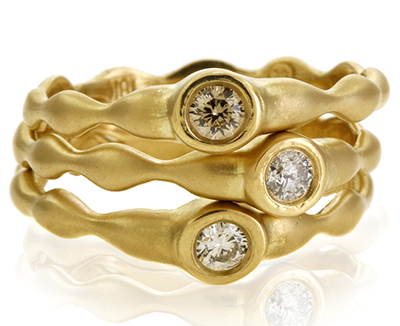 These elegant gold rings by Sandy Leong come with the shade of colored diamond of your choice as a center stone.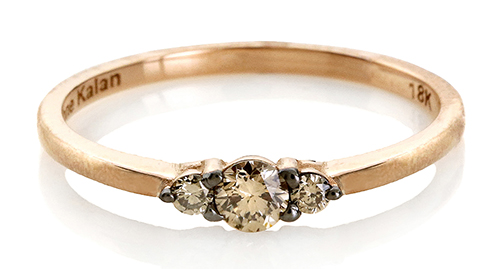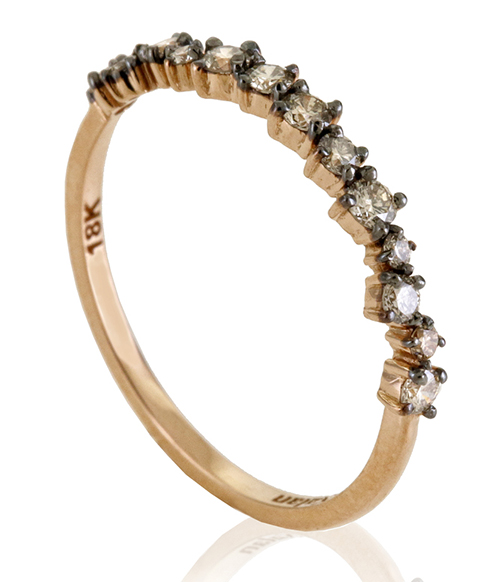 This bridal set by Suzanne Kalan combines beautiful color for a bold natural look.
Learn more about Rio Tinto diamonds >>
See more Diamonds With a Story jewelry >>