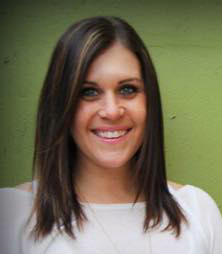 Kalee Sholdt tells us about growing up in the jewelry industry and how it feels to be part of a 80 years old family business.
Quickly, without thinking, what's you first childhood memory of being mesmerized by a piece of jewelry? What was it?
I was given a yellow gold baby ring by my parents when I was a toddler and I just remember thinking how special it was that I had my very own diamond. Although the diamond is only 0.03cts, it's still one of my most favorite pieces of jewelry. I wear it now on a chain.
When did you know you wanted to take on the family business? Any tips for our ladies in waiting considering this path?
Never in a million years did I think that I would be taking over the family business! I began working alongside my dad and uncle about eight years ago and completely fell in love with the business. The jewelry industry is all about relationships. I have found that the people I've met over the years is what makes my jobs so amazing. There's a bit of stress that comes along with taking over a family business that has been going strong for 80 years. I put a lot of pressure on myself to make Sholdt even more amazing than it's ever been. I want to make my family proud! My advice to anyone considering taking over a family business is to make sure that you communicate with all parties involved in the process. Make sure it's a transitional process so you have time to catch your bearings and to feel prepared to jump in feet first.
The previous Sholdt generations were helmed by men. As a woman, are you bringing something new to the table?
Of course I am! I have the ability to bring a sense of femininity to Sholdt and to the entire collection. I am so excited to revamp the line and really grow each of our collections. 
Give us 2 engagement ring options that follow your favorite current trends. One affordable, one splurge.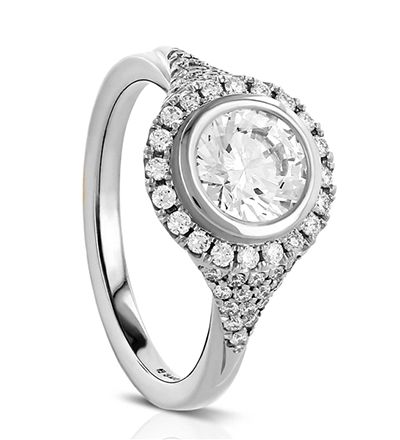 Halos aren't necessarily my favorite trend, however they're still crazy popular! We have come up with a few fabulous halo designs that are a bit more unique then the rest. The R605 from our "Rainier" Collection is definitely my favorite Sholdt halo. With 50=0.30ctw round brilliant accent diamonds this ring would be among one the splurge category priced at $3,000 in 14kt white gold (without the center stone).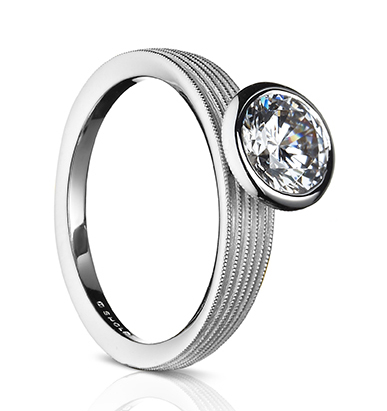 Our fastest growing and most creative collection yet is the "Lynden" Collection. The R539 is a sexy, full bezel set engagement ring topped off with our signature fern finish. This unique engagement ring is definitely affordable! Only $920 in 14kt white gold (without the center stone).
Lots of the engagement rings in your collection are bezels or half bezels. Many of our ladies in waiting are fans of this practical and modern setting. What are the technical steps to manufacture the perfect bezel engagement ring?
We love bezels and half bezels! They're definitely a great choice for the active gal or someone looking for something classic, yet unique. Each Sholdt ring is made specifically for the customer's finger size and diamond. This allows our incredible jewelers to create the perfect fit. There is no room for error with full bezel and half bezel rings so we take great pride in making sure that the wax is perfected prior to casting. The process is pretty fun. Once we receive the customer's diamond, our wax carver pulls the mold, pumps up a wax, sizes it to exact measurements of the customer's finger, and makes appropriate changes to insure the most perfect fit for the diamond. Prior to casting the piece into metal, our setter views the wax with the diamond set into it to make sure that it's exact. Being that we manufacture everything right here in Seattle, Washington it makes it easy for us to have these open lines of communication with the shop.                                                                                                   
You are based in Seattle. What are your favorite romantic spots for a date night, a proposal and a getaway week-end?
Where do I even begin?! There is so much to do in Seattle! One of my favorite romantic spots for dinner is a little hole in the wall Italian Restaurant called, Salvatore. I actually grew up going there as a kid and it has turned into a place my boyfriend and I go for special occasions. A proposal….that's a loaded question, haha! Being that I've been with the same wonderful man for almost 6 years, this is definitely a topic of conversation. In Seattle, we are surrounded by so much beauty! There's nothing more special to me then a ferry boat ride over to Vashon Island, seeing the mountains, doing some wine tasting, etc…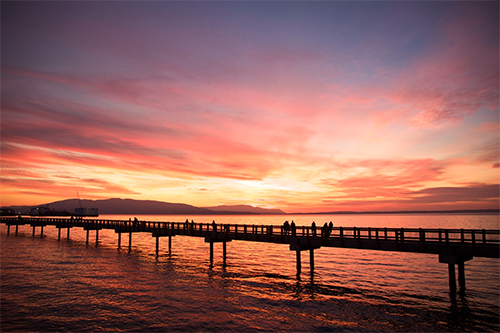 Or, heading up north to Bellingham and checking out breweries and the boardwalk (where I would like to be proposed to!). If you're up for a 3.5 hour drive east of the mountains, there's Lake Chelan. This gorgeous lake is lined with apple orchards and vineyards. It's my favorite place in Washington and has some of the most amazing wineries. Definitely a great place for a getaway weekend any time of year.
See more Sholdt engagement rings >>