Carlee and Lucas got engaged on Halloween. The two pride themselves on being a nontraditional couple, so when it came time to get engaged, Carlee let Lucas know she didn't want a diamond ring.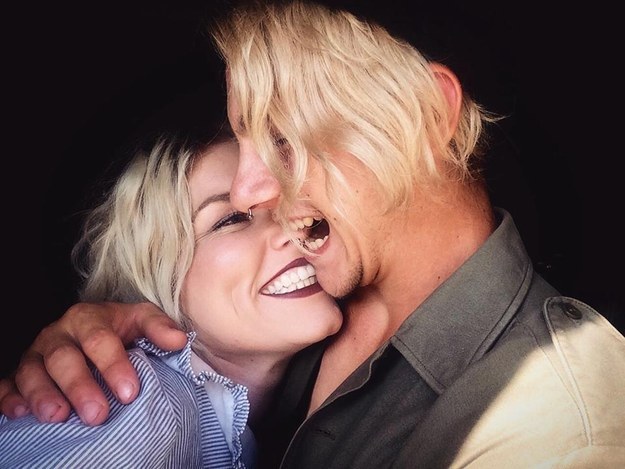 The two met in Lucas's native Canada at a music festival earlier this year. When Carlee said diamonds were overrated, Lucas started thinking of alternative ring options. But the two came up with the idea together.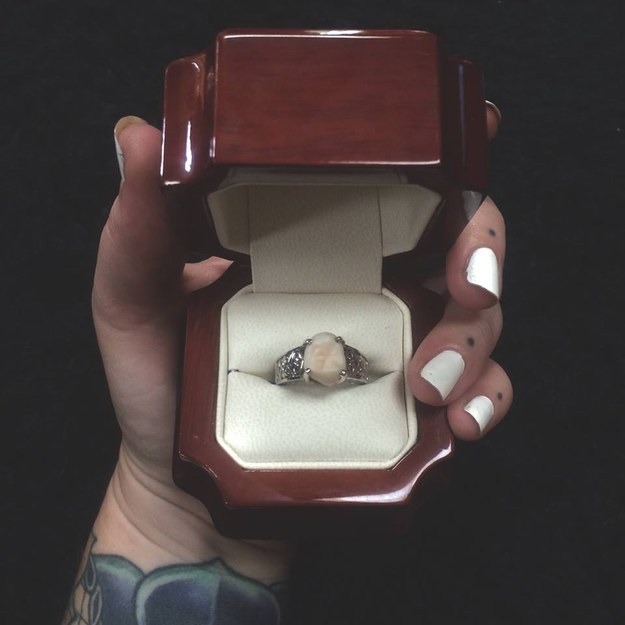 Lucas moved to be with Carlee, so he had his dad mail him one of his teeth he had removed when he was younger– and the two took it to a jeweler to see if he could come up with something unique. Although the two came up with the idea together, Lucas wouldn't let Carlee see it until he proposed properly in front of her family on Halloween.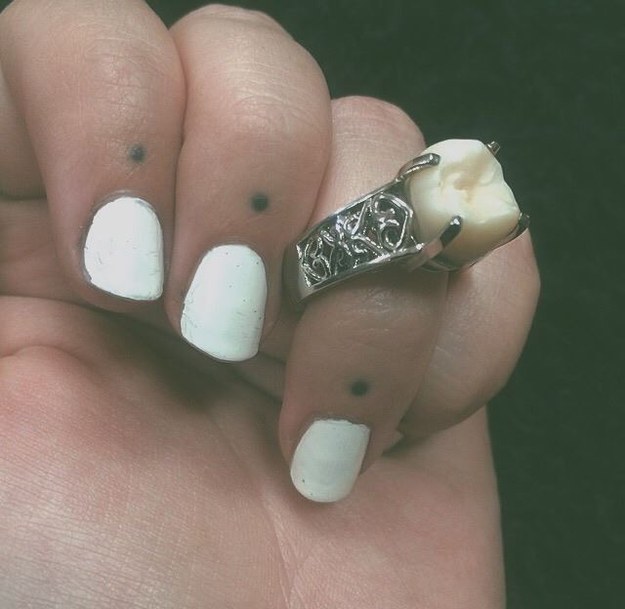 Forget a diamond, just get some teeth pulled. I mean… she literally has a piece of him for eternity, right? The two plan on getting married in Vegas this month!
Emily
Photo Credit: Carlee's Facebook