North Carolina A&T's 2015 homecoming will be remembered for many things. After all, A&T beat Howard 65-14. However, for one couple, the day has significance beyond a win for the football team. And, let's face it, everyone who was at the gam will remember their moment as well.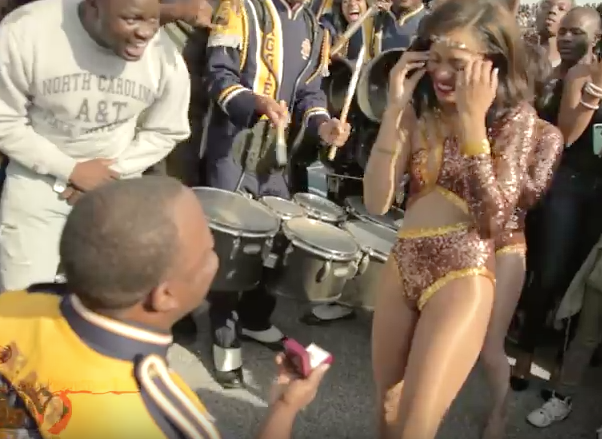 Around 2:30 Clarence cuts off the drumlins and performers asking them what they think they're doing. He does this, of course, to steal the spotlight for him and Keyanda. As soon as those behind her, and Keyanda herself, see Clarence pulling something out from under his band uniform jacket, there's shrieking and cheering all around. Let's face it, the faces the people around them are making are just as good as Keyanda's reaction.
Keep watching for an amazing performance by the Blue and Gold Marching Machine and the Golden Delights.
Emily