Haley and David were planning to travel to Santorini, a lifetime dream of both of theirs. When they received a letter from the hotel they were staying at asking for couples to volunteer to be part of a promotional project including photos and videos, they decided to participate.
What Haley didn't know, was that David was planning the whole thing, and it wasn't a promotional thing at all– it was for his proposal.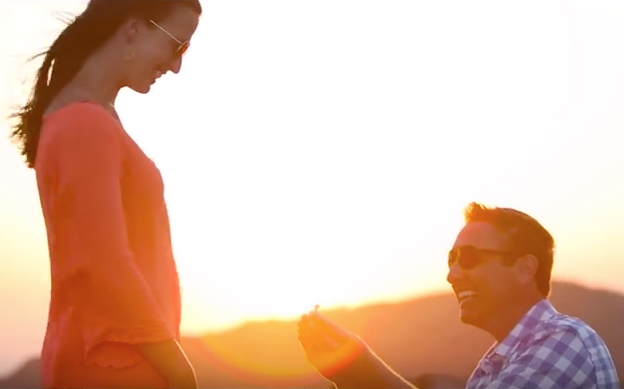 After a romantic evening spent on a sunset cruise, Haley had an idea that this could be "the moment," but the filming crew reassured her that this was just for their promotional video, and David assured her half-heartedly that this wasn't the time.
The following day she received a massage and the opportunity to get her nails and hair done through this "promotional project." The VIP treatment was continued into the evening when the couple was asked to take photos in the area, leading up to a mountain view that was near the hotel. As they were there, Haley's attention was directed to two people holding a banner with the proposal printed on it. And when she turned back to David, there he was on one knee.
This video is very promotional-esque, but it's something the two will have for the rest of their lives to remember David's set-up. I'd call that a win!
Emily