Cheska had been planning Guji's surprise birthday for weeks. She had all their friends and family there, and everything was ready. What she didn't know was Guji had already found out about the party, thanks to his friends who decided to tell him when he divulged he was going to propose the day after his surprise, and decided to take advantage of the moment to turn the surprise around in her favor.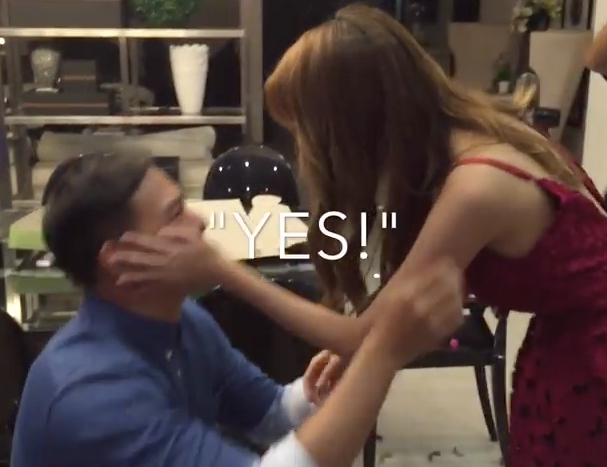 Guji starts a speech, so naturally Cheska moves out of the way in an attempt to give him his "spotlight", but he keeps pulling her back. His speech is short and simple, "My birthday and life wouldn't be complete without Freska." And then he drops to one knee.
What I LOVE is after saying yes, her first question is if her dad knows. Clearly this is a big deal to her, and Guji shares that he properly asked her parents just days before. Also, her explanation of, "It's supposed to be your birthday!" really hit me. Because, as wonderful as this is, I'd almost be like… wait a second… I thought I planned a surprise for once!
Emily