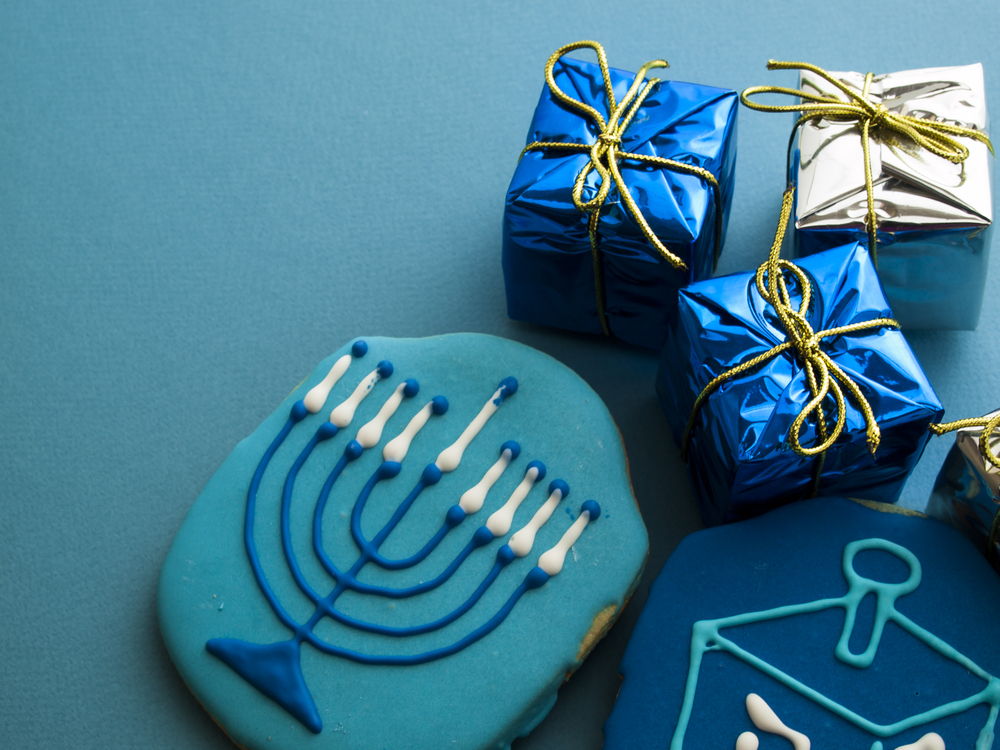 The holiday season is upon us, with Thanksgiving this Thursday. Can you believe it? Last year Hanukkah started on Thanksgiving! Though this year it isn't the same, why not take time to plan to make the eight days extra special with a proposal in mind? Here are three ideas!
1. Eight Gifts/Hints. It's tradition to receive a gift each day of Hanukkah, so why not take it to the next level and give your loved one eight gifts that reflect your relationship. Whether one is your favorite movie, her favorite dessert, maybe a framed picture of when you fell in love with her– anything that will get her focusing on just how amazing the relationship is. On the last day, you know what to do, give her the best gift of all: a proposal and a ring to match.
2. A Special Gift. Rather than little gifts leading up to your proposal, opt to get something that is traditional to the holiday and your upcoming life together. A monogrammed menorah, perhaps? Or a traditional book of Hanukkah songs? Whatever may speak to her heart (and the holiday) the most, present it to her and explain why it's so important– and then get down on one knee. Just remember, if you want to get the menorah monogrammed, it may be best to put your first names on it or just the first letter of your last name (her future last name!).
3. Dreidel, anyone? Whether dreidel is a serious past time for the two of you or just a way to retrace the 'good 'ole days' of childhood, this proposal would be unexpected and especially fun. Maybe wait until she lands on Gimel and gets really excited that she gets take the whole pot, you can make a comment about how she's certainly won all of you. When you get the typical "awws" as a response, commence to extend the speech and drop to one knee. Talk about a game to remember!
Emily