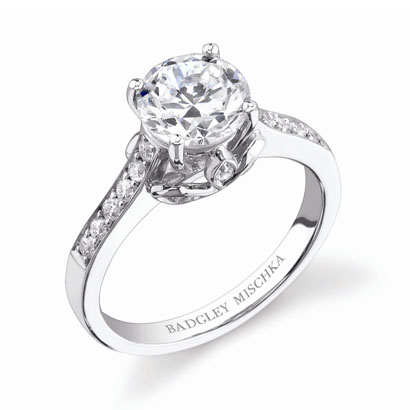 There's a hot topic going on over at The Frisky. The writer, who happily confessed her boyfriend started shopping for engagement rings, was a little bummed when she found her boyfriend reading an economic column dissecting the topic of how unwise it is to invest in an engagement ring.
The economist argued that money spent on a ring could easily go toward the down payment of a house. The Frisky blogger then argues that the ring is a symbol of love and that it's important to have that symbol on your finger (especially if it's sparkly)!
The community obviously had very colorful opinions on the subject, but what I don't understand is why there's such a black line between the two sides? Don't people realize it's possible to do both as long as you're working within your budget? Spending outside your means is always an unwise investment, not just an unwise engagement ring investment.
I know this is coming from a clearly biased party, but what do you guys think? Would you want your boyfriend to spend money on something else instead of an engagement ring?