We are excited to announce our first Instagram Contest: Propose to Him!
Tired of waiting? New game, new rules! Ladies, if you were going to propose to your man, just like our reader Katt did, how would you do it? Let us know through Instagram by posting a video explaining how you will declare your love for him and ask him to marry you. You have 15 seconds! No, no, it's longer than you think.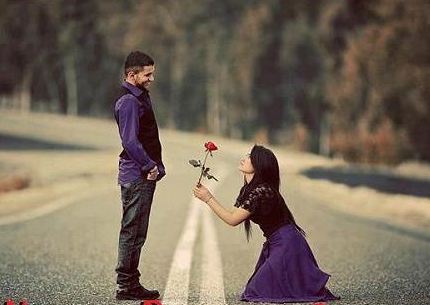 So, are you up for the challenge? Create your proposal speech then share your video and enter our contest for a chance to win a beautiful band for him  and a sparkly blue topaz ring for you  from the Sylvie Collection! Who knows? It might inspire him for his own proposal to you…
Here is what you need to do to enter:
1. Follow @Engagement101 and @sylviecollection on Instagram
2. Tell us how you would propose to him by posting an instavideo with the following:
• Required tags: @Engagement101 and @sylviecollection
• Required hashtag: #Proposetohim
The contest begins on September 18, 2013 and ends on October 17, 2013.
The winner with the best proposal will be selected by the Engagement 101 editorial team and designer Sylvie Levine.
Good luck ladies!
Read Contest Official Rules >>