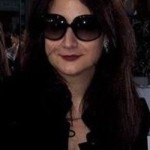 Severine Ferrari
Editor-in-chief
Severine Ferrari was born in Paris and moved to the United States 17 years ago. Her European sense of style has always influenced her editorial vision. She always gets excited when discovering new talent, creative pieces and well-made classics. She lives in New York with her boyfriend, movie director James Merendino, and their two cats.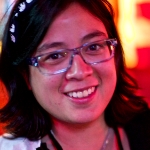 Juliette Le
Digital Marketing Specialist
Juliette Lê spent a few years in Paris at the Sorbonne to complete a Master Degree in Philosophy. She now lives a crazy life in Brooklyn, surrounded by many interesting characters, from lazy cats to loving roommates, to random couch surfers she sometimes found in her neighbors' living room. But she can still escape this non-sense anytime to go visit her sweet boyfriend in his fancy Williamsburg apartment. She updates the website and makes sure everything is where it is supposed to be.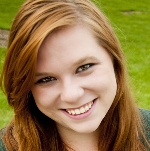 Nikki Roberti
News Editor
Nikki Roberti is a spunky bride-to-be who is most known in the wedding-world for winning Simon G. Jewelry's "Perfect Proposal Contest" where she and her fiancé won her $10,000 engagement ring through online voting. A lover of all things wedding, she especially enjoys DIY projects and entering wedding contests (it's an addiction, really). She blogs about bridal weight loss at BloatedBride.com.  In addition to planning her July 2012 wedding (which is themed "vintage butterfly garden" on castle grounds in NC), she enjoys cooking, canning, exercising— and of course Skyping with her long-distance fiancé, Addison.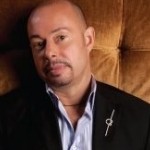 Michael O'Connor
Celebrity Fashion Expert
Michael O'Connor is one of the leading voices on style, jewelry and accessories, and he has become the "go-to" resource for editors and producers seeking information on current trends and celebrity style. As a style expert, Michael has appeared regularly on a variety of TV shows such as The Today Show, E! News and Access Hollywood.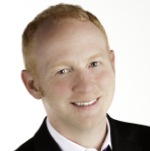 Andy Koehn
Ask Andy
Andy Koehn is the owner of Koehn & Koehn Jewelers, author of the Buy Like a Guy blog,and as he puts it, "The only woman/mom without a vagina."  After losing his wife to breast cancer he had to become both mother and father to his four children, a role that made him both tougher *and* more sensitive. Newly married to an equally sarcastic and romantic woman is more than he could have hoped for just a few years ago. "After what I've been through, the good and the bad, I consider it my mission to help people understand that real love can and does happen…just like in the  movies."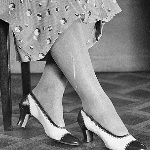 Aurora Brown
Relationship Expert
Aurora Brown lives in Brooklyn, NY with her orange tabby cat, Roger. She drinks too much coffee and is addicted to library books. She's written for lots of love and relationship sites and enjoys interviewing men for their perspective on common women's issues. She takes a bubble bath each week and is always seen wearing retro shoes, clothes and handbags.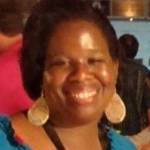 Stephanie Taylor
Jewelry Contributor
Stephanie Taylor loves to look at and write about fashion. "It's always fascinating to me to learn how designers create new designs and why people like to wear them," she exclaims. This is why she is so passionate about interviewing designers and celebrities about jewelry, accessories and engagement ring designs. Her main sources of inspiration are market, press and consumer events and the web.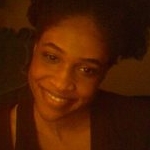 Tiffany White
Internet Guru
Tiffany likes foreign films, coffee and writing about herself in third person. She lives in Brooklyn with her awesome dog, Lola. She designed the current version of the site and is the internet goddess we call whenever we are in trouble.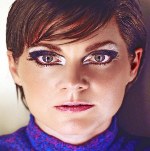 Lisa Hammer
Engagement 101 TV Editor
Lisa Hammer is an award winning New York independent filmmaker.  Her passions include directing, shooting, editing, singing, dolls and cats. Her web site is www.lisahammer.com.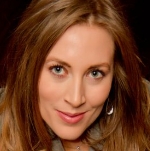 Julie Mac
Engagement101 TV Host

An adventurous TV Host whose adaptable personality combined with her wit and charm jumps at you off the screen. This girl has covered it all from extreme sports to glamorous star-studded events to red-carpets. She is a motivator who can make any informations exciting and engaging.