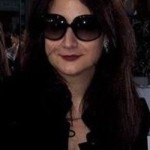 Severine Ferrari
Editor-in-chief
Severine Ferrari was born in Paris and moved to the United States 17 years ago. Her European sense of style has always influenced her editorial vision. She always gets excited when discovering new talent, creative pieces and well-made classics. She lives in New York with her boyfriend, movie director James Merendino, and their two cats.

Juliette Lê spent a few years in Paris at the Sorbonne to complete a Master Degree in Philosophy. She now lives a crazy life in Brooklyn, surrounded by many interesting characters, from lazy cats to loving roommates, to random couch surfers she sometimes found in her neighbors' living room. She updates the website and makes sure everything is where it is supposed to be.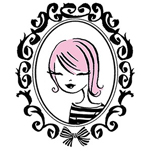 Anne Keenan Higgins
Illustrator
Born and raised in Michigan, Anne graduated from the University of Michigan Art School in Ann Arbor. She began her career as an art director working for various advertising agencies in and around Detroit. She then made the move to California and worked for Esprit, Vision Gallery, Cathy Guisewite and Marcel Schurman-Papyrus corporate.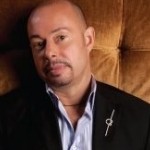 Michael O'Connor
Celebrity Fashion Expert
Michael O'Connor is one of the leading voices on style, jewelry and accessories, and he has become the "go-to" resource for editors and producers seeking information on current trends and celebrity style. As a style expert, Michael has appeared regularly on a variety of TV shows such as The Today Show, E! News and Access Hollywood.

Emily Herring Dunn is a graduate of Appalachian State University. She lives in the mountains of North Carolina with her husband of almost six years, Clark, and their son, Michael. When Emily isn't taking care of her son, she likes to explore hiking trails, cozy up with a good book, and watch the newest (and oldest) films. You can check out more of her writing in her lifestyles blog, The Newfangled Housewife.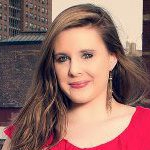 Lindsay Tigar
Relationship Expert
Lindsay Aurora Tigar is an experienced digital editor and blogger in NYC. Her blog, Confessions of a Love Addict, has a large following around the world. When she's not busy writing or volunteering, Lindsay is exploring the city she adores, running in Central Park every day, drinking an absurd amount of coffee, taking care of an adorable pup named Lucy and traveling.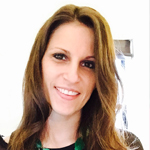 Theresa Pender
Social Media Expert
After living in Ireland and NJ for quite some time, Theresa is now back on Long Island where she was born and raised with her husband, Mark, and their 3 boys.  When she's not taking care of 'all things boy' Theresa loves catching up on 'all things girly.'  Fashion, Hollywood gossip and of course, her favorite shows! She loves interacting with the Engagement 101 community and jewelry designers.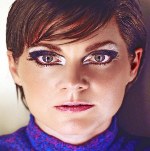 Lisa Hammer
Engagement 101 TV Editor
Lisa Hammer is an award winning New York independent filmmaker.  Her passions include directing, shooting, editing, singing, dolls and cats. Her web site is www.lisahammer.com.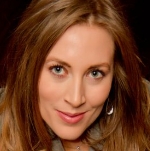 Julie Mac
Engagement101 TV Host

An adventurous TV Host whose adaptable personality combined with her wit and charm jumps at you off the screen. This girl has covered it all from extreme sports to glamorous star-studded events to red-carpets. She is a motivator who can make any informations exciting and engaging.