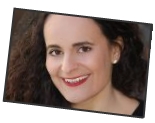 Ahhhh the holidays: The festivities, the food, the family celebrations and of course the fabulous gift shopping! Fine jewelry is arguable the most sentimental gift that one can give to show love and adoration.  In fact, forty percent of all fine jewelry is sold in the last three months of the year. And, to add to the magic of the holidays, 11 percent of all engagements happen in December!
Our resident fine jewelry expert and designer, Sylvie Levine, creator of Sylvie Collection, has been working in the industry for over 30 years. She offers these tips and suggestions when shopping for fine jewelry this holiday season.
| | |
| --- | --- |
| | BUDGET |
When shopping for fine jewelry many shoppers find the options overwhelming.  In order to begin narrowing it down, establish a budget and only look within that budget. This will eliminate jewelry items that are way out of your price range.
| | |
| --- | --- |
| | BECOME A SECRET SPY |
Peer into her jewelry box to see what exists there.  Are there fancy jewelry items?  Do you only see sterling silver?  Does she love colored gemstones?  The best gift is one she will wear so try not to deviate too much from her existing style. I like to think of jewelry as a gift that one can wear for both special occasions but everyday too–one that does not stay in the safe because she is too worried to wear it to work or when you both travel. The best source for ideas is your loved one's best friends or sisters.
| | |
| --- | --- |
| | PURCHASING A RING? CHECK HER RING SIZE! |
To get sizing information, borrow one from her jewelry box and trace the inside-circle on a piece of paper to establish her ring size.
| | |
| --- | --- |
| | SAVE MONEY WITH 14 KARAT GOLD |
Buy 14 karat versus 18 karat gold to save. 14 karat gold is 58 percent pure gold mixed with alloys (versus 75 percent in 18 karat gold) which can change the color and help the performance properties. If the style you choose uses a significant amount of precious metal, the difference in price between 14 and 18 karat can add up to significant savings. Be sure to shop around and look for the 14 karat gold marking on the inside of a ring or jewelry piece or on the clasp of the necklace. By law, this marking must be present to be sold in the US.
| | |
| --- | --- |
| | SHE HAS SENSITIVE SKIN? PICK PLATINUM! |
Platinum prices today are more affordable than ever making it a fabulous option for those who desire the white color and want something pure.  Platinum is hypo-allergenic, making it ideal for those with sensitive skin. It is also quite durable and perfect for everyday wear.
| | |
| --- | --- |
| | GO HALO FOR A BIGGER LOOK |
Want to get more diamond bang for your buck?  Try a pendant, earrings or ring with a diamond halo around it.  I love the very popular halo which is simply a row of diamonds set around a center diamond (or colored gemstone). This setting, which we use abundantly for rings, pendants and earrings, makes the center diamond (or colored gemstone) look bigger! Who wouldn't love that as a gift?
| | |
| --- | --- |
| | THINK BEYOND DIAMONDS |
If you love color and want to save further, opt for a colored gemstone in lieu of a diamond. Ruby, emerald, blue and pink sapphires are all huge hits!