It's been called the City of Love – and if you've ever been (especially in the springtime!), you'd probably agree. While the city has a little bit of everything to offer travelers – both solo and coupled – if you're going on a trip with your special someone, make sure to check off these gems on your must-see list.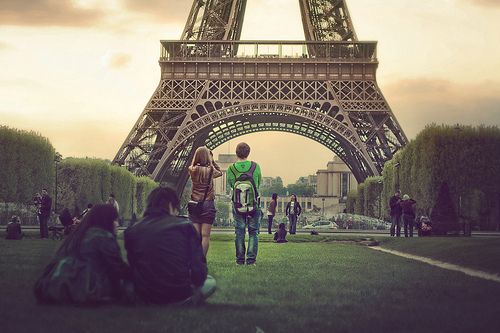 The Eiffel Tower
Price: If you go up to the top, $20 euro; champagne at the top, $17 euro a chute
Good for: Celebrating something big!
Go at: Early evening/sunset or at night
Maybe you just got a promotion at work or your partner finally landed that big deal. Or perhaps you just got engaged. To pay tribute to a big life change or an exciting opportunity, take a ride (or climb the stairs) to the top of the Eiffel Tower. And if you're up for a splurge, buy the overpriced 17 euro a glass champagne – because, why not?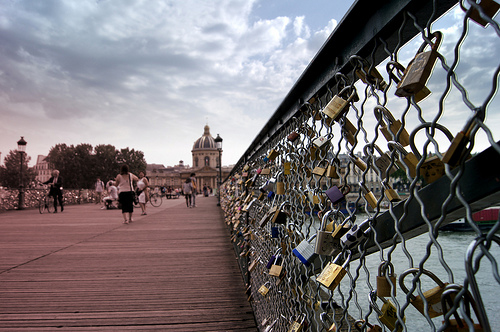 The Pont des Arts
Good for: You just made it official or he put a ring on it
So you just went from seeing each other casually to being officially a couple – or he just proposed. What better way to literally lock your love than to write your names and date on a lock, close it on the bridge and throw the key into the river? Legend says it locks your love forever.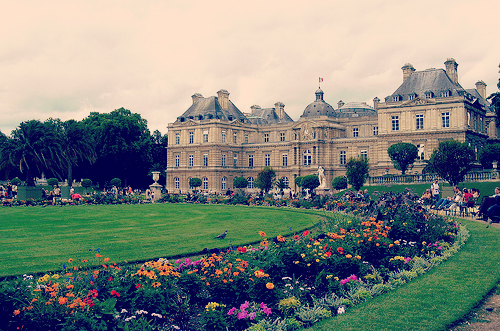 Jardin du Luxembourg
Go at: In spring or early summer
You might not be sure if you're into each other or not but the grounds of the French senate are a beautiful backdrop for a first date. Grab a baguette, a bottle of wine and take in the blooming flowers, kids playing and families walking around the gardens. Who knows, you might even steal a kiss or two from your could-be sweetie.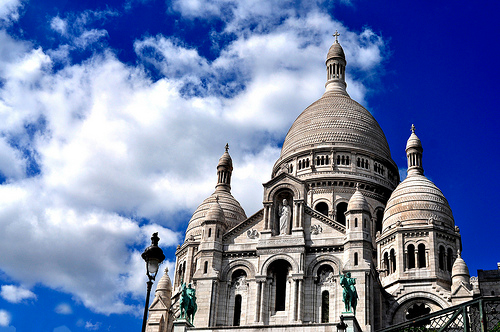 Montmartre
Good for: Getting on bended knee
So you're ready to pop the question and you want to plan something big with a beautiful view. Take your partner on a walk up the stairs at Montmartre. Not only is it free to walk up, when you get to the top – you can see all of Paris, glittering in the distance. Have your friends go ahead and set up flowers, balloons or anything special you want to present to your favorite person. They surely won't forget a moment like that.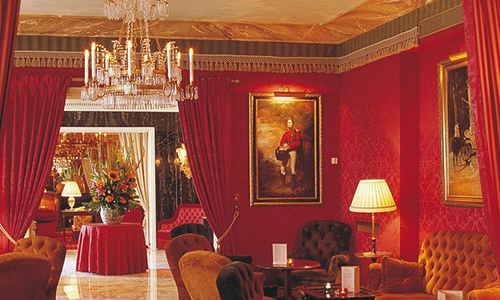 The Victoria Palace Hotel
Price: Varies, check site
If you need to escape from your busy life – or you're honeymooning in Paris – try a weekend away at this historic hotel. The rooms are decorated in the style of Louis XVI – complete with canopy beds, fine china and close proximity to the Louvre. You can enjoy sweet dinners in the surrounding area and pick a bottle of wine (or three) for a few euros and enjoy your evenings reconnecting.
By Lindsay Tigar
Photo Credit: Flickr