Sponsored by Christopher Designs
Win this Christopher Designs diamond band
for your Love!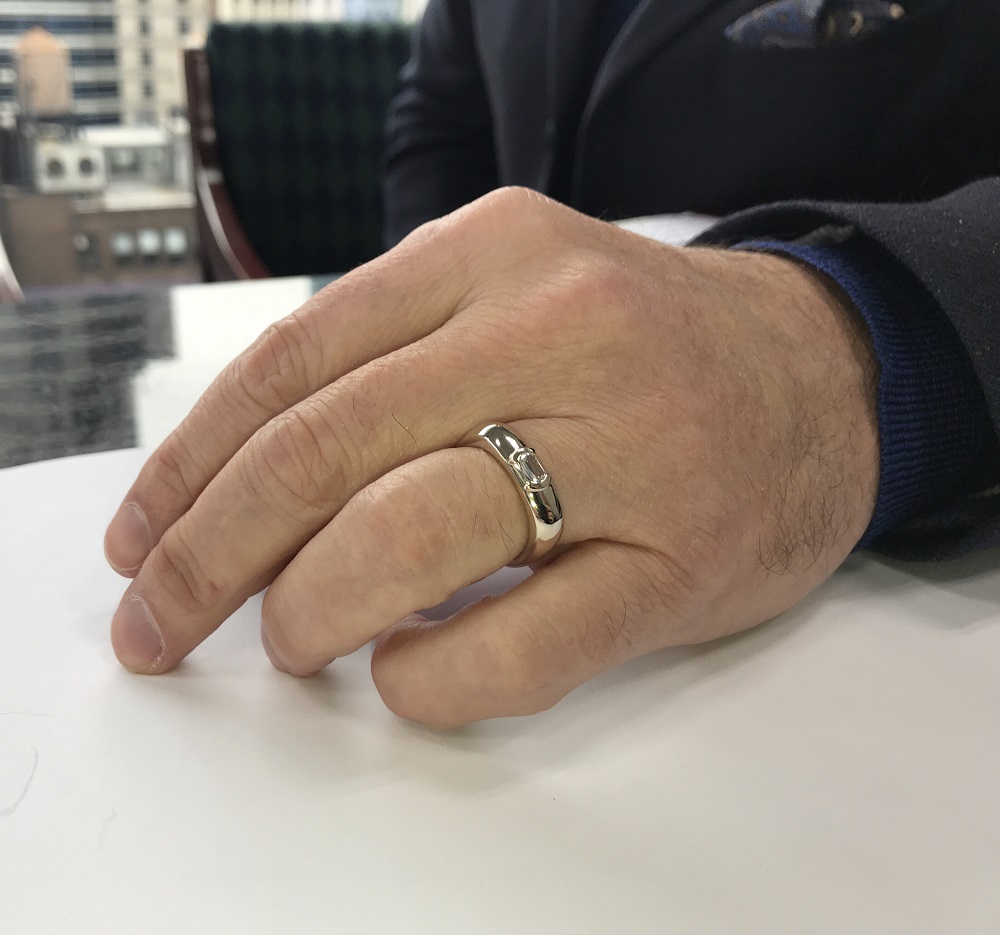 We are excited to announce that Christopher Designs, the creator of the famous L'Amour Crisscut  is the official 2019 sponsor of the Propose Too initiative, a movement dedicated to empower women to propose back or first.
"Couples today are much more unique than ever", says Christopher Slowinski, renowned diamond cutter and CEO of Christopher Designs. "They're less rooted in following traditions that have no special meaning to them simply because it's the way it's been done in the past. They reflect much more modern views. Why should the man always be expected to propose? What about if a woman wants to? She should feel empowered to do so. What if they want to propose to a person of the same sex? What if the other person wants to propose back? They should have the opportunity and symbols to do so. Today, couples are looking for elements that express their uniqueness in every way, and that's why my L'Amour Crisscut diamond cuts are appealing to them. That's why this 'Propose Too' initiative is so timely and powerful. I want to not only provide them with unique diamond cuts that are bigger and more brilliant, I want to give them the tools to propose."
Proposing to him? Proposing to her? Proposing back to someone? Let us help you make it easy. A few lucky people will win this Christopher Designs diamond engagement band this year, valued at approximately $2,200.00, to help them "seal the deal".
Try your luck and enter the first giveaway. Then go ahead and pop the question!
HOW?
Follow these 2 accounts on Instagram
 Propose Too
THEN
Subscribe to our newsletters to enter
This contest is open to anyone 18 years and older, void where prohibited by law. US or Canada mailing address needed for delivery. The winner will be selected randomly and  win this Christopher Designs ring pictured above.  The ring is 14K white gold and has a L'Amour Crisscut diamond of approximately .20 ct. , retail value of $2,200.00. The entry period starts March 4 2019 and will end March 15 2019 at 11.59 PM Pacific Time. Winner will be announced in March. This contest is in no way sponsored, administered or associated with Instagram,Inc. No purchase necessary.
 INCREASE YOUR ODDS OF WINNING
There are 4 other ways you can enter (always make sure you like the 2 Insta Accounts listed above) 
Tag up to 3 people who might be interested in entering the contest each time we both post.
Good luck!
Take our quiz to find out which diamond shape better fits your personality!
Check our all of the Christopher Designs L'Amour Crisscut diamond shapes and settings at www.christopherdesigns.com