We launched our Propose Too initiative last month and the response has been amazing! Thank you for all your support and feed-back. Though we came up with the idea of a proposal pendant for him, some of you have mentioned that you were considering getting him a bespoke engagement band. We love this idea too! What to do though when your guy is not into "wearing rings"?
Early 2019, we will challenge the jewelry industry to find engagement band design ideas and ask you to vote for the best ones. In the meanwhile, here are 3 engagement band options that you could consider if you are in a rush!
Invest in a fine metal band that can be worn 2 ways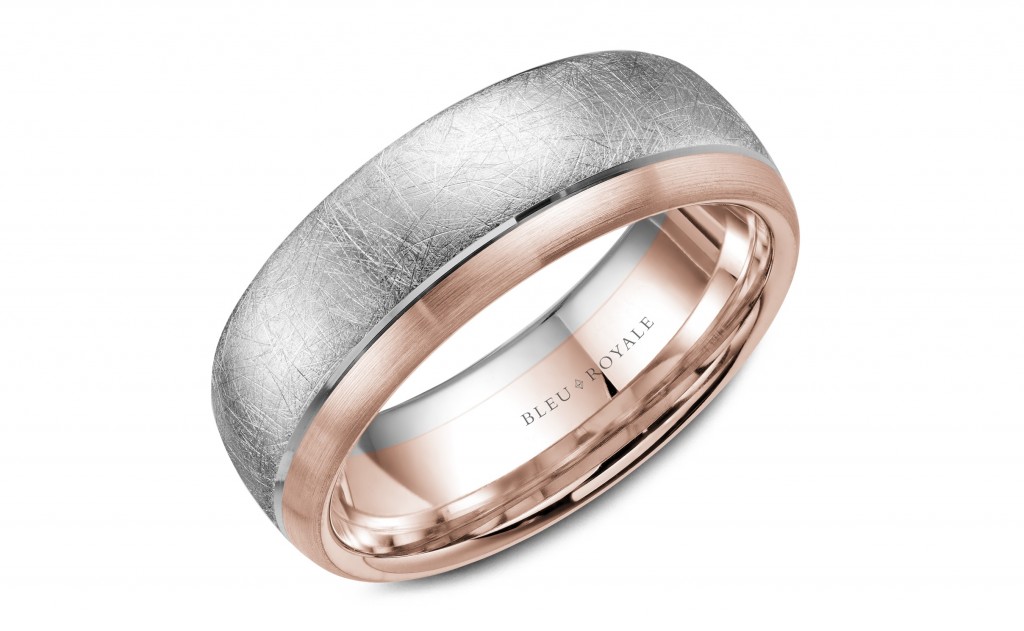 Unfortunately, buying the groom's wedding band is often pushed back during wedding planning. Many grooms end up with an alternative metal ring because of budget constraints. He deserves better! My advice would be to pick as an engagement band a beautiful two-tone fine metal ring such as this one from Bleue Royale. I love the mix of gold colors and textures. During the post-engagement period, your fiance could wear it with the rose gold towards the outside world to signify that his heart is taken and then turn it around after the wedding.
Get him a silicone ring personalized with the word "engaged"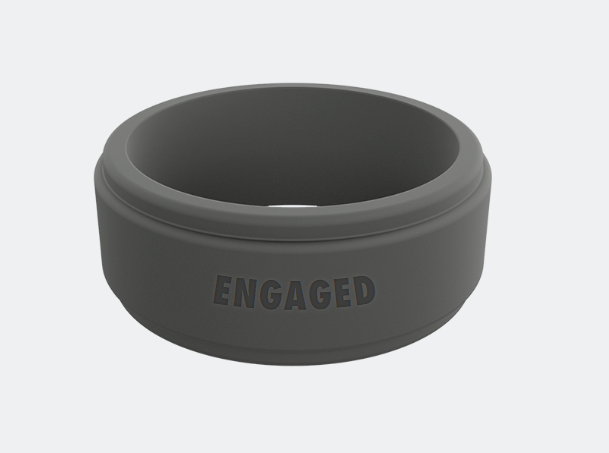 Silicone rings have become popular for athletic and adventurous couples who can't wear their wedding rings all the time. If budget is tight, getting a Qalo band  customized with the word "Engaged" or "Taken" is a cool idea.
Pick a design that's stackable
Check out these stackable bands by Steven Kretchmer, they are made of a magnetic platinum alloy. The insert in between the 2 bands is offered in many colors and designs. You could pick one insert color for the engagement and update if for the wedding. Or just add the insert after the wedding.
Voila for now! More to come soon.
Sev