He put a ring on it and changed his status on social media.
Now what?
We have created some cool gifts to help him celebrate his engagement to you!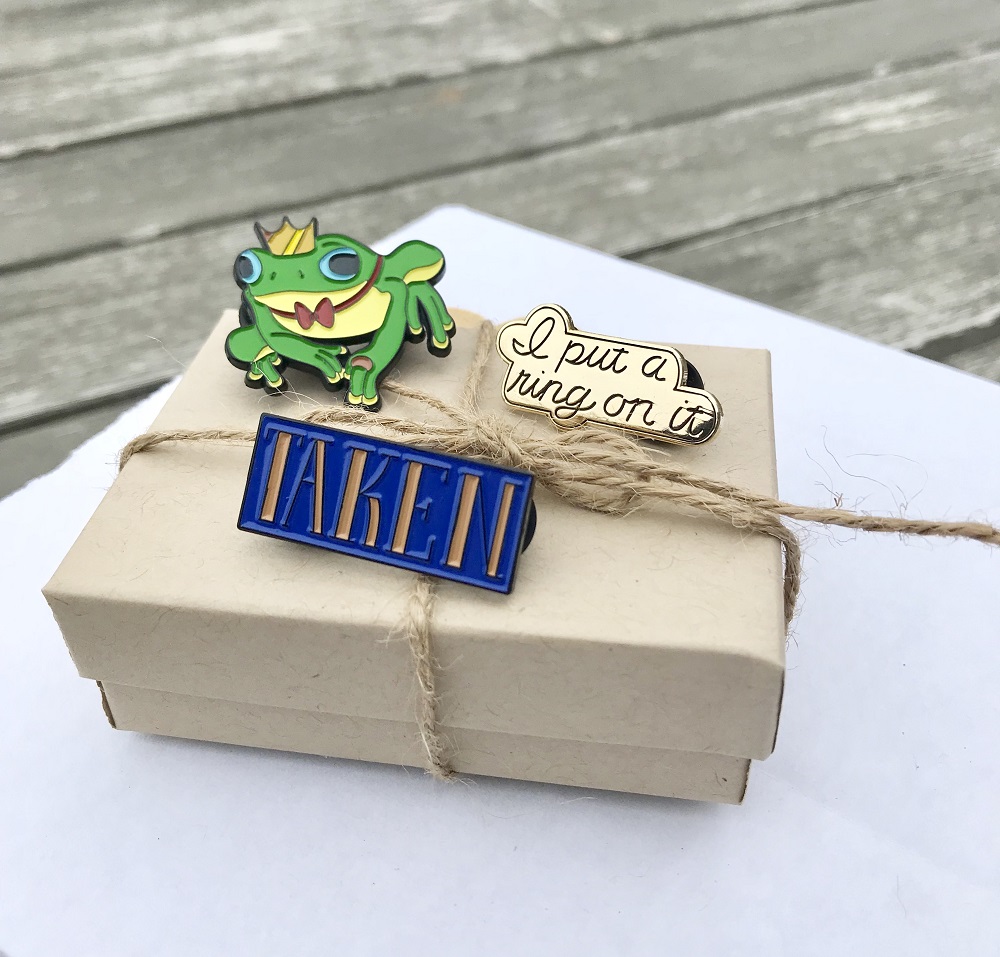 Our set of 3 pins (Frog Prince, "I put a ring on it" and Taken) is pretty special. It was designed in collaboration with Pizza Ships. You man can wear them together or as singles. On a jacket or a bag.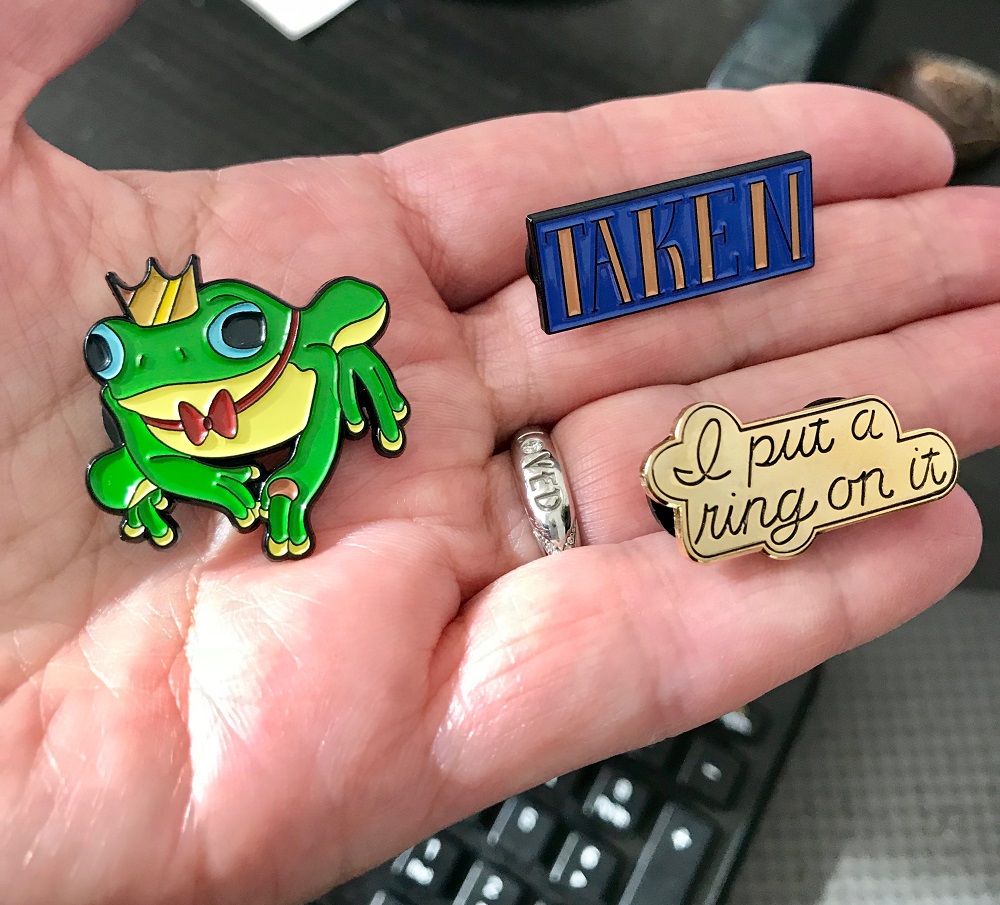 Here is a close up in a hand for scale.
By the way, it's Okay if you borrow them! The frog prince is pretty cute.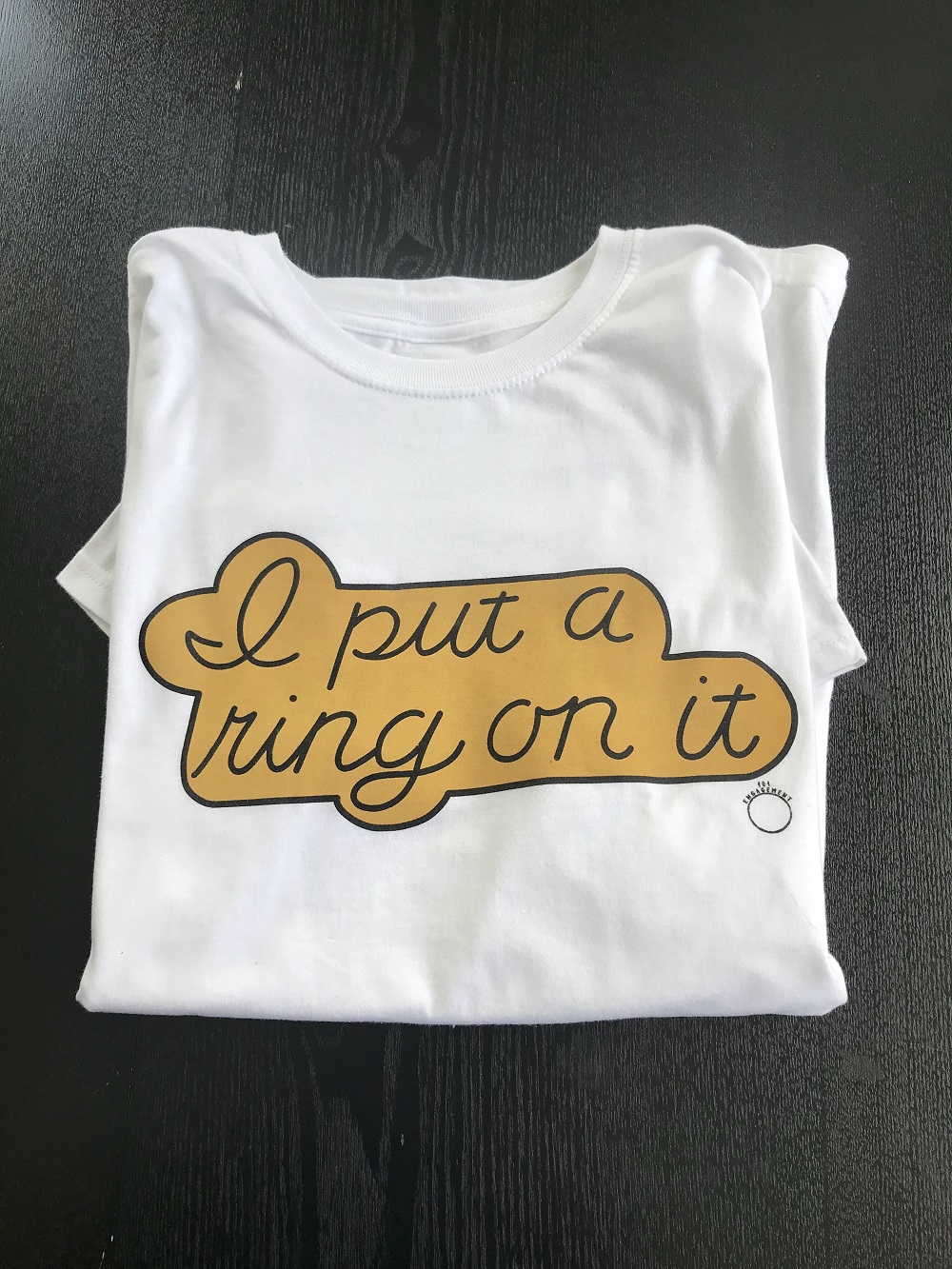 Our "I put a ring on it" Tee is soft and looks great on all body types. We have tested it in public places and it is as much of a conversation starter as a big diamond engagement ring! Engaged and proud. $25
To purchase Propose Too™ merch