Aisha & Nick
How They Met

Nick and I met through mutual friends at a bonfire one spring night. I was sharing with everyone around the fire about my recent purchase of my first road bike, which I think sparked Nick's attention. Nick is an avid cyclist and has been riding for years. We actually went on a 13-mile ride on our second date.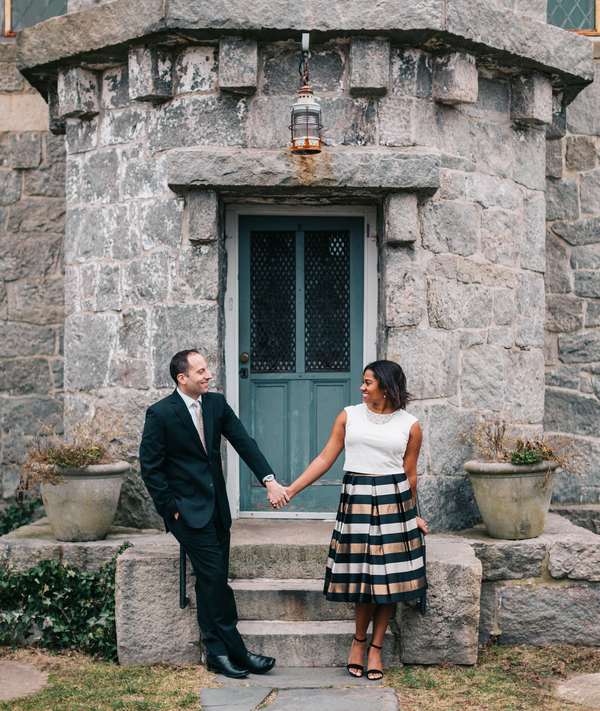 The Proposal
It was actually the day after Nick's birthday that we decided to go out to dinner in downtown Mystic, Ct. I wanted to celebrate his birthday amongst ourselves because the night before I threw him a big surprise party with all of our closest friends.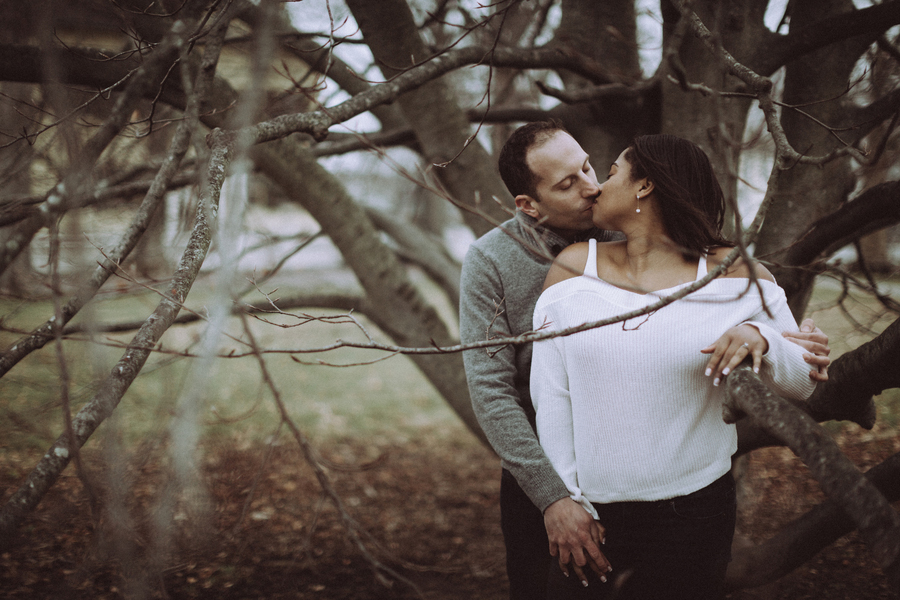 After our nice dinner, Nick insisted we go for a walk. With some hesitation, because my feet were hurting from my new shoes, I finally agreed on our walk. Nick and I walked by the restaurant where we had our first date, S & P Oyster, when Nick stopped me in front of their sign and asked, " Do you remember where it all started? " I giggled and said, "yes" as he grabbed my hand and proceeded to walk forward.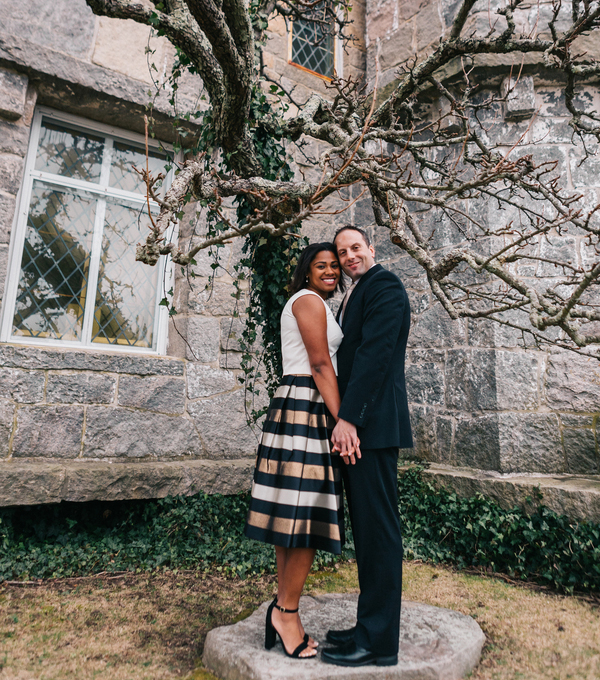 We continued walking as we discussed how punctual I was that night and how I haven't been that way ever since our first date. Finally, Nick stopped me at the Mystic Drawbridge when he said, "I want one more birthday gift." I sarcastically said, "oh really" and give him a kiss on the check because I couldn't possibly afford giving him anything else but a kiss at this point. He said, "yes, I really do" and to my surprise Nick got on one knee and said, " could you give me the best birthday gift ever and be my wife?' I exclaimed, "Yes!" We hugged as pedestrians watched and clapped from the other side of the street.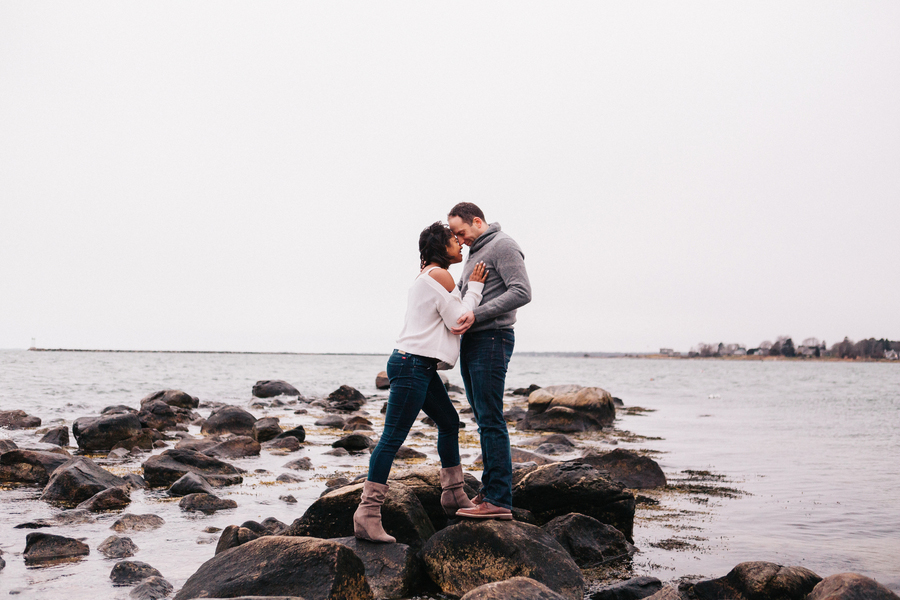 The Engagement Ring
I would describe my ring as simple, traditional, and elegant. Nick chose my solitaire diamond from Jared's Chosen Collection and the white gold band. I love it and him very much!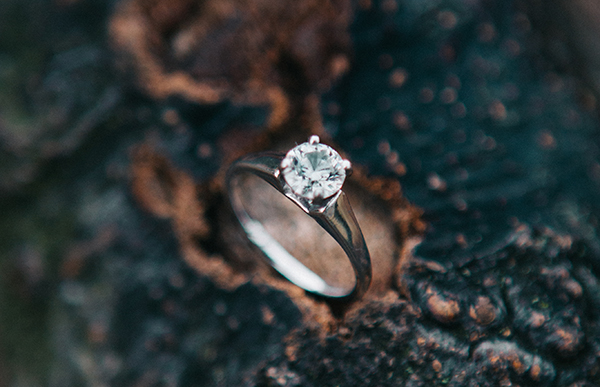 Photo Credit: Derek Halkett Photography