Tricia & Christopher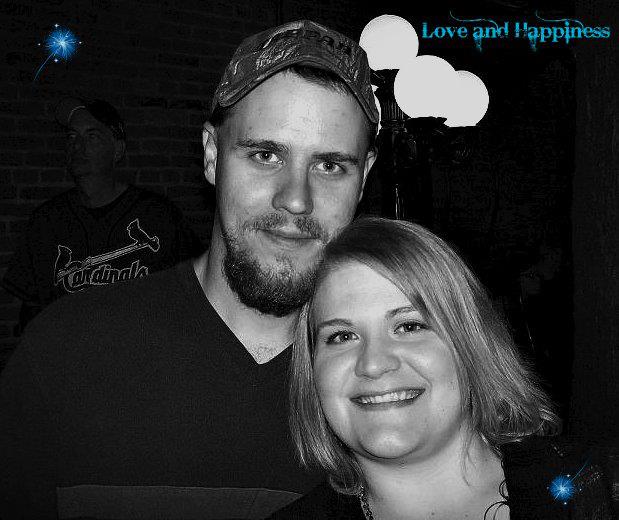 How they met
We met online in 2007 talked for a couple months.  One night, he messaged me to tell me he was in my part of the neighborhood I lived in! We met in Washington Missouri. At that time. it was the wal-mart (they have turned it into a JcPenny). We met up and talked in the parking lot for a little bit. Honestly, I didn't think he liked me much since his friend talked more then he did to me. But about a week later, after talking online, we decided to meet up again at the Wal-Mart's parking lot. We drove around for awhile just getting to know each other well and the rest is history!
The proposal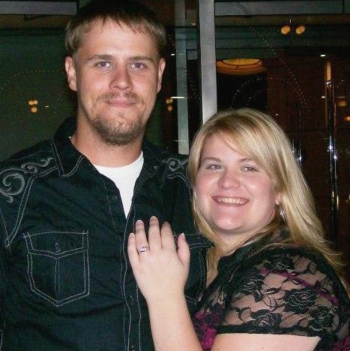 Chris proposed to me in our apartment on September 8th 2012. He said: "So… I have a stupid question for you…" Of course my usual saying is "no question is a stupid question, unless you already know the answer". "I think I know the answer though." he said. I laughed and ask what it was. He got quiet for a second. My mind wondered. At this point we had been dating for almost six years, so I had no clue what he was about to ask or that he was even thinking about proposing! I honestly wondered if he hated the shirt I bought him that day and if he wanted to know if I could return it, or i thought maybe he was mad about something… or worst, he was going to break up with me! It would have been horrible! We were going to a birthday party that night and had already rented a party bus!
He then asked me: "Will you marry me?". I was so surprise I couldn't say anything but "Huh?". Then he asked again and of course I said YES! and nearly knocked him to the floor with joy. After that we went out for diner and then out to party where I got to show everyone the ring and tell the proposal story.
The ring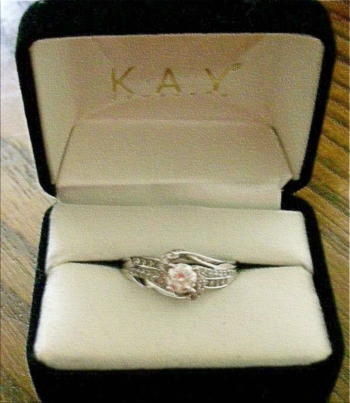 The engagement ring is a vintage inspired ring from Kay jewelers and I love it!