Morris and Morgan
How they met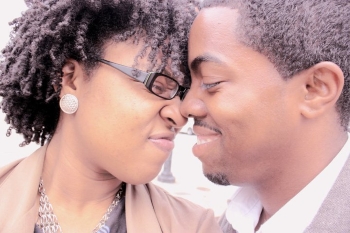 We met through a mutual friend who though we were meant for each other. The only problem was we didn't see what she saw the first, second, and third time we were introduced! But that fourth time was magic. Our friend tricked us into being at the same event at the same time. We looked into each others eyes and never stopped looking.
The proposal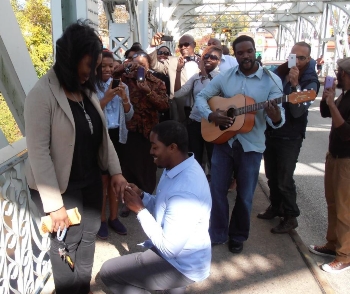 It was a near-perfect day on October 20th, 2012. My birthday was the day before. She thought she was planning a surprise birthday party for me, but the whole time it was really an engagement party for her!! She walked me to the East Falls Bridge located in Philadelphia to buy time while she was waiting for a text message to walk me to the restaurant nearby where the "birthday party" would be. Little to her knowledge there would be no text message coming. Soon as I got the text that everyone had arrived including some of her friends from out of town, I gave the text signal to walk on the bridge. Her sister sang, while one of his closest friends played "Simply Beautiful" by Al Green while 25 of our close friends and family recorded video and took pictures. There were a lot of tears, but in the end she said YES!. Then they walked over the bridge to the engagement party that she'd helped to plan.
The engagement ring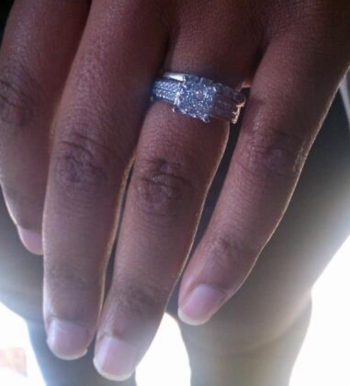 The ring is a pave ring in a white gold band princess setting.