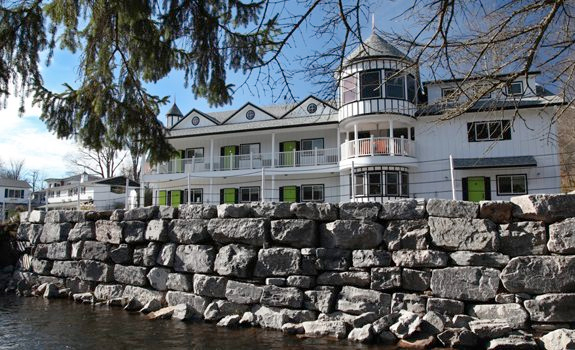 Best Places for an Outdoorsy New York State Proposal
With all the hubbub of the city, it's easy to get caught up in thinking that only an Empire State Building proposal or a night on the town will be sufficient to launch your relationship onto the road toward wedded bliss. But with 178 state parks in New York, why not go the outdoorsy approach for something romantic under the stars or with a great view? Here are the best state parks and camp sites for you to choose from for your proposal away from the city.
1. Niagara Falls State Park
Who says you have to go to Canada to experience Niagara Falls? Niagara Falls State Park is America's oldest state park and full of enough history, beauty and romance to build your dream proposal. Not only will you be mesmerized with incredible views, but there's tons to do (and eat). Check out the Maid in the Mist boat ride, the Cave of the Winds Tour, or even hiking in the the Niagara Gorge. There's something for everyone at every outdoorsy level (or lack thereof).

2. Lake Taghkanic State Park
New York is home to 8,355 campsites, and one is definitely home to your perfect proposal. Lake Taghkanic in Ancram, NY is a great one to consider. Not only could you pitch your own tent or park your RV, but they actually have rental units equipped with kitchens and bathrooms. So whether or not your girl is ready to rough in a sleeping bag under the stars or wants a more upscale approach to a romantic night in the wilderness, you've got all your options covered. And with the winter months in full swing, make sure you check out the activities like ice skating and snow skiing.  It would definitely be a magical mini vacation away from home, perfect for your proposal.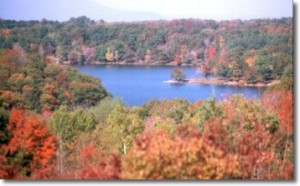 3. Sunken Meadow State Park
This is one of the most popular picnic spots in New York State. Hands down, this is one of the most amazing views you'll find of the Long Island Sound. Plus with beaches, boardwalks and trails, you know you'll have a fantastic day with your picnic in and and your sweetheart holding your other. If you're looking for a bit more of an adventure than a picnic, there's always water sports like windsurfing, kayaking, stand-up paddle boarding, and canoeing available on the eastern end of the park.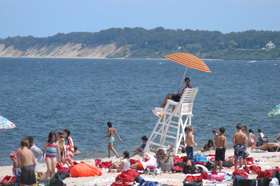 4. Knox Farm State Park
Is your lady an animal lover? Perhaps take a trip to Knox Farm State Park in Buffalo, NY. You'll enjoy exploring the 633 acres the park has to offer where you can enjoy the afternoon horseback riding or strolling leisurely through this beautiful area. The park is home to numerous farm animals such as sheep, llamas, horses,  chickens and goats. Bike riding is also an option on a nice day. Who wouldn't say "yes" to a proposal surrounded by happy farm animals living on lush grasslands in New York?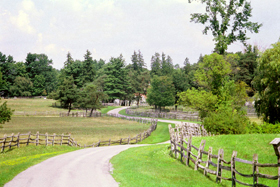 5. Catskill Mountains
If the mountains are more of your thing, you have to take your lady love to the Catskill Mountains. Not only will you find beautiful views and great hiking trails, but skiing is also fantastic there. They even have romantic horse buggy rides with roses. What's not to love about such a scenic getaway, especially if you book the "Rad Romance at  The Roxbury" package which includes lodging, couples massages, flowers, gourmet cheeses, champagne… dare I even continue? Check it out here.  If there ain't no mountain high enough for you to profess your love to your girl, then take her to the Catskills for a fun filled proposal she'll never forget.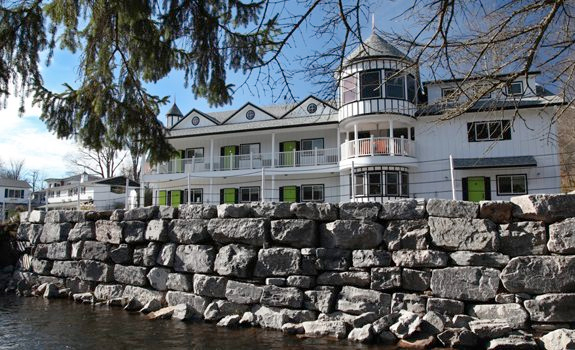 Nikki
Photo Credit: My MMOSite, It's About The Hudson Valley, New York State Parks, New York State Parks