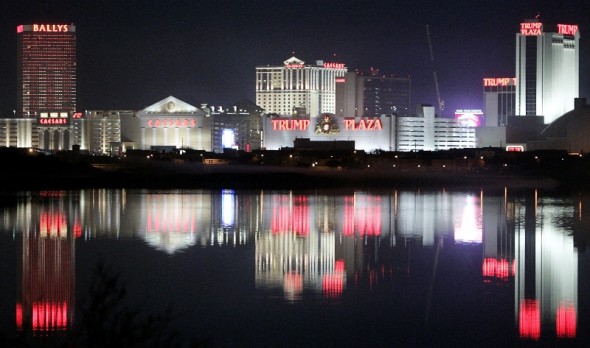 A Sentimental Proposal in Atlantic City
How They Met
Jeff and I lived around the corner from each other almost our whole lives.  When I was eleven years old, I became friend with his sister and always spent time with her. I occasionally saw him from a distance but I was just the little sister at that point, being that we have a five year age difference.  One day, years later, I was visiting my Dad and he was in Atlantic City.We just started messaging each other. From that point on, we spoke whenever we had a spare minute.  We knew then that once I got home we would be inseparable. We definitely were and still are!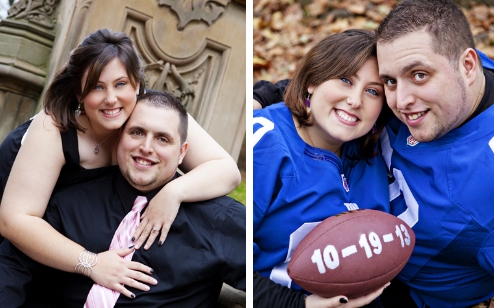 Jennifer and Jeff's Proposal
Jeff had mentioned that we should go to Atlantic City for a couple of days. I thought it was a great idea because I had never been there before.  The day we decided to go, I noticed Jeff was acting very strangely toward me. I was nervous something was wrong.  I called him. Our phone conversation was very rushed. When he got to my house to pick me up he was very quiet.  I wondered if he was upset with me for something.  When we got there I was in awe!  I loved everything about the city. I thought it was beautiful and couldn't wait to get to the room.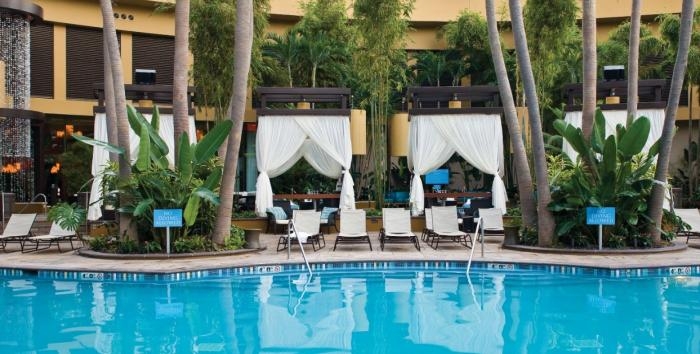 Jeff had me wait in the lobby of the Harrahs hotel while he went to check in. (Little did I know he was haggling them for a suite to make the night more special)  We got up to the room which was beautiful, but he wanted to show me the pool right away. When we arrived at the pool, Jeff brought me over to exactly where he was sitting the day he first started talking to me and proceeded to get down on one knee.  I was in shock and he was obviously nervous too. There were people looking at us and he managed the words "I love you so much, will you marry me?" I couldn't manage to speak so I nodded and he got up and hugged me with the biggest smile on his face.  It was a simple proposal but it meant the world to both of us because it was sentimental.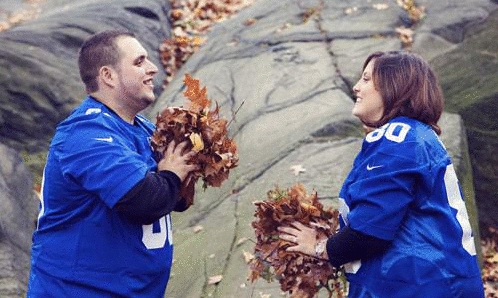 The Engagement Ring
Jeff went in for one type of ring based on rings that I had showed my friend that I liked. But he found a completely different ring and thought I would like it ( Which I did!) The engagement ring is a square cut 1.5 carat diamond from Jared jewelers.  I've been told it looks antique and that it suits me well. I love it!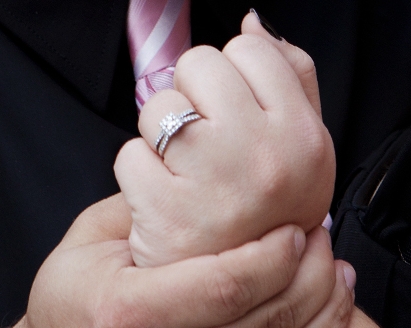 The Engagement Session
When we did the engagement photos, I wore the dress that I wore to the first wedding we went to together as a couple and we are huge huge huge giants fans. One of our favorite things in the world to do is go to a giants game or cuddle up at home and watch a giants game. We figured that we wanted to show ourselves in the pictures as well as have some classy pictures as well.
Photo Credit: Forever Frozen
3 Responses