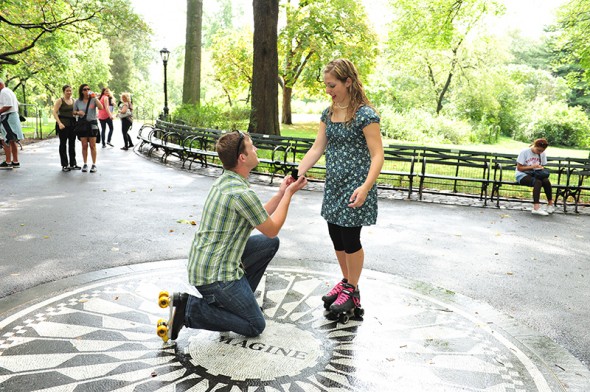 A John Lennon "Imagine" Mosaic Proposal on Rollerskates
Stacey and Patrick's Proposal
On September 8, 2012 Patrick and I decided to go to New York City to rollerskate in the Strawberry Fields section of Central Park. We planned to follow this with a picnic. When we first arrived, it had just finished raining. I was a little disappointed at first since it didn't look like there would be a dry place to relax and enjoy our picnic. We decided to make the most of it and skate anyway.
I had noticed that while we were skating there was a young man walking around with a SLR camera taking random pictures, some of Patrick and I. We looked like idiots on the skates, both of us could barely remain on two feet. I thought for sure that I was going to fall. This is when Patrick asked me to go over and stand above the famous John Lennon "Imagine" mosaic for a picture. The whole time I was scared to death since there were at least thirty-five people standing around waiting to also take pictures.
I reluctantly agreed and after he snapped two pictures he came over to me and said, "Imagine our lives in a few years, living together in a big house with a few kids running around? Is this a dream you want? I love with with all my heart. You are the air I breathe. You are my reason for living. "
Patrick got down on his knee (still wearing roller skates) and said, " Will you be my wife? Will you marry me?"  At that moment the sun started to shine as a guy in the park starting playing "Imagine" on the guitar. Of course I said yes and right afterwards Patrick introduced me to the young man with the fancy camera. He was there waiting for us the whole time just to make sure that special moment that I will never forget was captured!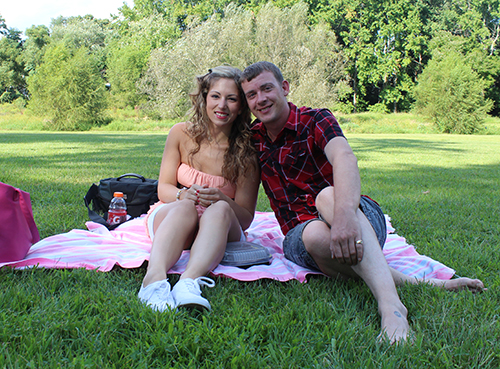 The Engagement Ring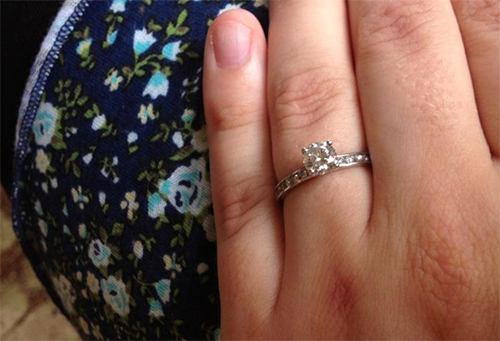 2 Responses