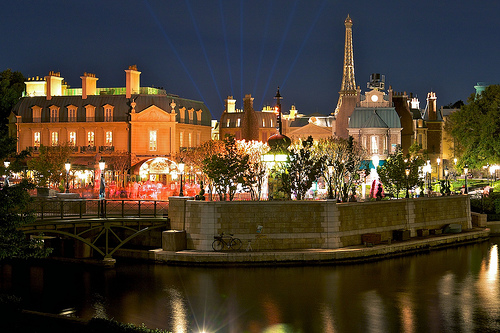 Creative Ways to Propose at Disney World
Disney World is definitely one of the most magical places on earth for both children and adults alike. So naturally, proposing at such a happy and memorable place. But proposing at Disney World doesn't have to be super cliche. Here are some great ways to propose that'll surprise her beyond belief.
1. Take her on a scavenger hunt at EPCOT
Every guy wishes he could take his lady to places like Italy for a romantic gondola ride or to France for romantic dessert while gazing at the Eiffel tower, or even to watch the incredible fireworks in China. Well, at Epcot, you can do it all. Make a scavenger hunt with clues that take you all to ever country and maybe even do an activity or even eat something from each place. You can end the scavenger hunt at the country she most wishes she could go to or even at night when the grand fireworks display lights the sky.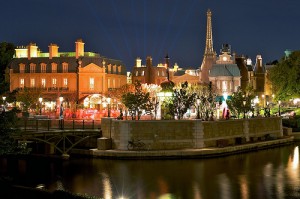 2. Camp out and carriage ride at Fort Wilderness
Camping under the stars in a cozy sleeping bag for two is romantic no matter where you at– but camping at Disney makes it even that much more special. Think about it: you can explore all the parks during the day and come home to your simple tent to snuggle and star gaze. And for the price, it's the best way to stay at Disney. Plus you can also arrange for carriage rides while you stay in Fort Wilderness.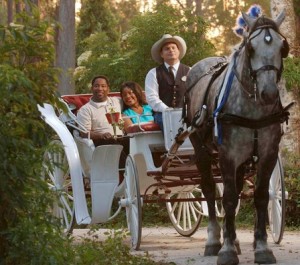 3. Enjoy a Hot Air Balloon Experience in Downtown Disney
Going to a Disney park can get pricey. But you don't have to break the bank to enjoy the magic of a Disney proposal. Downtown Disney is a marketplace that as free admission with tons of things to do– including getting in a hot air balloon with a great view. The best part? There is even more to do afterward like dinner at Rainforest Cafe or ice cream  at Ghirardelli's. And don't forget the paddle boats and Lego playground. There's plenty to do to lead up to a proposal of a lifetime.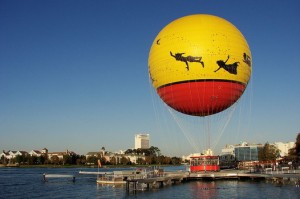 4.  Take her on a Safari from your balcony
Safaris are a bit pricey given how flights to Africa are these days, and the can be a bit scary (nothing like losing your soon-to-be fiance to a lion). But you can have all the joys and adventure of a safari proposal by booking a room at Disney's Animal Kingdom Lodge. Many of the balcony rooms have a view of the savannah where you can spot animals from the comfort of your own room. There's nothing quite like having breakfast at sunrise with a beautiful to make a proposal extra special.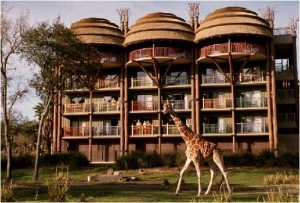 Bonus: Proposing at Disney sets up a great excuse to come back for anniversaries and other special occasions. 
Nikki
Photo Credit: Destination360, Suite101, Examiner, Trip Advisor