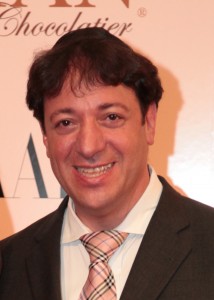 The Le Vian name has been synonymous with jewelry since the 15th century. In 1950, the late Abdulrahim Ephraim LeVian emigrated from Persia and founded the American division of Le Vian. His innovation and love for colored gemstones got him the nickname "King of Turquoise." LeVian later became known as the leader in tanzanite.
Eddie LeVian, Designer and CEO, who joined the company beginning part time 35 years ago and has continued with the family traditions of creating one-of-a-kind pieces that are both contemporary and timeless, fine jewelry designs that are in essence modern day heirlooms.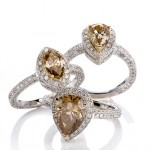 Le Vian is now a top choice among some of Hollywood's hottest names such as Halle Berry, Hilary Swank, Sandra Bullock, Anne Hathaway, Demi Moore, Jennifer Garner and more! One thing all clients of Le Vian have in common is a passion for beautiful, expertly made fine jewelry. This passion is what drives Le Vian today, building upon a 500 year legacy of artistry and expertise and becoming the company that compels every household in America to own a Le Vian – one of the world's most beautiful and desirable jewelry.
This year during Jewelry Fashion Week, Le Vian will be hosting its annual star-studded jewelry forecast event. For more coverage on the affair, check out Engagement 101 TV.