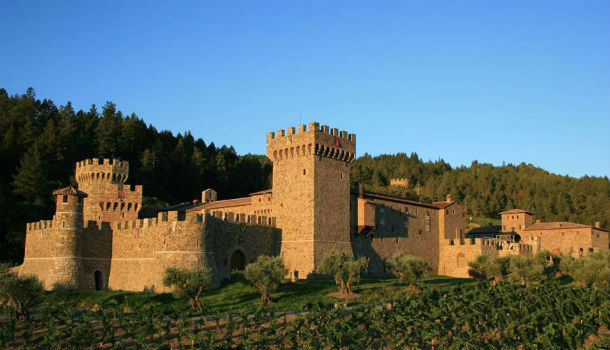 A Napa Valley Castle Winery Proposal
How They Met 
Nicole and Ricky dated for 3 ½ years before getting engaged, but this couple knew each other a lot longer than that!  They met in the first grade.  Ricky was her neighbor.  They played together until he moved and they lost touch.   Nicole was working as an adapted physical eduaction specialist and Ricky was working as an editor and producer in television.  One day Ricky's mother came into Nicole's work and recognized her after all those years.  She said her son Ricky would love to hear from Nicole and gave her his number.  She gave him a call and they picked up where they left off!  They reminisced about the past but they didn't waste time building new memories doing things they both loved-  snowboarding, wakeboarding, and wine tasting.  The sparks started flying!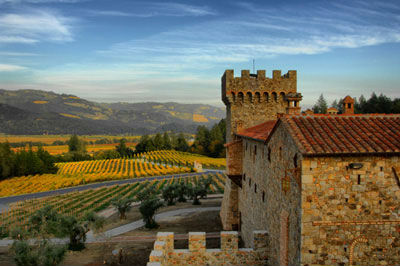 The Proposal
It was understood that Ricky and Nicole would get married- they did some ring shopping together about eight months before the big proposal, but Nicole still didn't know when the proposal was coming.  It was the day before her birthday, the perfect "excuse"  for a trip to Napa's Castello di Amaroso winery for a spectacular castle proposal.  On a lovely July day, they journeyed up to Napa Valley and climbed to the top of the Castello di Amaroso tower.  As they looked over the gorgeous rolling hills of the vineyard, Ricky asked a few ladies to "take their picture" in the tower, but he had sneakily set the camera on video mode.  The entire proposal was caught on tape!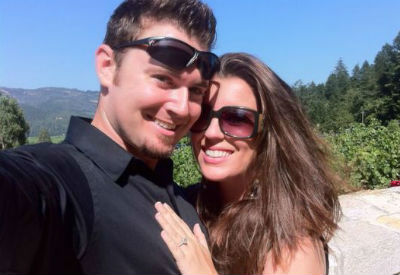 The Ring
Ricky gave Nicole a stunning 1.3 carat filigree Verragio Venetian ring that they picked out together at Steve Padis Jewelers in San Francisco.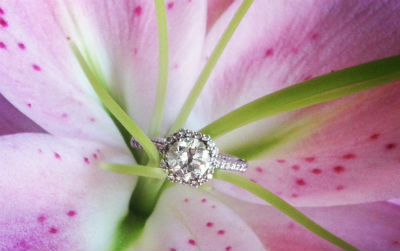 Plan Your Napa Valley Proposal with These Local Vendors and Resources: Castello di Amoroso, Steve Padis Jewelers