As we celebrate Sylvie Collection's 10 year anniversary, we wanted to celebrate our relationship by remembering our 10 favorite rings and trends she introduced in the last decade. Here they are!

Cushion Halo Rings
We are major fans of  this  ring from the early days. The trend never went away.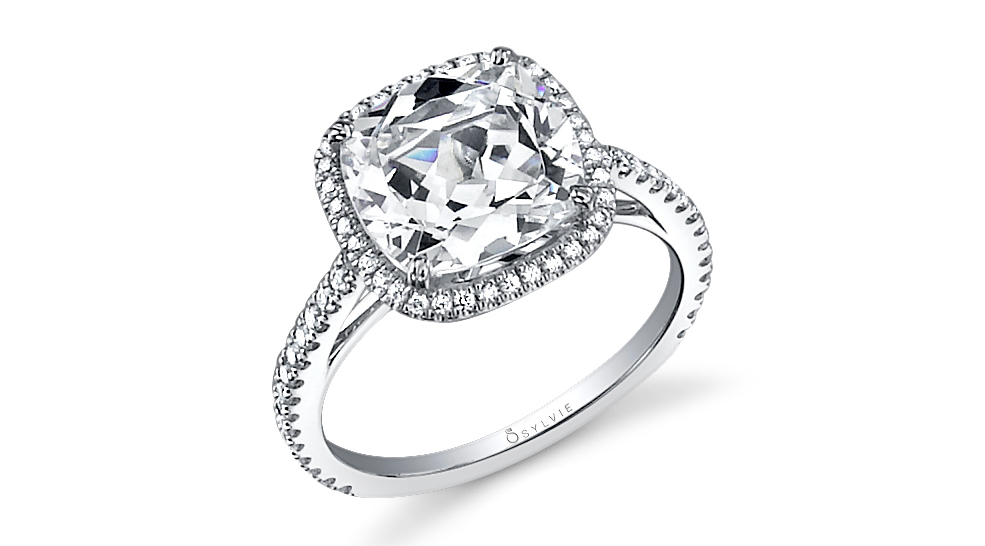 The Criss-Cross Look
This ring is a contemporary version of a style that has been part of The Sylvie Collection since way back then.  We love the mix of gold colors and textures.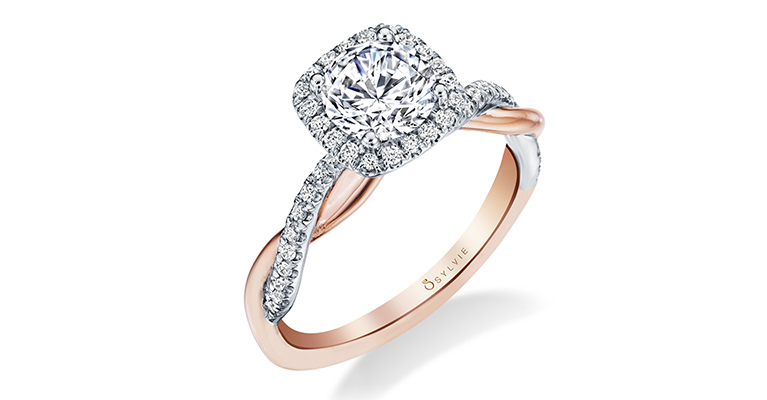 3-Stone Settings
3-stone rings are symbolic of your past, present and future together. Filigree and milgrain details on engagement rings went out of style for a bit and now they are back on trend.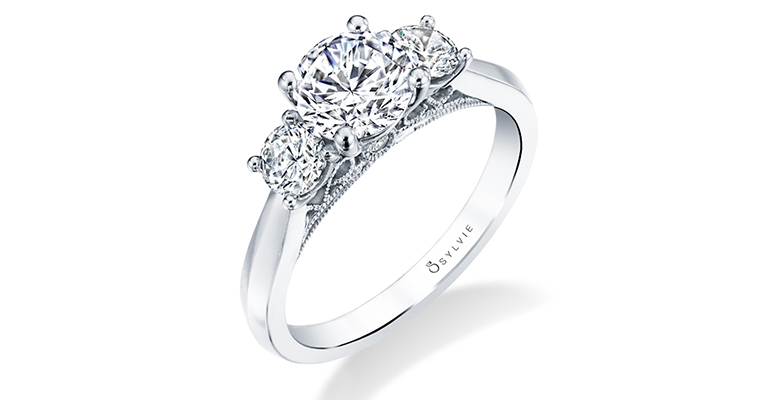 Fashion Jewelry and Cocktail rings
Sylvie started with bridal but after a few years decided to venture in cocktail rings and fashion jewelry. It's been a very successful venture and you can spot her pieces on many celebrities on TV and on the Red carpet.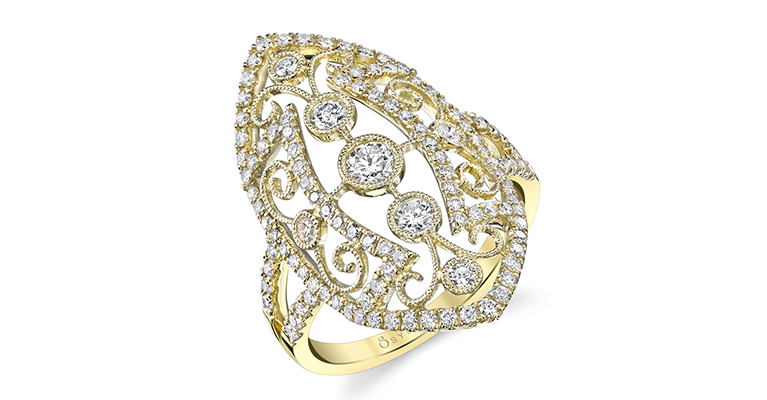 Petite Rings
We remember the year Sylvie decided to design rings with smaller center stones for budget conscious or petite ladies. So pretty and a major trend in 2017!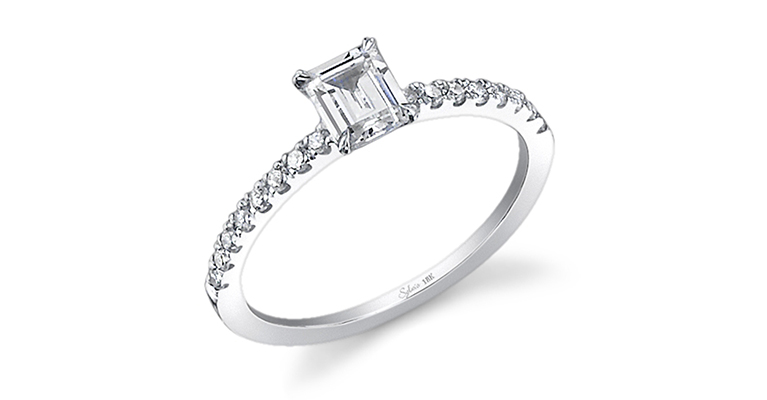 Vintage Style Rings
Milgrain became a big part of the Sylvie look a few years back and is still a very important part of the collection. Not every woman wants a sleek solitaire…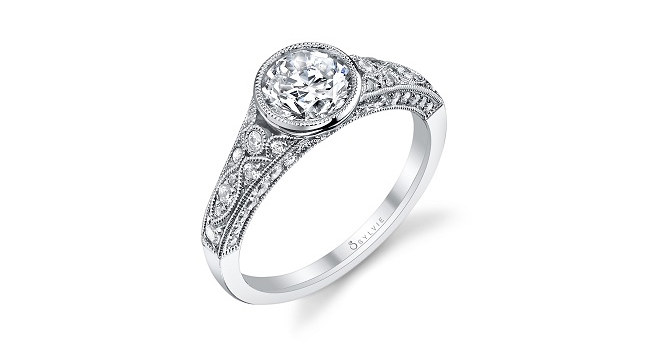 Stackable Rings
Stacking rings is now a Must! The Sylvie Collection was one of the first manufacturer to offer a wide array of options to build the perfect stack. New designs are still added every year.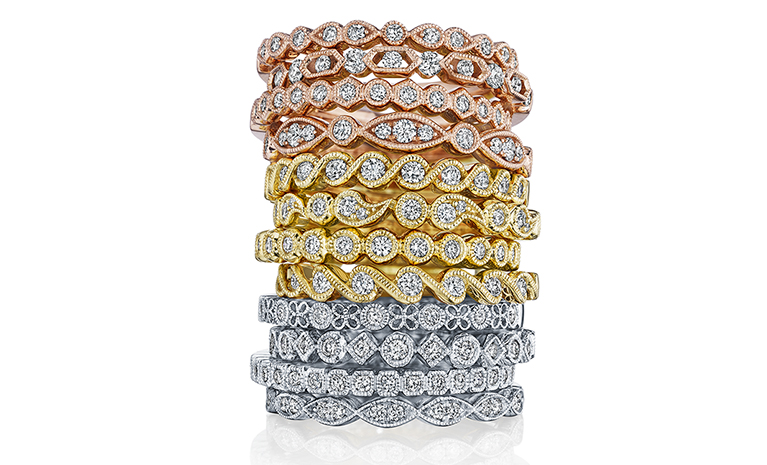 Floral Rings
An homage to the Victorian and Edwardian area, Sylvie's vintage inspired floral rings that she introduced a couple of years ago are still super popular.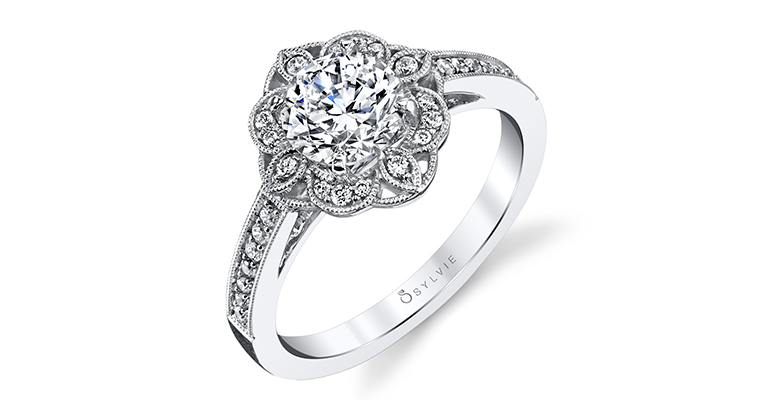 Matching Sets
Matching wedding sets have been a long time trend but Sylvie's new approach changed the game. Instead of trying to match a band to an engagement ring, she decided to create engagement rings to match her stackable bands. So neat!


Elita
Elita is the special edition ring created to celebrate Sylvie's 10th  Anniversary, such a statement piece!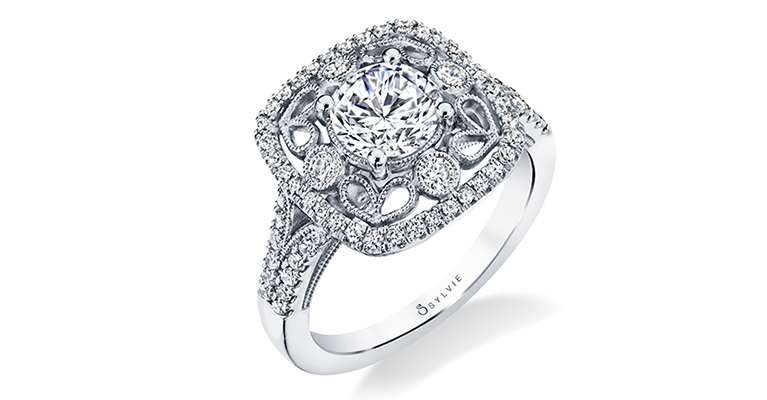 Cheers to the next 10 years Sylvie!
To visit the Sylvie Collection website click here.