As we are getting closer to engagement season, Engagement 101 talks new engagement ring trends and platinum with the designers and brands who love to use it when designing engagement rings. The 3 last questions of this interview are provided by our partner Platinum Jewelry.
We've always loved the Deco vibe of your engagement ring collection. Why is this influential artistic period such a big part of the design of your signature rings?
The Deco period of A.JAFFE's history was an especially rich one wherein the brand relied extensively on Platinum metal and on the influence of Deco architecture in its design motifs.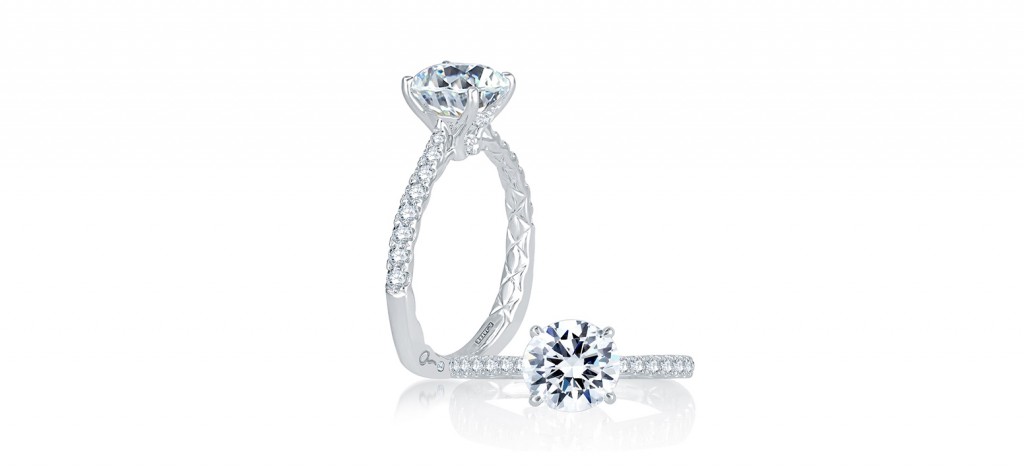 Your new Pirouette engagement ring collection is one of the best innovation in the category in ages! Give us all the details.
Our latest invention, the Pirouette Ring™, unveils a simple twisting mechanism that can transform your oval, or emerald cut diamond ring, from a traditionally vertical setting to a more modern, East-West setting.  The unique designs are available for an Oval, Emerald and Marquis cut center diamond.
What metal do you recommend for an engagement ring? 
Platinum, it is the most prestigious and durable metal, especially when crafted with painstaking attention to detail as A. Jaffe does with every one of our platinum designs.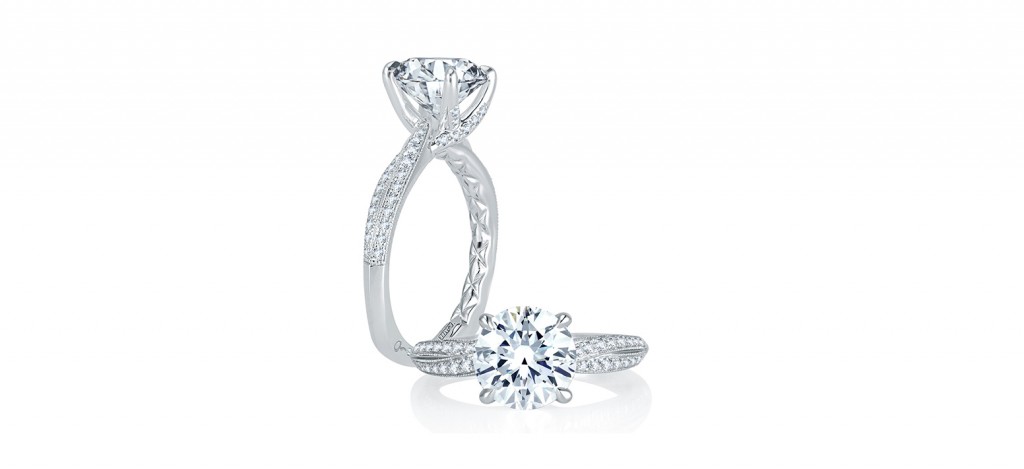 What is your favorite platinum design in the current collection and why? 
Style ME1865Q (pictured below). We recently won the award for the Best Classic Engagement Ring design for this timeless style.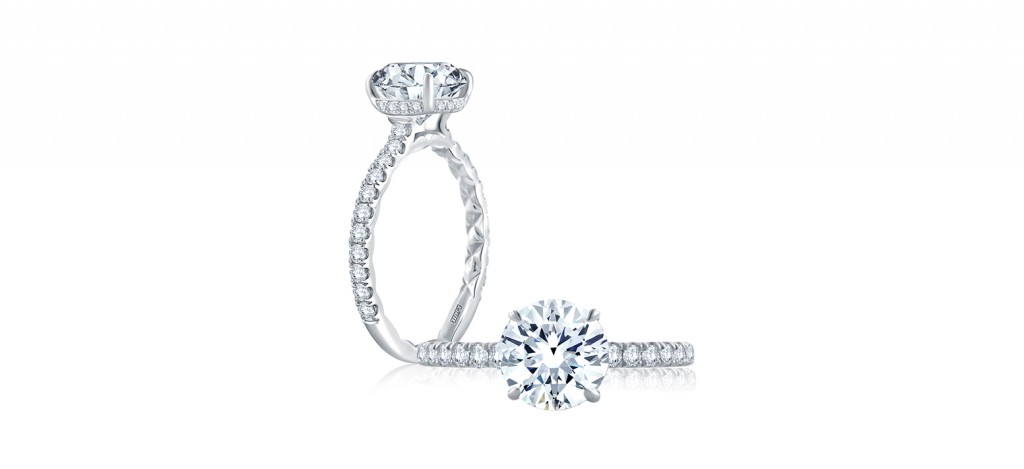 What are the first three words that come to mind when you think of platinum? 
Prestigious, timeless, pure.
To browse the A.JAFFE, click here.
To learn more about platinum, visit the website of our partner Platinum Jewelry .