It is always a little extra-exciting to hear of the engagement and wedding of someone in the industry. We are friends and colleagues and we usually do things a little differently. In 2014, Kalee Sholdt successfully took over the Sholdt's  family jewelry business. The company, created in the 1935, is based in Seattle. You can also try on their bridal jewelry collection in the best jewelry stores all across the USA. Since taking over, Kalee also had a kid , got engaged and just recently tied the knot. We've got the scoop on how it all happened!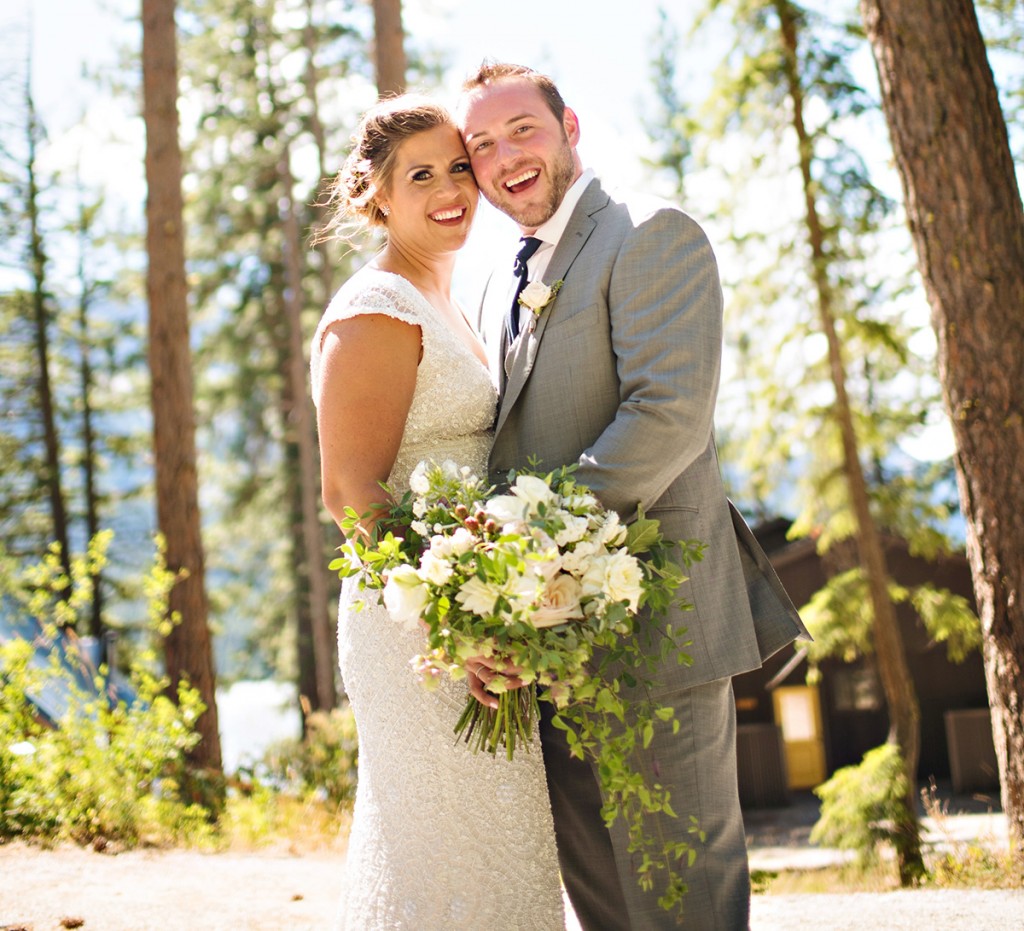 How and when did you and Seth meet?
We met 8.5 years ago! One of my best friends' mom gave him my phone number and the rest is history.
Like more and more couples, you did not follow the traditional order: engagement, wedding, baby. How did you relationship enfold? When did he propose?
We definitely weren't traditional. Dated for 3 years before he said, "I love you", 5 years before we moved in together and got our dog Pearl, at year 6 I had sweet Henry, year 7 (he said he made it past the 7 year itch so he was good to go, sheesh!) got engaged and bough our first house and year 8 finally tied the knot! The proposal wasn't romantic in any way, haha! We had been all over the world the previous year, up the Bellingham where we first met, on little weekend getaways…the guy had every opportunity to do something grand. However, he knew I was always expecting it. So, on my birthday in 2016, we went out to the Japanese Steakhouse down the street with some friends. We've always had a joke about if I got bored in the course of our relationship that I would flee. He's done a great job of keeping me on my toes all these years. As I opened the gift from Seth in front out our best friends, there was a cute onesie just the right size for Henry (then 4 months old) that read, "Bored Yet?" on the front and as I turned it around to see the back where it said, "Will you marry Daddy?", Seth got down on one knee and asked me to be his wife. Like I said, it wasn't my ideal romantic proposal but it was perfectly us and thoughtful.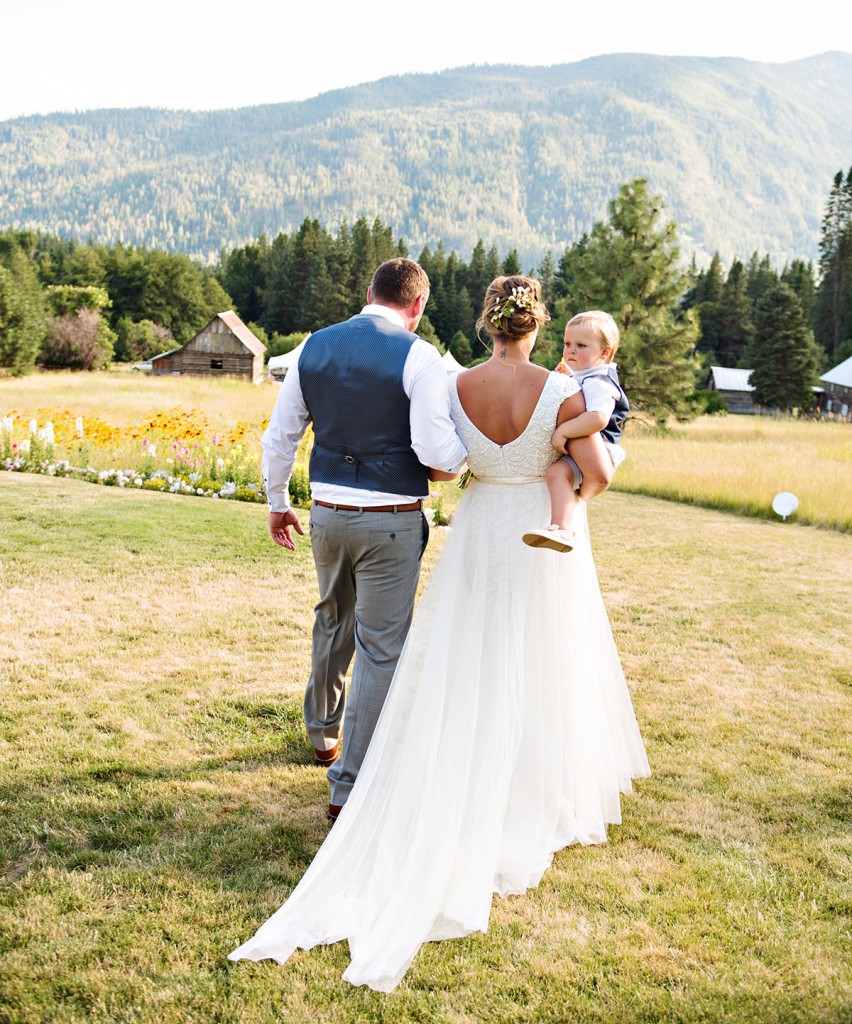 We want to know about the wedding rings. Give us all the details. 
My engagement ring is a 9 carat total weight (ctw), prong set, emerald cut diamond eternity band and my wedding band is a bezel set eternity band with 0.93 ctw horizontal set baguette diamonds. Both made by Sholdt. Seth's wedding band is a custom band made by one of my dear friends, Chris Ploof! It's an 8mm Palladium 500 ring with a coin edge and gun barrel inlay. Super cool!
For me, I always knew I wanted a classic band for my engagement ring. Being that styles and designs come and go, I wanted something I would never get tired of. Seth on the other hand wanted something with a cool factor. When we were in Vegas a few years ago with Chris Ploof, Seth fell in love with the band so I worked my magic and made sure it was his. And of course, had it engraved, "Never Bored".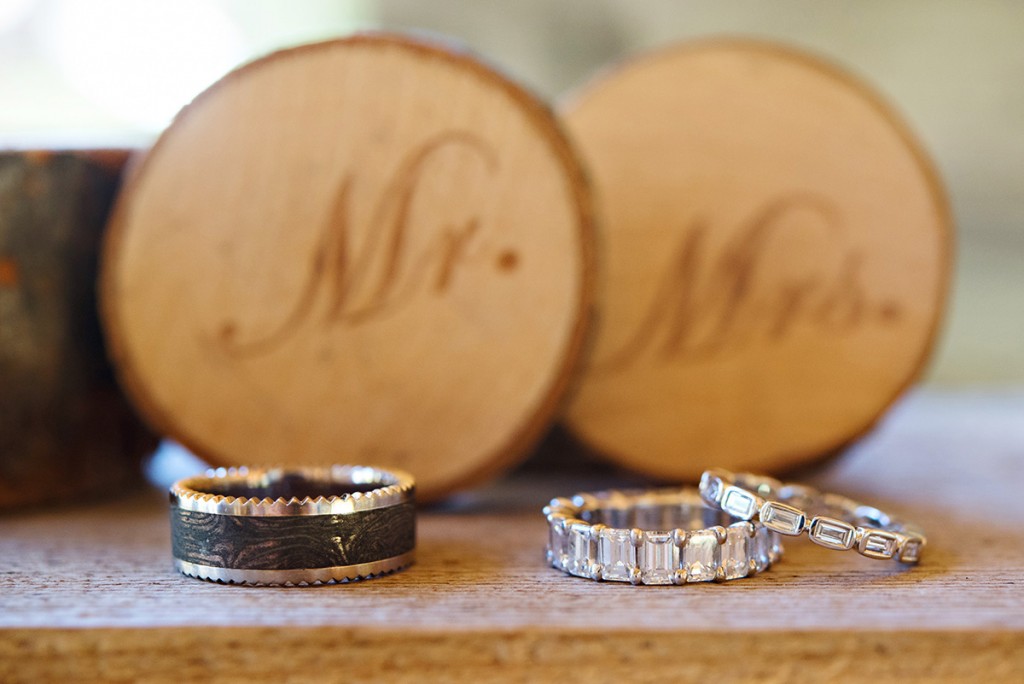 Your dress was beautiful, who made it? What jewelry did you wear on the day of your wedding?
I got my dress from Dress Theory here in Seattle. Its by Theia Couture. I kept the bling to a minimum and wore some fun custom tapered baguette earrings that I designed.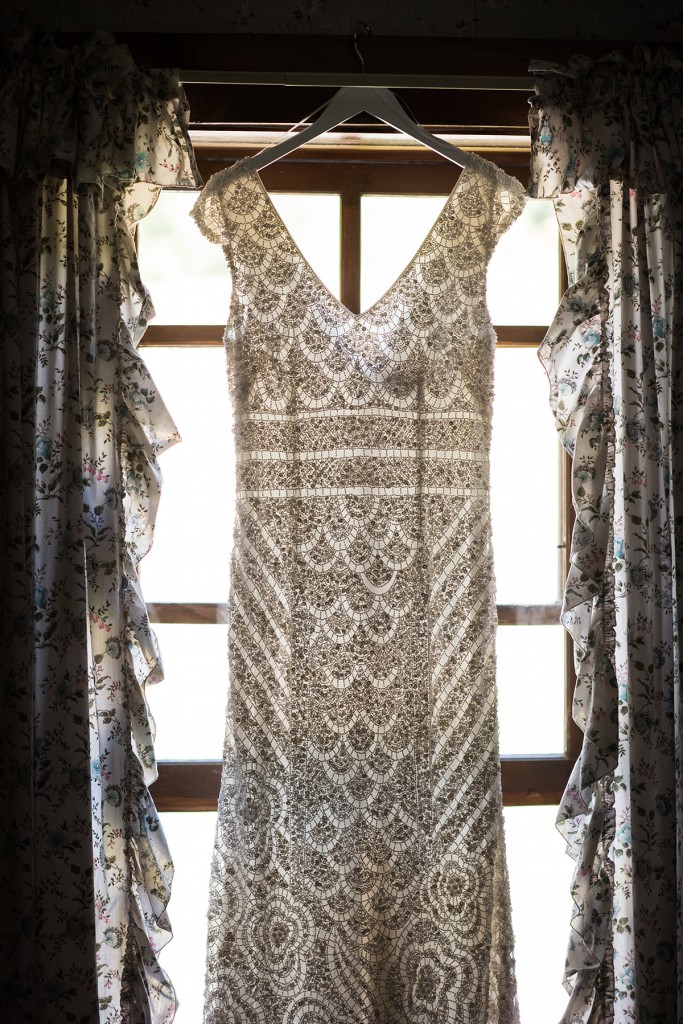 What gift did you pick for your bridesmaids?
I just paid for their dress fittings, shoes, earrings, hair + make-up. Haha! Nothing super exciting but wanted to save them all some money.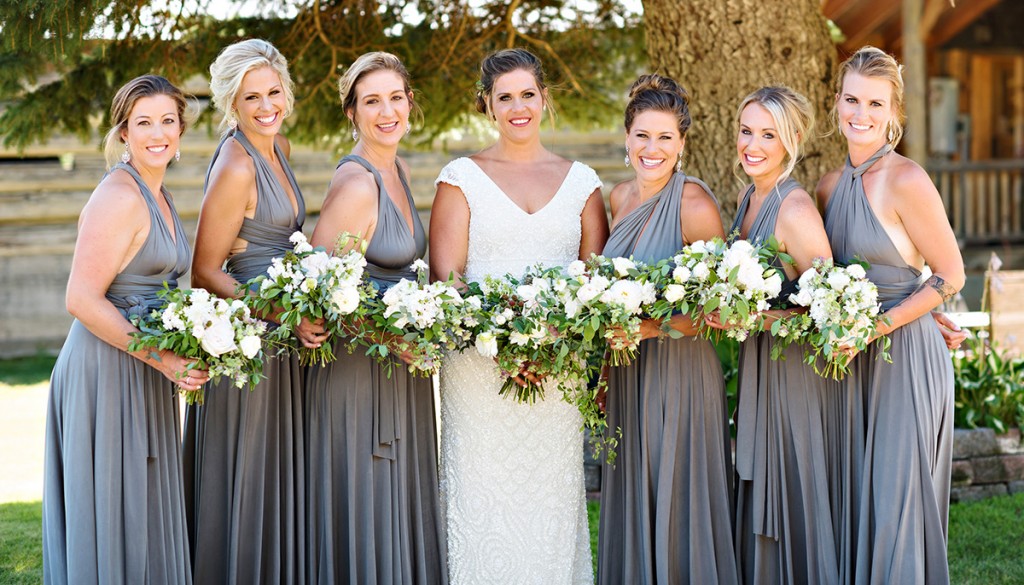 Photo Credit: Barbie Hull,  @BarbieHullPhotography