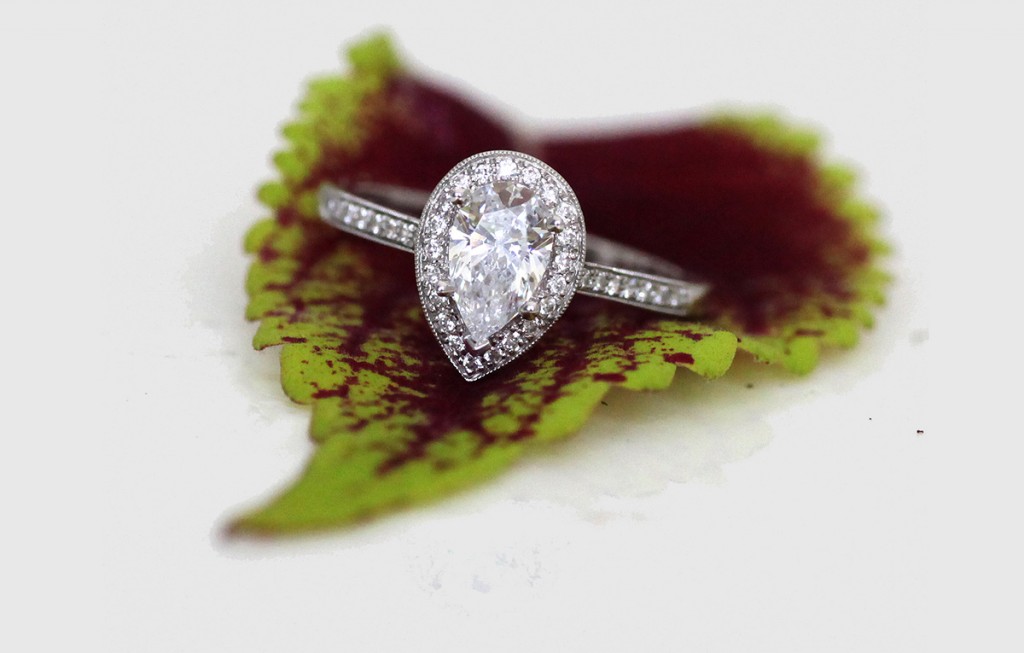 We are so excited to see more of you picking pear diamonds as your center stone. It is such a unique diamond shape, the best of two worlds, angular and round. We love juicy, plump and meaty pear diamonds and also adore the more skinny and elongated ones. See, in nature, pears come in many shapes, sizes and colors… so do pear-shaped engagement ring center stones.
You have our blessing to pick a pear center for your engagement ring BUT it comes with a warning. Not every engagement ring style can accommodate a pear center. The tip is fragile so the setting has to protect it .  We recommend a halo setting as it keeps the stone secured and enhances its beauty. You would have an even lower risk of damage with a bezel setting but it reduces the overall sparkle. Don't pick a prong setting if you have an active lifestyle.  If you really want to, have the pear set East-West which will protect the stone.
All the rings featured in this article are from the Coast Diamond collection and all halos. Coast is our go to place for impeccable halo rings for any center shape. They offer a wide range of pear halo engagement rings.  "The pear shape diamond combines the beauty of a round brilliant cut, with the soft flowing curves of a marquise shape.  The result is a beautiful, graceful, fancy shape diamond, that is flattering and special." says Jay Gilbert of Coast Diamond.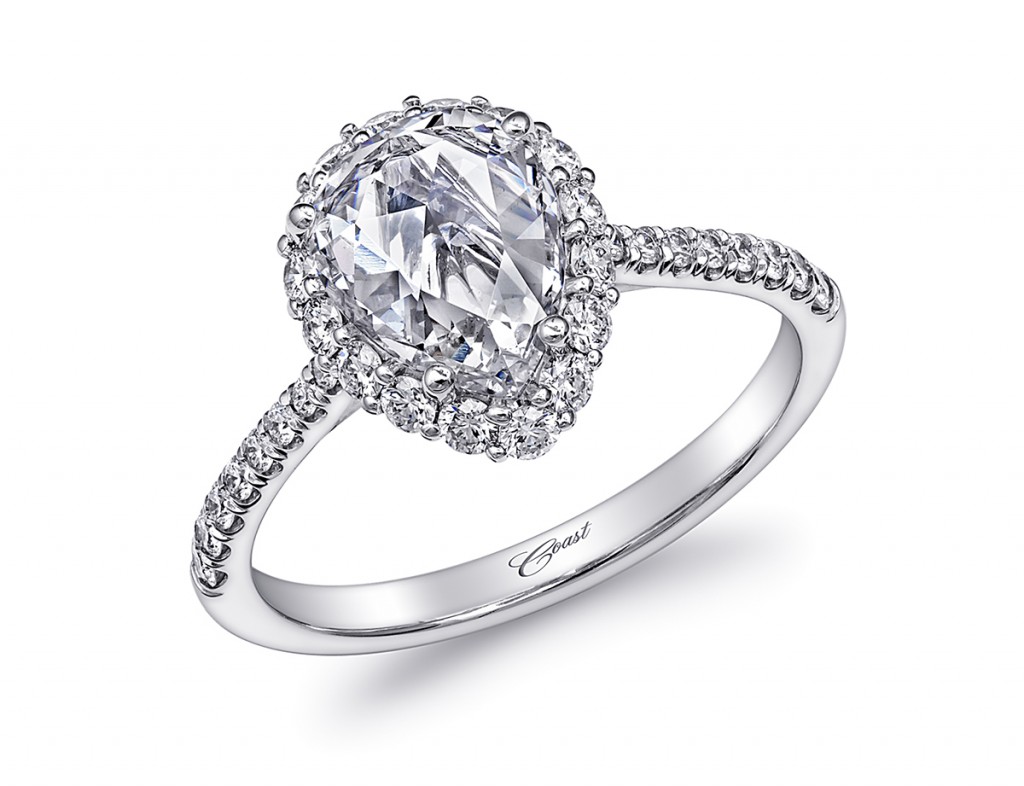 Here is an interesting twist as this ring features a rose cut center. The ring in the introduction of the article is also by Coast with a vintage vibe and a micro-pavé band.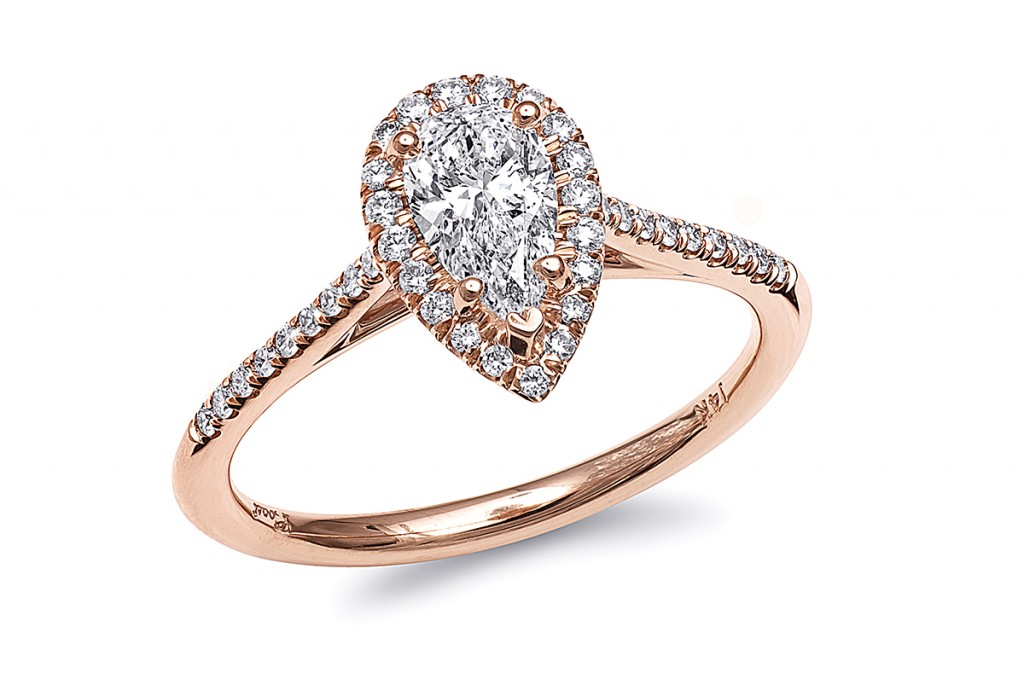 When your pear diamond  is on the elongated side, it can also be called a teardrop diamond because of the shape. How lovely is this rose gold fishtail setting?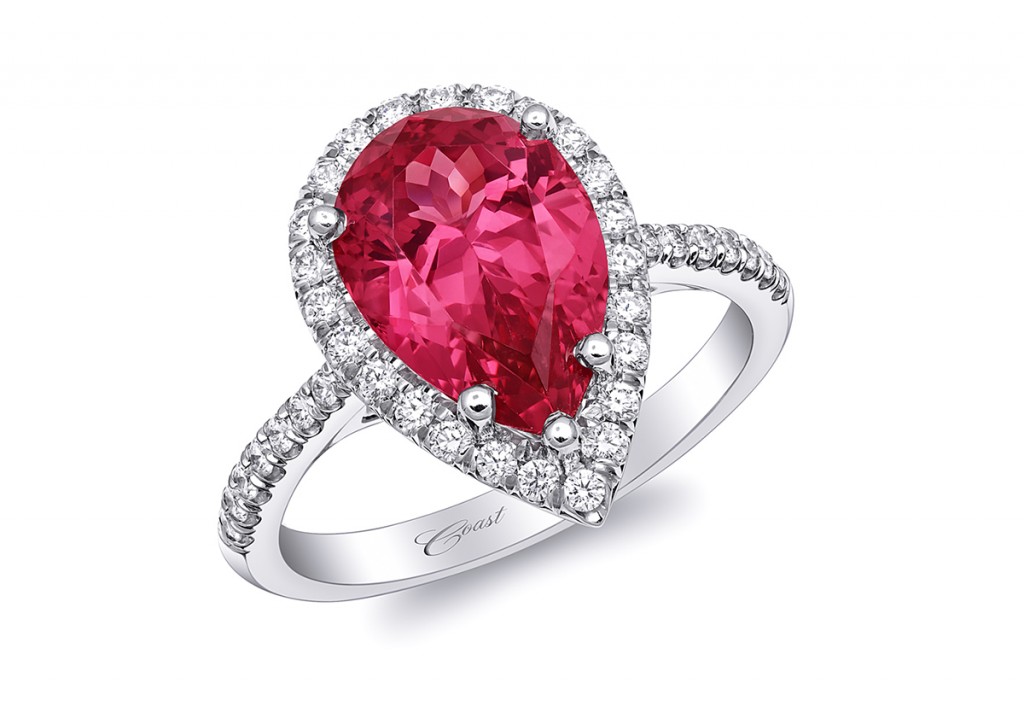 If you are not ready to commit to a pear diamond, here is a beautiful spinel fashion ring. Fun fact: spinel was  added to the official August birthstones a couple of years ago.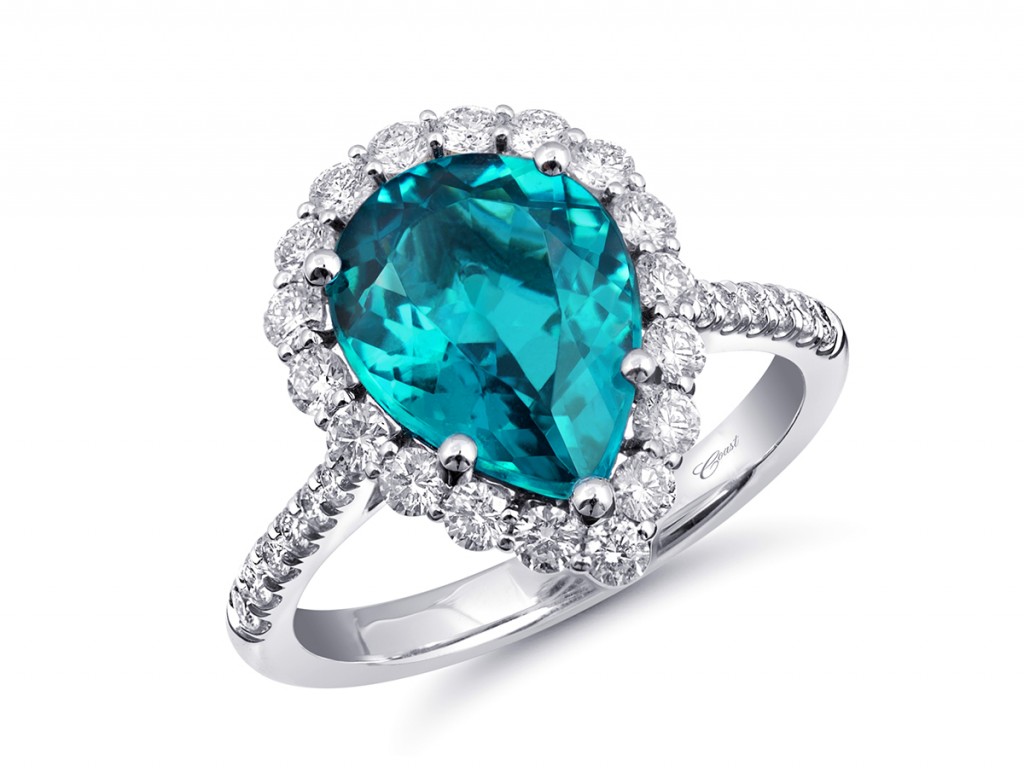 Another superb and colorful option, perfect if you celebrate your birthday in October, a pear-shaped tourmaline.
Epilogue
Pears can be worn two ways, with the tip towards you or towards your finger nails. The latter is the most popular way to wear a pear-shaped center as it elongates the finger.