We have been featuring Jack Kelege engagement rings since we started our publication. We are always stunned by the craftsmanship and intricate details of each new piece. You, our audience, always react very positively when we share photos and videos of his collection. So,  it was about time for an overdue chat with the Master.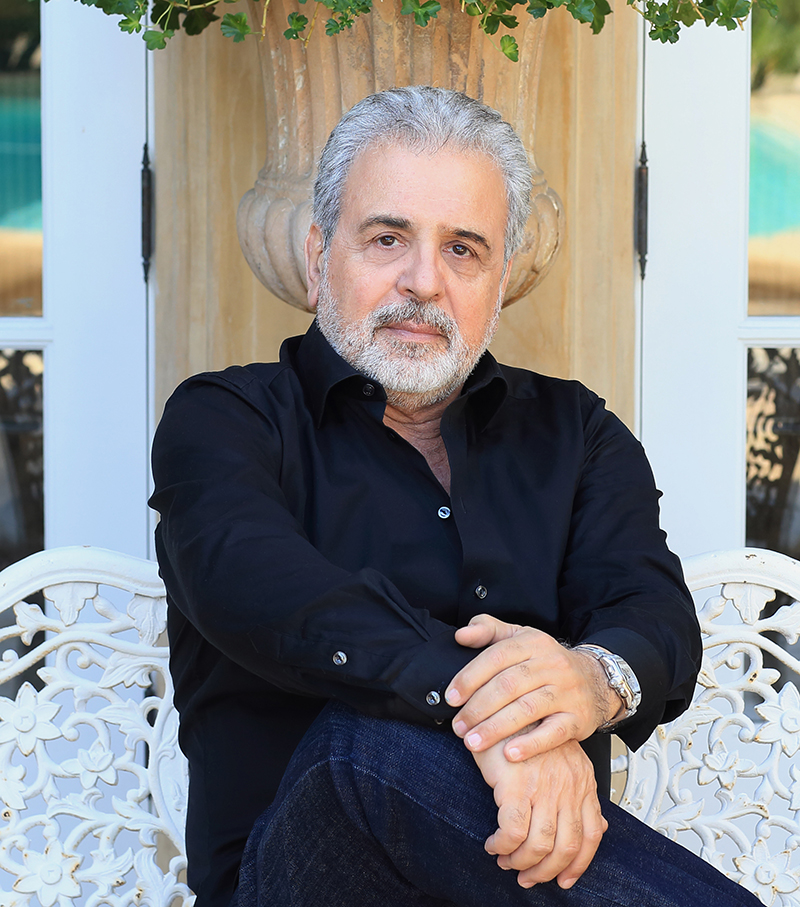 Bonjour Jack.  You are known for your unbelievable craftsmanship. Can you explain how many hours you and your team can spend on a ring and why it is so important?
Our design and manufacturing process ranges from a few days to numerous weeks to complete. It depends on the degree of complexity involved. We don't single-cast our rings, which means our engagement rings are built up from several pieces, polished and diamond-set individually to ensure a perfect finish, then combined together in the final stage.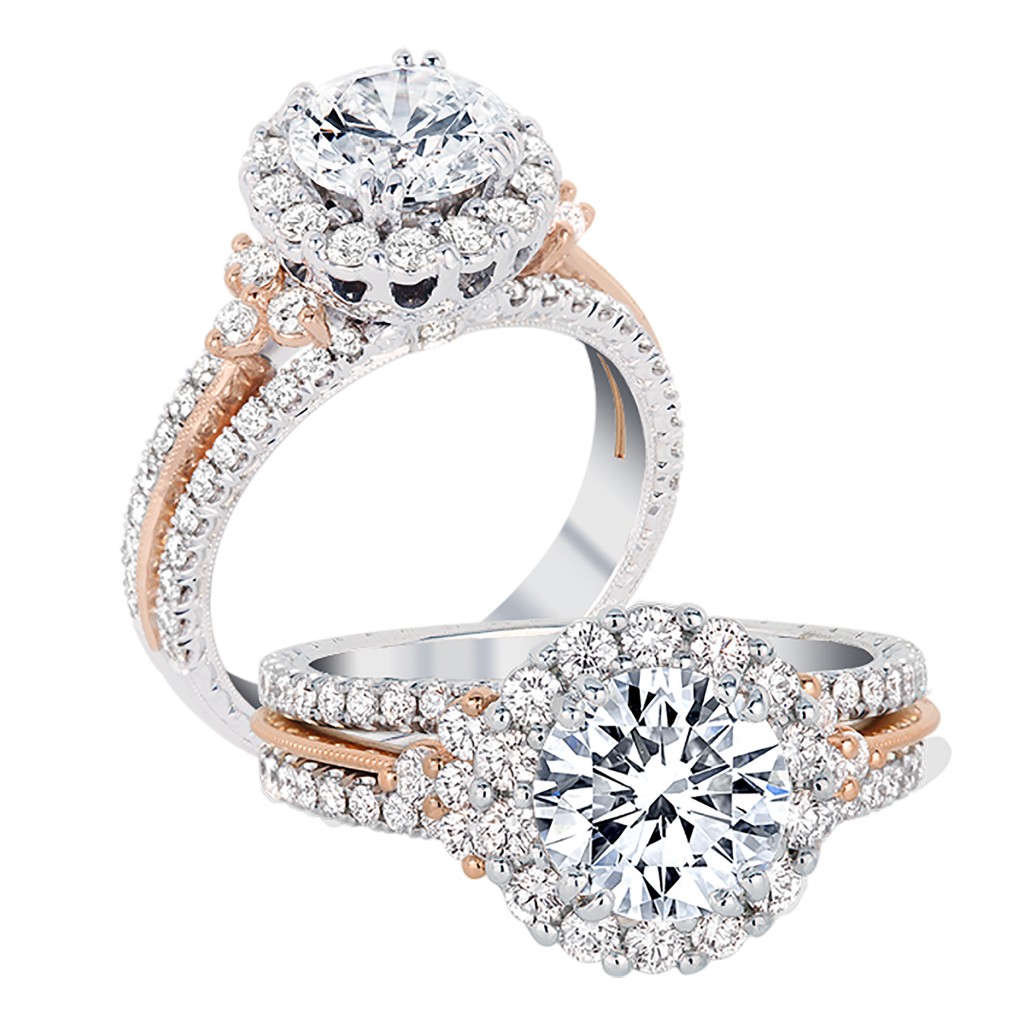 You work with platinum a lot, then in recent years you have included some rose gold pieces and rose gold accents in your collection. Tell us why you prefer these metals and why you enjoy mixing them.
Personally, my metal of choice for jewelry is Platinum. It's a harder metal, doesn't tarnish over time, and is more difficult to work with, which makes the finished jewelry that much more precious. I've started working with gold because of growing demand from my clientele, as well as the beauty of adding a touch of rose gold to platinum and white gold jewelry. It's a gorgeous aesthetic.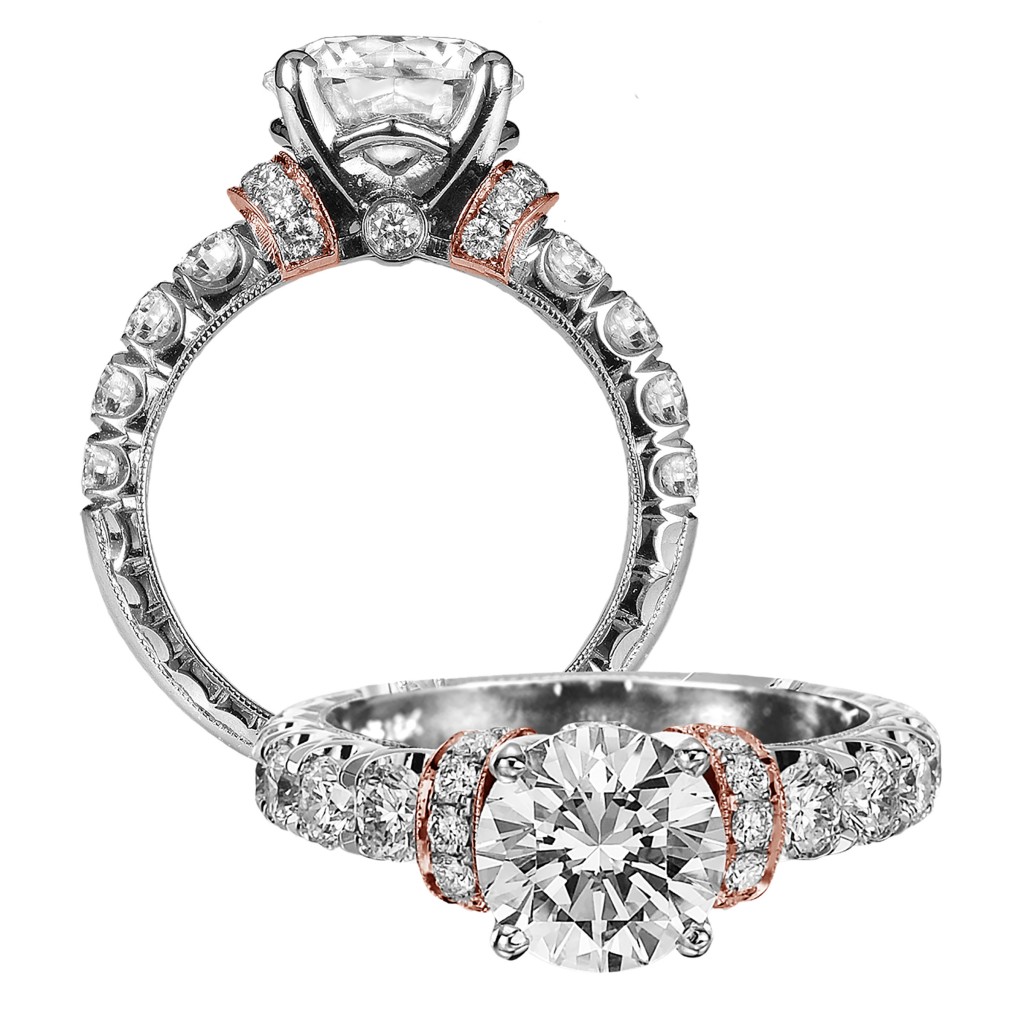 Since future brides have become more involved in designing and picking their engagement ring, the setting itself has become as important if not even more than the center-stone. What is your opinion on the matter. As a designer, do you start working on a setting or around the center stone?
I'm always looking for inspiration, and try to find it everywhere around me. I typically start with a stone shape and approximate size in mind, and design the jewelry from there. It's important to me that the final piece is proportional and well-balanced, so I will often redesign a piece for a larger or smaller center stone. It takes more time to design with this standard of perfection, but my client's recognize and appreciate our pieces for this degree of attention.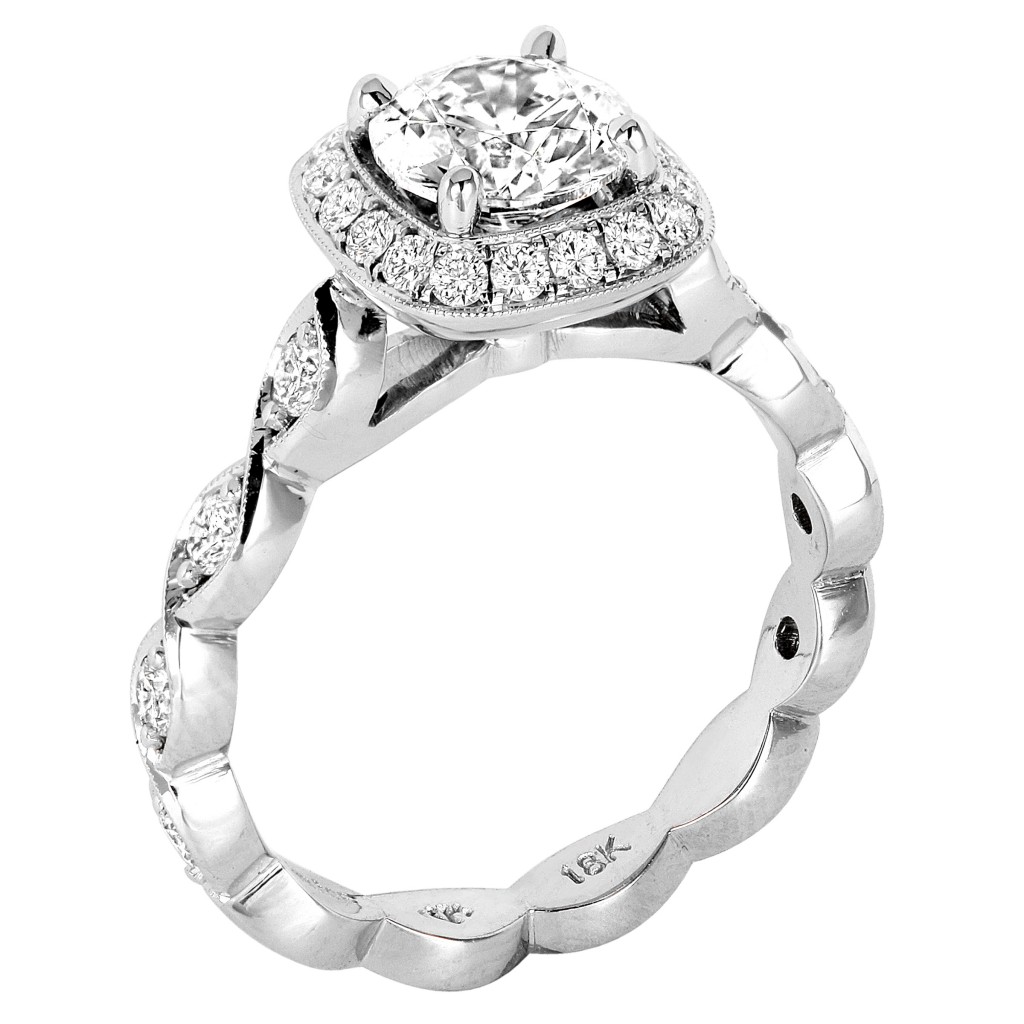 Your engagement ring settings are beautiful from every angle. However, you have the most intricate, unique and mesmerizing side views.  How did it become a signature element in your design and where do you find inspiration when creating all these curves and details?
I've always believed that the smallest details are just as important as the 'big picture' of the final piece of jewelry. The key to quality is attention to detail, and that is what my jewelry is known for.  I've designed every piece in my collection myself, which gives our jewelry the personal touch my clients demand.
What is the starting price for a Jack Kelege engagement ring?
Our pieces start at about $1,200 and up. (Price doesn't include center stone)
Merci Jack