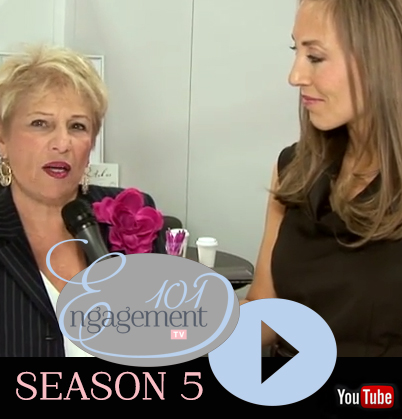 We are really excited to launch the new Season of Engagement 101 TV. Plenty of jewelry and relationship advice for the soon to engaged!  The first episode of Engagement 101 TV Season 5 is up!
This week, we get relationship advice from celebrities such as Jenny McCarthy, Paula Abdul and Audrina Patridge, as well as from fine jewelry designers including Simon G and Phyllis Bergman .
Watch the episode to find out what they have to say about moving in together before getting engaged or married.