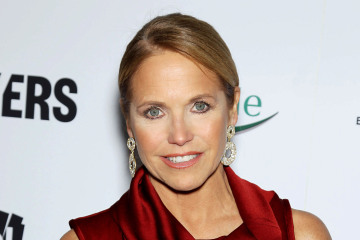 Katie Couric is now engaged to her boyfriend of two years, financier John Molner. He reportedly proposed over the weekend on a beach in East Hampton, NY.
Couric has been a widow since 1998 when her husband Jay Monahan died of colon cancer. She was left as a single mother of two daughters, who are now 21 and 17. Here's hoping they are excited for their mother's second marriage!
Congratulations, John, Katie, and family!
Emily
Photo Credit: Time Newsfeed