This video shows how truly important a proposal can be. If you don't exactly hit a homerun the first time, there is nothing wrong with proposing again!
Dave decided his proposal to his now-wife, Jackie, wasn't good enough. He had been gushing and nervous and just didn't go all out. After hearing about a proposal a friend did, he was impressed and realized his proposal was "nothing special". He wanted to change that.
He enlisted the help of their mutual friend, Jan, to help him with the proposal. His wife is very involved with cheerleading and thinks her husband has no interest. Dave jumped on this opportunity to show her how much he loves everything about her (and everything she is interested in).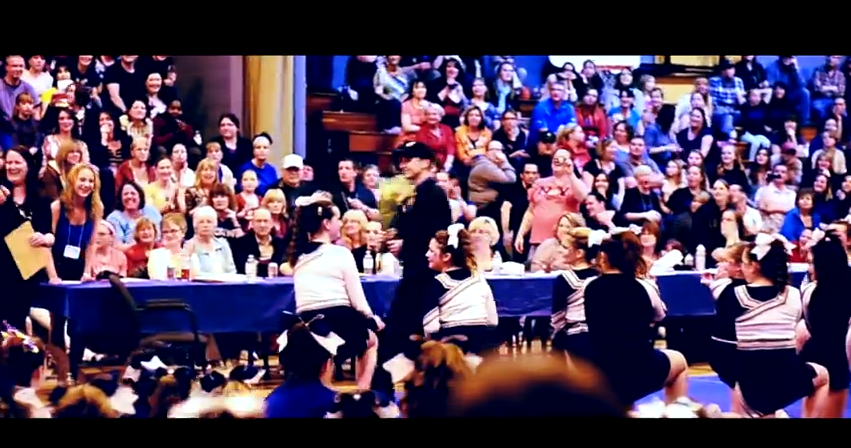 At a competition, he emerges in front of a magnitude of people, gets down on one knee, and presents his wife with flowers and a charm bracelet that represents their life together (thus far).
This man is a new hero of mine. Most men would just realize they didn't do their best with a proposal and let it be (or even not realize it). This many wanted to go all out again. I'd say he definitely earned a gold medal.