Same-sex couple wedding photography experts Thea Dodds & Kathryn Hamm shared some good tips for a successful engagement session: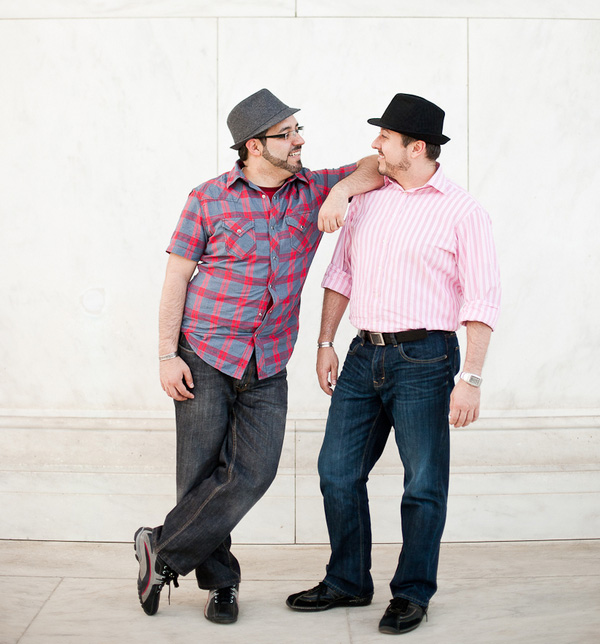 1. Be a Team: "The clients and photographer need to be a team with a shared set of goals. This is a key time to establish connection and build rapport."
2. Let the Photographer Know you Better: Let your photographer know how each of you express him/herself most comfortably, especially with regard to gender expression. "How do you relate to each other? In what ways have your "coming out" experiences impacted you and your family relationships?"
3. Take the Right Pose: Here are two examples from the Capturing Love book:
"Seasoned photographers will recognize this pose from the traditional wedding playbook for grooms and their best men. This casual, yet connected pose generally conveys a connection of friendship and support. In this image, however, the direct and meaningful gaze shared by the two men indicates a much closer, more intimate relationship."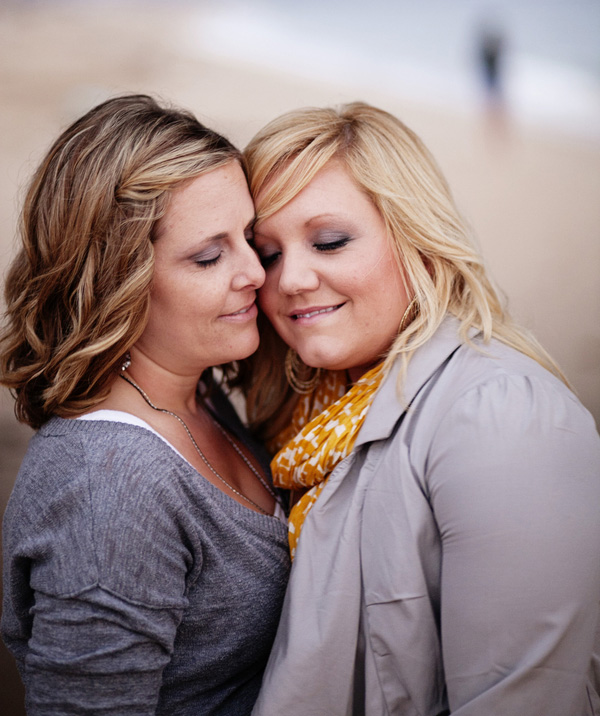 "Nothing says love like a nuzzle. The challenge with a couple of the same height (often occurring for same-sex couples) is getting the couple close without covering up too much of their faces. Layering their bodies is key to solving this challenge. Guidance with phrases like, "put your shoulder into your partner's armpit," can reduce confusion so the couple can stay in the moment and focus on their nuzzling." 
Written by Thea Dodds and Kathryn Hamm, featuring stunning example photographs from 38 of the top gay and lesbian wedding photographers, and showcasing 46 same-sex couples, Capturing Love debunks the myth that "same-sex couples are just like straight couples" and can be photographed the same way.
Photos by Chard Photographer and Meredith Hanafi.