Have you ever considered making a custom engagement ring? Not sure where to start? Making custom jewelry for your proposal can be a very romantic touch to your perfect proposal– especially if you find a way to make the ring unique to you and your girlfriend's relationship.
Take this guy for instance. Joe and his girl love Star Wars. So what better way than to incorporate their mutual interest by using it as a symbol for their love? He came up with a concept for the ring of her dreams that would be reflective of their love for Star Wars by modeling certain details on R2D2's design. He took his idea to CustomMade.com, and they executed it in a way that was beyond what he had dreamed.
Check out his concept drawing and the pictures of the actual ring.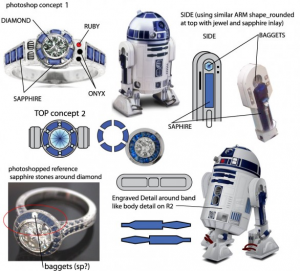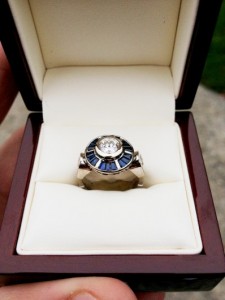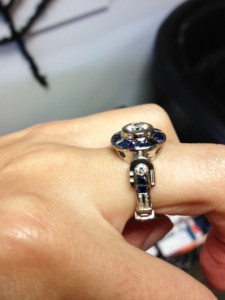 Impressive, right? And of course his girl was very excited and please (as you can see in the Youtube video below). Custom rings are becoming a popular trend in the proposal circuit. Would you consider such a unique and original way to express your love?
Photo Credit: Custom Made
Nikki