This year's holiday season was full of surprise for some of our favorite celebrities. If you missed a few of these glamorous engagements, check out this summary to find out who got engaged during the Holidays! Also some options from our gallery that would work to emulate the look for less.
1 – Evan Rachel Wood & Jamie Bell
This December, Jamie popped the question to 24-year old actress Evan Rachel Wood. She is wearing a classic solitaire.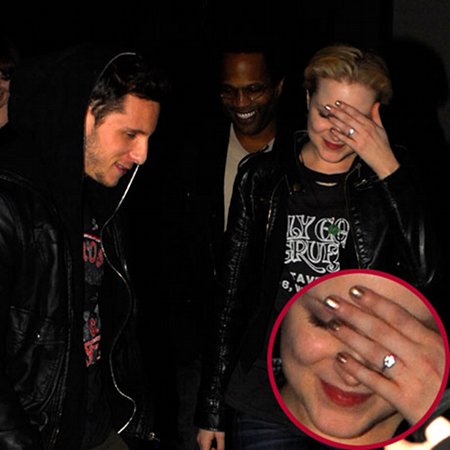 Photo via wetpaint
Get a similar engagement ring for less with this gorgeous solitaire from Hearts on Fire!
2 – Aaron Paul & Lauren Persekian
Check out Breaking Bad actor Aaron Paul's new fiancee's huge engagement ring! It is a cushion cut with a halo setting.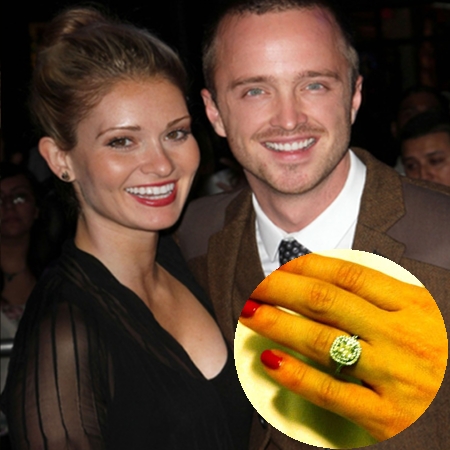 Photo via tvguide.com
Check out this gorgeous cushion-cut diamond ring from Sylvie for a similar look!
3 – Justin Timberlake & Jessica Biel
Justin Timberlake popped the question in Big Sky Country in Montana over the holidays! The ring is still a mystery.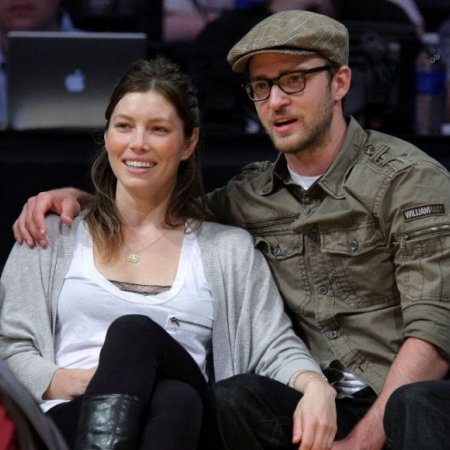 Photo via entertainment.becomegorgeous.com
What kind of ring do you think Jessica Biel will be showing us soon? What about a pink  cushion-cut center?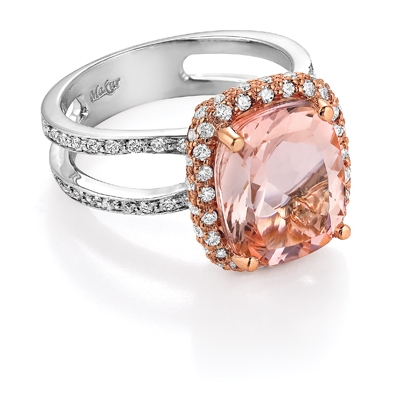 4- Drew Barrymore & Will Kopelman
Drew Barrymore's engagement ring radiant-cut center stone is set on a diamond covered band. It is valued at approximately $80,000!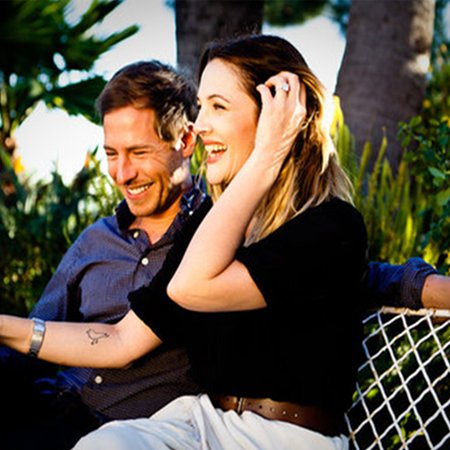 Photo via popsugar
Get a similar look with this beauty from Bez Ambar!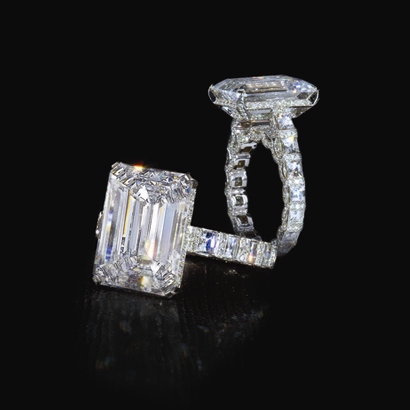 5 – Britney Spears & Jason Trawick
Take another look at Britney Spears engagement ring, a 3-carat round stone with a diamond paved band!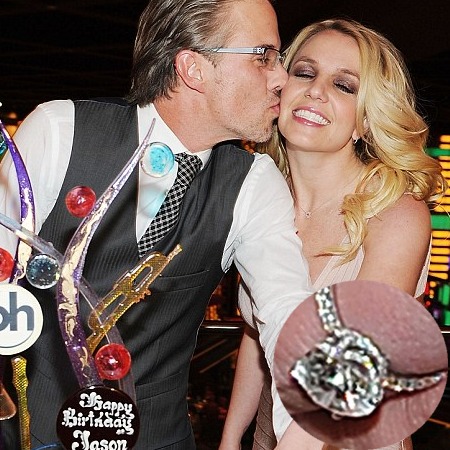 Photo via dailymail
We love this Michael B. setting to emulate the look.
6 – Matthew Mcconaughey & Camila Alves
Christmas was a very special day for these two love birds. We can't wait to see the ring!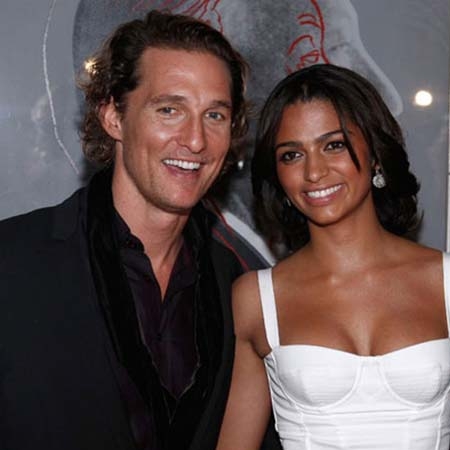 Photo via inquisitr
What kind of engagement ring will suit Camila better? Here is a suggestion with a 3-stone to represent the bride and her two children.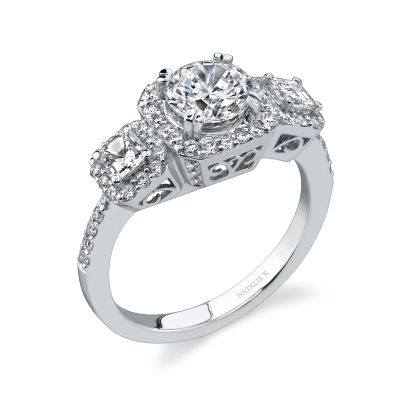 7 -Anne Hathaway & Adam Schulman
Anne's 6 carat round brilliant-cut center diamond is set into a timeless platinum setting. An estimated value for a similar ring would be approximately $150,000.00.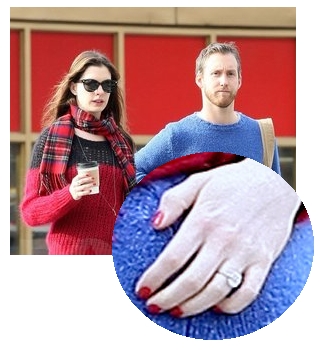 Photo via popsugar
Get a similar ring for less with this sweet Tacori engagement ring.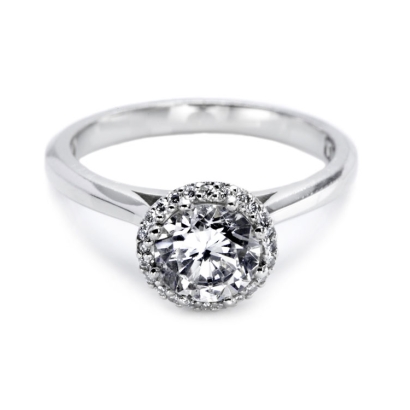 Tacori
8 – John Legend & Chrissy Teigen
John popped the question during the holidays! Check out Chrissy's oval cut diamond ring.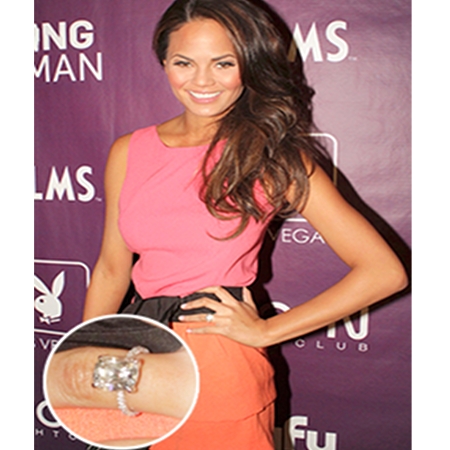 Photo via usmagazine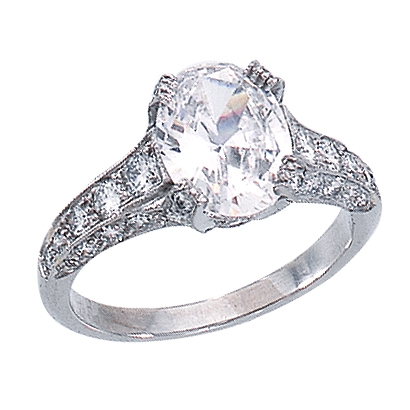 Fusaro
9 -Lebron James & Savannah Brinson
Lebron proposed with a 5 carat pear-shape diamond ring with an approximate retail value of $300,000!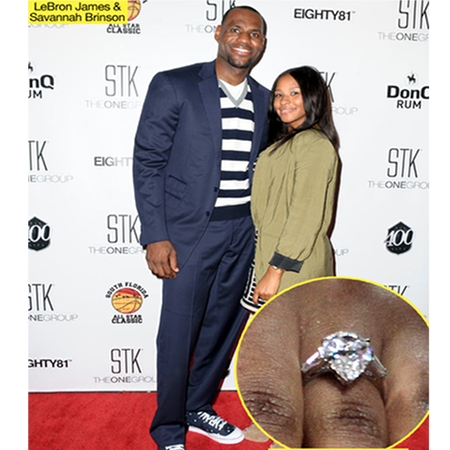 Photo via hollywoodlife
10 – Aretha Franklin & William Wilkerson
Aretha Franklin is engaged and is already planning her wedding for this summer!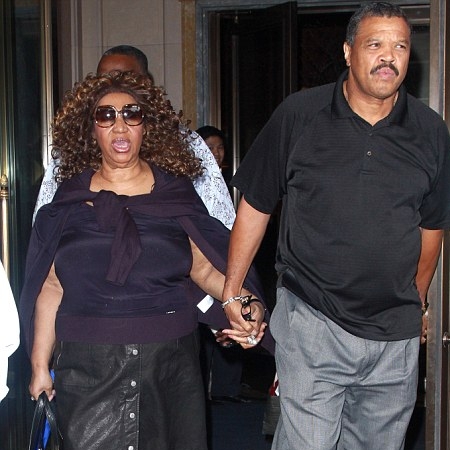 Photo via dailymail
Here is a suggestion of engagement ring for Aretha Franklin. At 69 and still in the entertainment business, you can dare something unique.
11 -Mario Lopez & Courtney Mazza
Mario proposed with a 5 carat engagement ring, with a platinum halo setting featuring round brilliant-cut diamonds.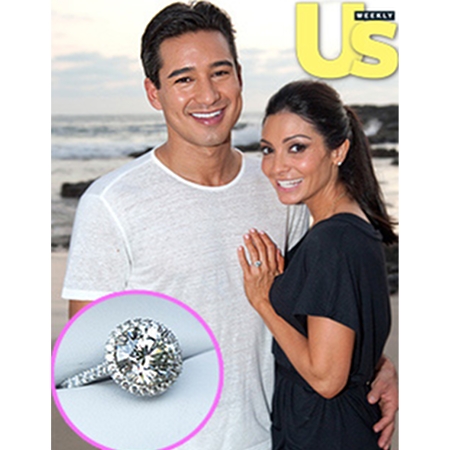 Photo via Usmagazine
Emulate this look with Coast!
12 -Steven Tyler & Erin Brady
Erin's engagement ring is a 5-carat, brilliant-cut diamond sitting on a micro pave diamond-and-platinum band.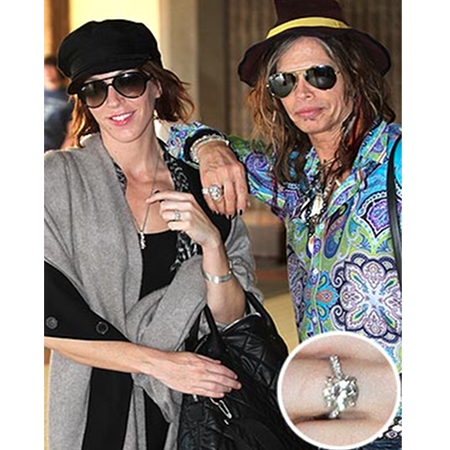 Photo via stylenews
This ring from Fusaro is great runner up!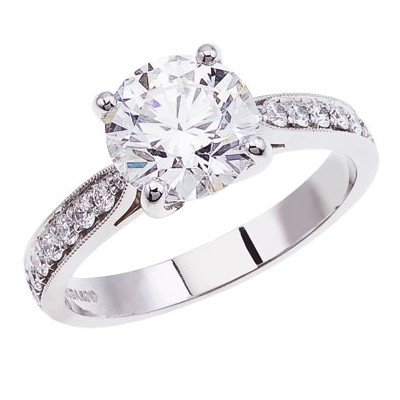 13 -Bordy Jenner & Avril Lavigne
It's official, Bordy and Avril are engaged! We can't wait to see the ring.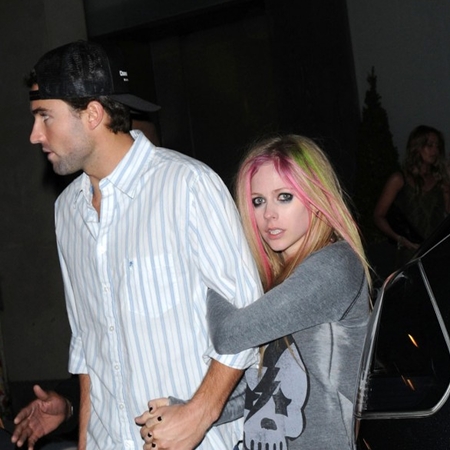 Photo via celebitchy
Here is an engagement ring suggestion for Avril Lavigne. Something very unique and rock n' roll!
14 -Halle Berry & Olivier Martinez
French actor Olivier Matinez proposed to Halle Berry with a diamond-and-emerald ring set in yellow gold by jewelery designer Gurhan Orhan.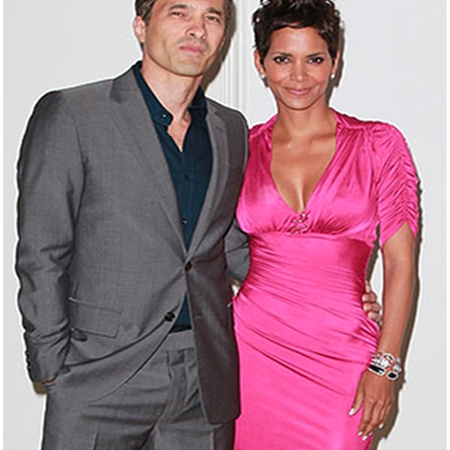 Photo via people.com
Dare to be different too with this Etienne Perret ring.