Another engagement has been unearthed via Twitter. Former reality star, Jack Osbourne popped the question to his sweety last week according to People magazine. The future Mrs. Osborne, better known as the model/actress Lisa Stelly, tweeted the news about her acceptance.
She tweeted: "The most amazing man I've ever met asked me to marry him – and he wasn't joking! Crazy, right :)"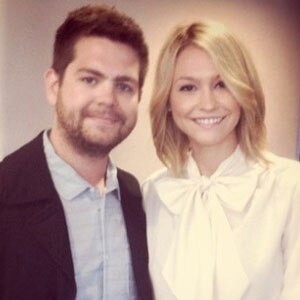 What a sweet declaration. The couple had been dating for only four months before the proposal. While a short amount of time, there's no denying that this couple seems in love and deserves all the happiness in the world.
Osbourne had spent some time getting his life together before dating his bride-to-be. After going to rehab in 2003 for drinking and drug issues, Osbourne sobered up and took life by the horns. He's now a filmmaker and even produced  a documentary about his dear old, super famous dad, Ozzy.
After turning his life around in such a positive way, I'm glad he's found someone special.
Do you think four months is too soon to get enaged?