We love photo booth proposals! Yesterday Tres Sugar posted this one of artist Angela Kohler and her now fiance getting engaged inside a photo booth. The picture speaks for itself.

These proposals are an easy way to capture a one-of-a-kind moment and still surprise your soon-to-be-fiancee, too.
Derek surprised Melody when he lured her into a photo booth to take some cute shots together. Little did she know he actually took shots of himself holding a "Will you marry me?" sign beforehand and slipped it into the photos after they were printed.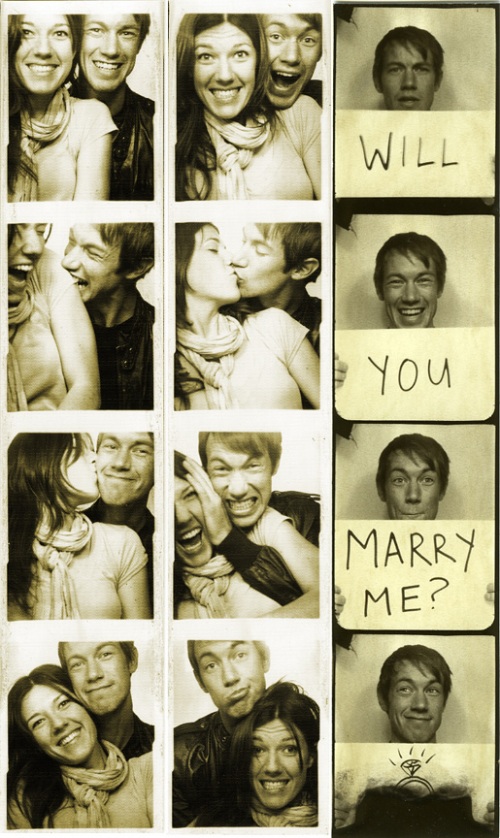 And in the recent issue of Engagement 101, we featured this couple, Ian and Ashlyn, and their quirky photo booth proposal that took place inside the place where they first met.

What do you think of photo booth proposals?