Sandra Bullock was recently pictured without her wedding ring. After the much publicized scandal about her husband Jesse James and his numerous mistresses, the Blind Side actress stepped out ringless for the first time — finally putting the endless speculations about her possible divorce to rest.
And we have to say, it's a shame Sandra has tossed her wedding ring because it was a beautiful, unique design by Neil Lane.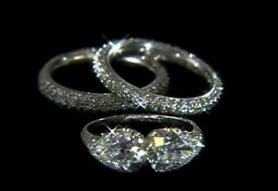 What do you think about Sandra's wedding ring?